Bohn Top Qualifier at 2016 USBC Senior Masters
June 24, 2016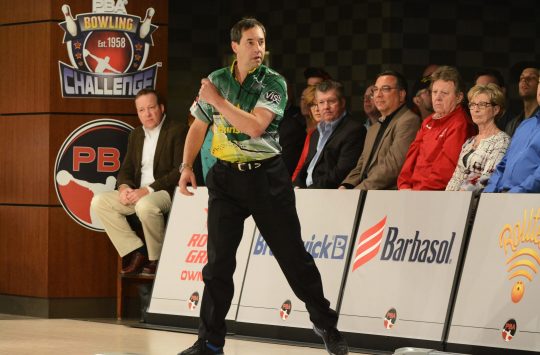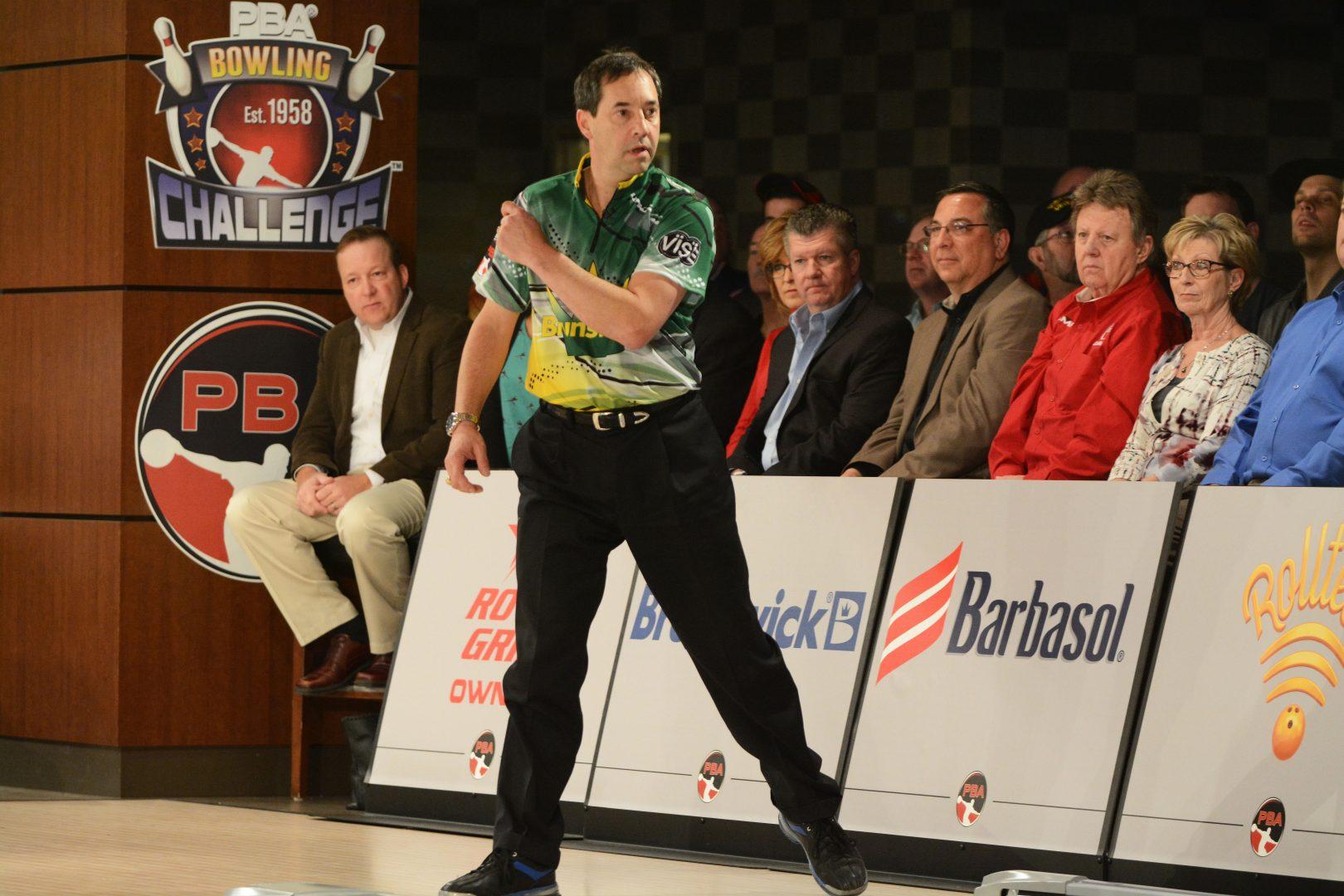 LAS VEGAS - Parker Bohn III of Jackson, New Jersey, left little doubt he'd be the top seed heading into match play at the 2016 United States Bowling Congress Senior Masters when he started the final day of qualifying at Sam's Town Bowling Center with games of 264 and 288.
The 52-year-old left-hander averaged 257.2 on the way to a 1,286 five-game block Wednesday and completed the wire-to-wire domination of the 263-player field with a record three-day total of 3,712, an average of more than 247 over 15 games.
The previous mark of 3,639 was set by California's Ross Packard at the 2005 USBC Senior Masters, which was held at the nearby Suncoast Bowling Center.
Bohn, a USBC and Professional Bowlers Association Hall of Famer, also owns the 15-game record at the USBC Masters, a 3,671 effort in 1998. He found his way into the Masters spotlight again three years later with a win at the 2001 event, and he now looks to join Dave Soutar and Walter Ray Williams Jr. as the only bowlers to win both Masters tournaments.
"Records are made to be broken, and in a format like this, it's nice to have something like that to push you," Bohn said. "I would definitely say I'm comfortable with what I see on the lanes and what the ball is doing, and I feel like I have a pretty good game plan. But, regardless of scores so far, it's now about knocking down more pins that your opponent and winning matches."
Bohn's performance was 209 pins better than Pete Weber of St. Ann, Missouri, who qualified second with a 3,503 total. Rick Steelsmith of Wichita, Kansas, was third with 3,484 and was followed by John Petraglia of Jackson, New Jersey (3,452), and John Donovan of Melbourne, Florida (3,432).
Brian Kretzer of Kettering, Ohio, earned the final spot in the 64-player double-elimination match-play bracket with a 3,140 total, a 209.33 average. Kretzer will face off against Bohn in the opening round of match play Friday.
"We all know this is the Masters and the pins are dropped, but that's the uniqueness of the event," said Bohn, who went 2-2 on the way to a 26th-place finish at the 2015 Senior Masters in Green Bay, Wisconsin. "I found a few different things that worked well this week, and I just hope to keep doing what I've been doing. You still want to keep an open mind, though. Overall, I think I've been able to make quick adjustments, and that will continue to be important."
Match play at the Senior Masters will begin Friday at noon Eastern and continue throughout the day Friday and Saturday, live on BowlTV. The winner this week will take home a top prize of $16,000, with the stepladder finals being broadcast live on BowlTV on Sunday at 1 p.m. Eastern.
As the defending champion, Amleto Monacelli of Venezuela was guaranteed the No. 64 spot in the double-elimination match-play bracket, but he was able to improve his seeding with a consistent performance at Sam's Town this week.
His 3,371 total earned him the No. 8 seed in the bracket, and the first obstacle in his quest to become the first repeat winner at the Senior Masters since Tom Baker of King, North Carolina, in 2007 will be No. 57 seed, Scott Greiner of Platte City, Missouri.
Monacelli defeated Weber, a fellow USBC and PBA Hall of Famer, twice - 192-190 and 254-243 - to win the 2015 event for his third PBA50 major title.
The 54-year-old right-hander is in the midst of a successful 2016 season, which includes a win at the recent PBA50 Fountain Valley Open presented by Track.
The Senior Masters is open to USBC members age 50 and older and is the second of two USBC senior tournaments taking place this week in Las Vegas.
All competitors bowled 15 games of qualifying over three days this week to determine the 63 bowlers joining Monacelli in the bracket.
Senior Masters bowlers are competing for a total prize fund or more than $131,000, while Japan's Junichi Yajima earned $6,500 for his win at the 2016 International Training and Research Center Super Senior Classic (USBC members age 60 and older) at Sam's Town over the weekend.
Yajima, 70, also is competing at the Senior Masters and posted a 3,284 total this week to earn the No. 23 seed in match play. His first opponent Friday will be No. 42 Jerry Brunette Jr. of Rochester, New York.