Bohr fires 800 set in singles at 2022 USBC Open Championships
July 10, 2022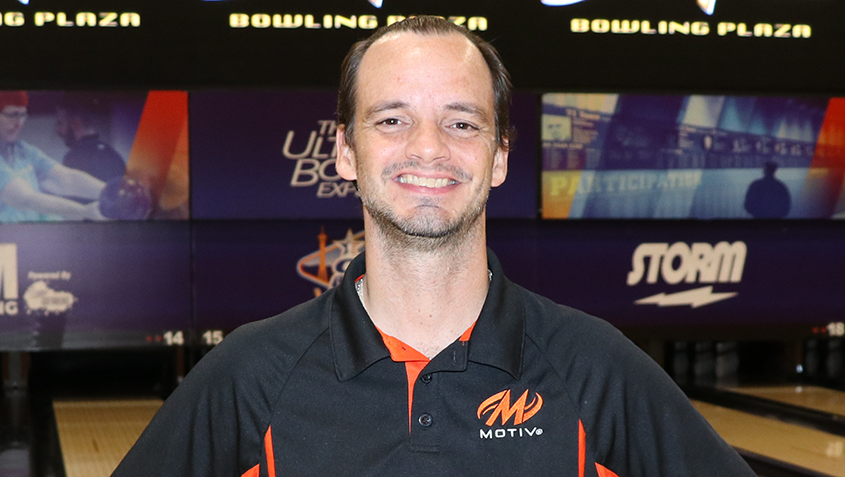 LAS VEGAS
- Nathan Bohr of Round Rock, Texas, became just the fourth competitor to shoot an 800 series during singles at the 2022
United States Bowling Congress Open Championships
on Saturday, finishing the day by averaging more than 260 for his six games.
The 42-year-old right-hander rolled an 811 series to become the third bowler in five days to shoot an 800 during singles at the South Point Bowling Plaza, and the 12th overall at this year's event. Through the tournament's first 115 days, only one 800 set was hit in singles (Scott Patke of Lansing, Michigan - 835).
With games of 242, 280 and 289, Bohr finds himself positioned in fourth place in Regular Singles. Alex George of Wichita, Kansas, took the lead July 5 with 848, and Sam Swinford of Ponca City, Oklahoma, moved into a tie with Patke at 835 on July 8.
Bohr, who has won more than 20 Professional Bowlers Association regional titles, had a shot at 300 as well as 800 when he stepped up in the 10th frame of his third game. After getting the first hit to secure the 800 series, he left a 4 pin on his second delivery.
"I was thinking it would be nice to throw a 300, but an 800 would be really cool," Bohr said.
Earlier in the night, Bohr shot a very solid 752 series in doubles competition after a disappointing 546 set in team Friday. He was hopeful his success in doubles would carry over to his singles set.
"After 752 in doubles, I was thinking don't screw things up," Bohr said. "I hoped to throw a good set and get to 2,000 or so, which would be a whole lot after 546 yesterday."
Bohr cleared 2,000 with ease and added a little more for good measure, with a 2,109 all-events total. Brian Waliczek of Frankenmuth, Michigan, leads Regular All-Events with 2,241.
Over his 16 years at the Open Championships, Bohr has found the South Point Bowling Plaza a difficult place for him until his performance Saturday night.
"I was just happy I was striking here," Bohr said. "I haven't had a whole lot of success here since this place opened. It was fun today to finally see my ball do what others have managed to do here."
When Bohr talks of others having success at the Bowling Plaza, the list must include his wife, Professional Women's Bowling Association Tour champion Maria José Rodriguez. She won two gold medals (team and all-events), and five medals overall, at the venue during the 2019 International Bowling Federation Women's Championships.
She also helped Colombia capture a bronze medal in team when the event was held at the Bowling Plaza in 2017.
Having success at the Open Championships takes a lot of things to go right, according to Bohr.
"You need the right group, the right pair, the right pattern, and you need some breaks as well," Bohr said. "All of that happened for me today."
Visit us on Facebook at the
official USBC Open Championships page
.