Bowlers celebrate 50 years at the 2022 USBC Women's Championships
May 28, 2022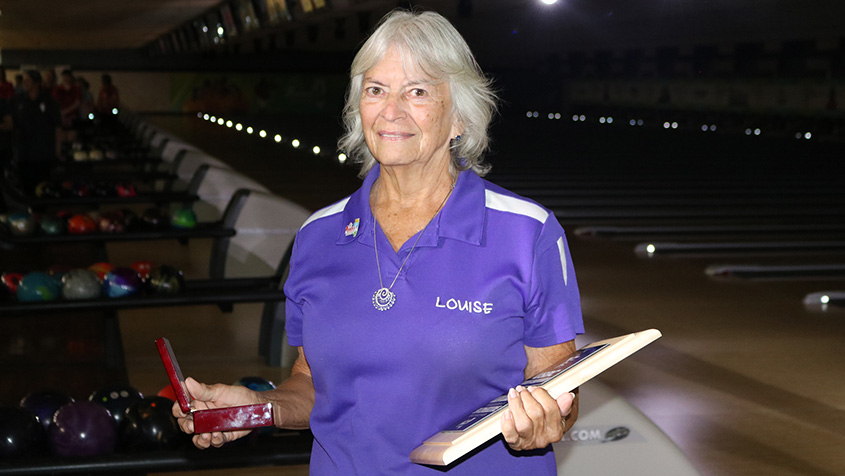 (pictured above: Louise Sitze of North Port, Florida)

By Donovan Grubaugh and Aaron Smith
USBC Communications

ADDISON, Ill.
- Celebrating milestones will be a big part of the 2022
United States Bowling Congress Women's Championships
, and two bowlers achieved 50 years on the tournament lanes this month at Stardust Bowl.
Louise Sitze of North Port, Florida, and Verna Zimmerman of Normal, Illinois, are the latest bowlers to join the 50-Year Club at the USBC Women's Championships, and each received a commemorative plaque, chevron and necklace for their dedication to the tournament.
Sitze made her 50th consecutive appearance after debuting in the 1972 event in Kansas City, Missouri. She has traveled to 32 cities and 23 states across the country to make it to her 50th appearance in Addison.
Her favorite memories from traveling the country include when she was able to bowl the championships with her sisters and niece, going around and sightseeing all the different cities. Her favorite city to visit for the Women's Championships is Las Vegas, where she loves how there is always so much to do and so much to see around the city.
To Sitze, reaching this historic milestone has meant being able to see the country, traveling with her family and meeting many new people along the way. Her trip in 2022 was her first to the Addison area, and she plans to explore not only the local area, but the great Chicago area as well.
In her 50th appearance, Sitze bowled sets of 497 in singles, 475 in doubles and 469 in team for an all-events total of 1,441.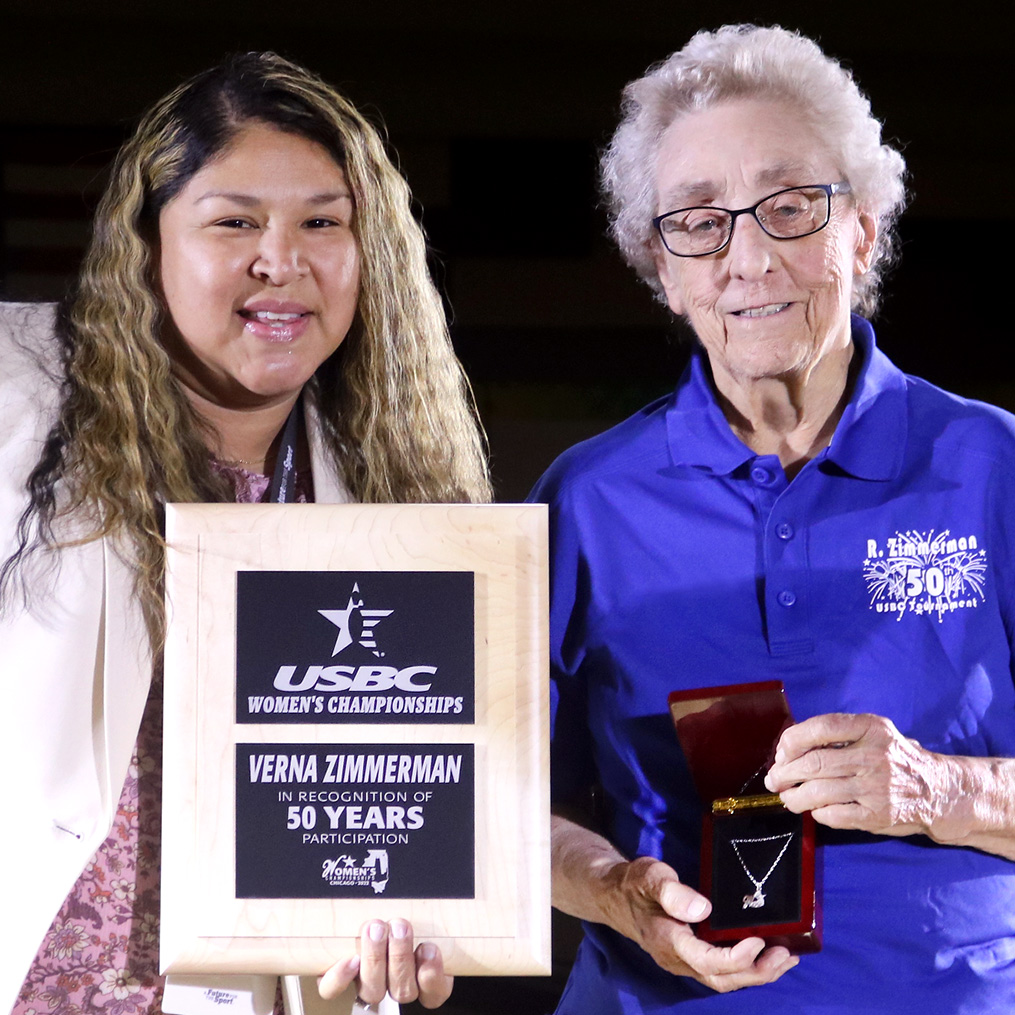 Like Sitze, Zimmerman also has enjoyed the chance to see the country while making her way to 50 years at the Women's Championships.
She made her tournament debut at the 1966 event in New Orleans, and though she skipped a few years along the way, Zimmerman now has traveled to 36 cities and 24 states to compete at the event.
Zimmerman noted how she has enjoyed making trips out west, specifically when the tournament headed to Las Vegas, Reno and Los Angeles. It also was special for her to share those moments alongside her friends.
She put together sets of 327 in doubles, 271 in singles and 256 in team for her 50th appearance for an 854 all-events total.