Bowlers connect for 300 to bring total to 50 at 2022 USBC Open Championships
July 09, 2022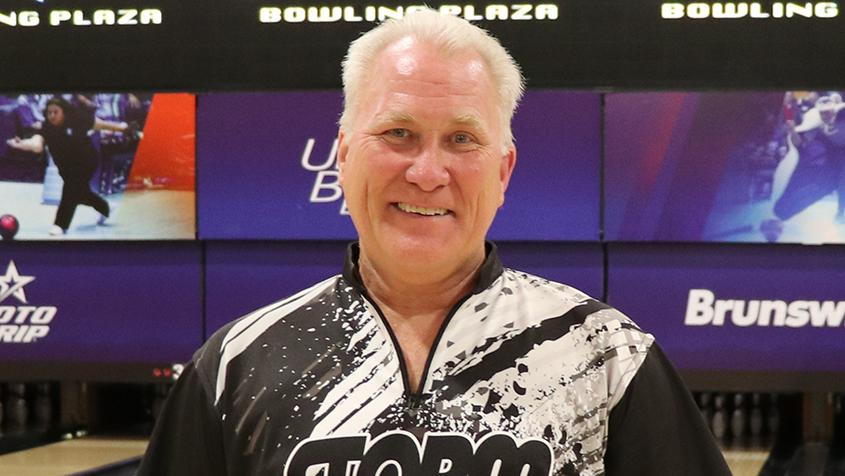 (pictured above: Ron Davis from Orland Park, Illinois)

LAS VEGAS - The lanes at the South Point Bowling Plaza were hotter than the desert in July on Friday at the 2022 United States Bowling Congress Open Championships, with two more bowlers wrapping the day with 300 games.

After one 300 and a pair of 800 sets during Friday's morning squads, Ron Davis of Orland Park, Illinois, rolled the 49th 300 of this year's USBC Open Championships during his team event. Later in the day, Horacio Arevalo-Perez of Orlando, Florida, tacked on the 50th perfect game of the 129-day event during his singles competition.

The 2022 event now ranks fourth for the most 300s during a single event. The record for perfect games is 64 at the 2002 event in Billings, Montana. In 2011, 52 bowlers connected for 300, and 51 bowlers rolled 300 at the 1993 event.

Competing in his 29th Open Championships, Davis heated things up during his third game of team competition. The day started cold for Davis, however, who rolled games of 154 and 147 before starting his string of 12 strikes in a row for his first 300 at the event for a 601 series.

"I had such a hard time getting loose today," Davis said. "My tempo was really bad in the first two games, and I needed to slow down."

Davis added that his teammate, Ronnie Horton, kept saying, "Be gentle with the shot."

The 58-year-old right-hander, who is recovering from a strained muscle in his right forearm that almost kept him out of this year's event, did manage to slow down before the strikes started to come.

Davis was competing as part of the Armstrong Printing 2 team of Naperville, Illinois, and he thinks that after throwing his first 300 at the Open Championships, he now belongs. His final game helped push the team to a 3,229 total at the Bowling Plaza on Friday.

"I kind of fit in with the rest of my teammates now," said Davis, who is a member of the Chicagoland and Illinois State USBC Halls of Fame. "I bowl with a couple of champions like Liz Johnson, who is part of our two-team group. Liz has every title known to mankind. Now, I fit in with them a little bit."

Speaking of champions, Davis' father, Therm, also is a previous winner at the Open Championships, capturing the Classic Team title in 1968.

"I never bowled with him back then because I was young, and I wasn't good enough to bowl on his team," Davis said. "My family does have a history here."

Now Davis, like his father, is part of Open Championships history as well.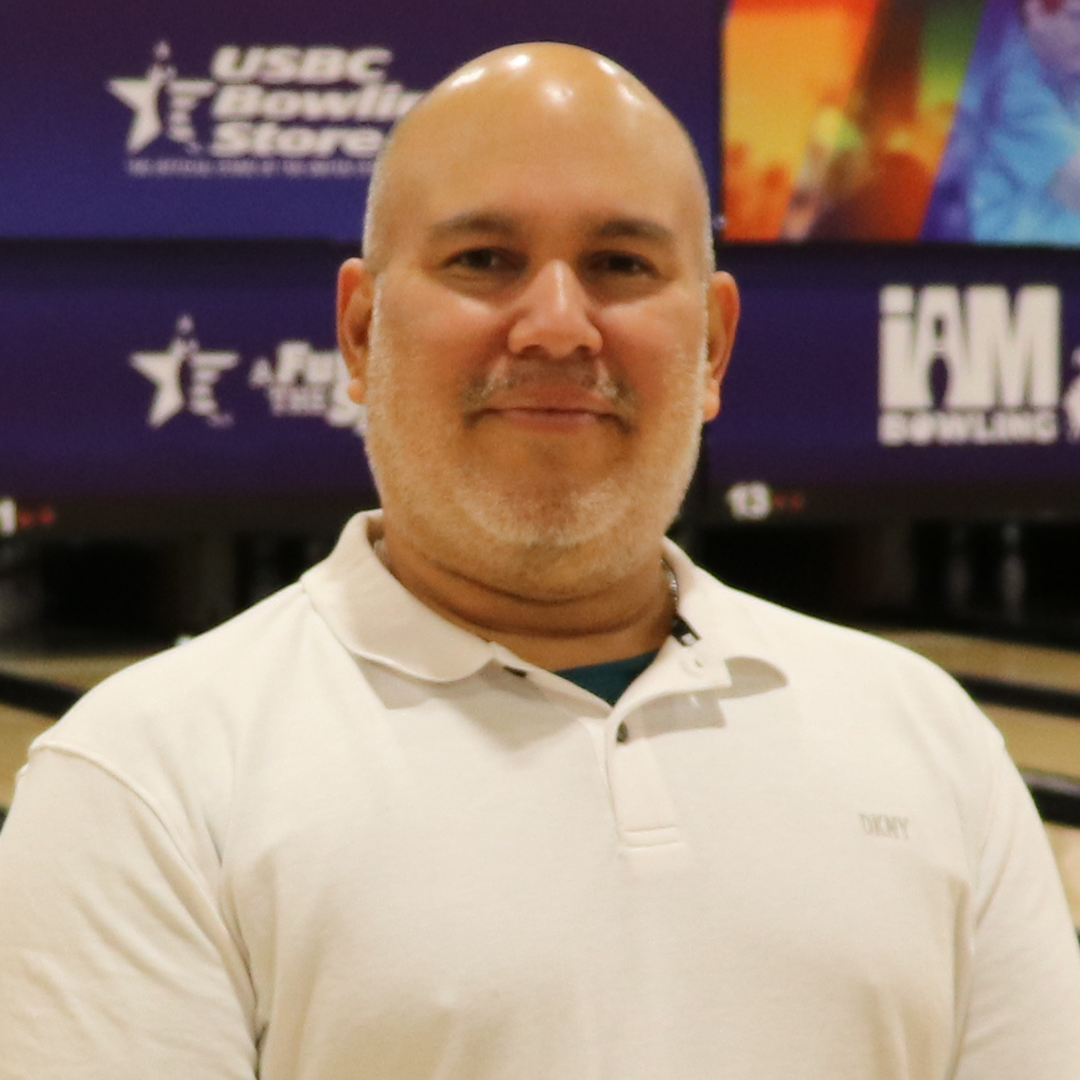 The 50th 300 of the 2022 Open Championships belongs to a first-time participant in Arevalo-Perez.

The 49-year-old right-hander was one of the most excited bowlers to throw a perfect game at this year's event. After he threw his 12th consecutive strike, he jumped for joy before his wife jumped into his arms as they shared the moment together on the lanes, complete with flowing tears.

Until a couple of weeks ago, Arevalo-Perez didn't even know he was going to be competing this week at the South Point Bowling Plaza. In the 12th hour, he was asked to join a group from Orlando.

"When I was asked, I told my wife that I love bowling and watch big tournaments all the time on TV, so let's go," Arevalo-Perez said. "I thought it would just be nice. I had no hope to do anything here."

Arevalo-Perez was ever mistaken. He started his singles set with 245 before rolling 300 in Game 2, and he finished with 211 for a 756 series in Regular Singles. He also added 549 in doubles and 541 in team for an all-events total of 1,846.

Alex George of Wichita, Kansas, leads Regular Singles with 848, and Brian Waliczek of Frankenmuth, Michigan, leads Regular All-Events with 2,241.

When the first-time tournament competitor stepped on the lanes for his 10th frame in Game 2, he had many feelings going through his mind and body.

"I was thinking about my wife and all the people watching," Arevalo-Perez explained. "I didn't feel my legs on the first shot. On the second, I didn't feel my arms. Then, I don't even remember the third shot. I just watched the pins fall."

Arevalo-Perez said this was the highlight of all his years in the sport, adding that prior to his appearance at the Open Championships, he had never bowled in any tournaments.

"I have the love for the game but never thought I had the mental game," Arevalo-Perez said.

While this was his first Open Championships, Arevalo-Perez is sure it won't be his last.

"I will never miss one now," he said. "I loved when I saw the people with 25 and 30 years get announced. I told my wife we have a new tradition."

Visit us on Facebook at the official USBC Open Championships page.