Bowling.com becomes YES Fund partner
August 21, 2013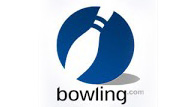 ARLINGTON, Texas - Bowling.com, the leading online source for bowling gear, is the latest organization in the bowling industry to become a founding partner of the Youth Education Services (YES) Fund.

The YES Fund supports programs dedicated to youth bowling. Bowling.com, based in Nacogdoches, Texas, joins 10 organizations in having made a significant contribution to the YES Fund.

"We are excited to be a part of the YES Fund and to help bring more opportunities to young bowlers," said Ben Dodson, the Head of Business Development for Bowling.com. "It is important to us, as a member of the bowling community, to support programs to develop the next generation of bowlers."

Created in 2010, the YES Fund initially focused on the development of a mainstream sports model for bowlers 12 and under. The program led to the creation of USA Bowling, a youth sports model that shares a similar team-based structure to other youth sports and features training and recruiting programs to attract volunteer coaches. To date, more than 150 USA Bowling seminars have been held with nearly 3,000 participants taking part in the program.

The YES Fund also launched the High School Grant Assistance Program, which each year since 2010 has provided $2,500 to four high schools to start or maintain a bowling program.

"It's great to see bowling industry leaders such as Bowling.com join the YES Fund," Chad Murphy, International Bowling Campus Managing Director of Youth Development, said. "Bowling.com entering into the YES Fund program at the highest level of support is another marker of success and it shows how committed to bowling they are."

The YES Fund is a joint initiative of the Bowling Proprietors' Association of America and United States Bowling Congress supported by founding partners Bowling.com, Brunswick, Columbia 300, Ebonite, 900 Global, Hammer, North Pointe, QubicaAMF, Roto Grip, Storm and Track.