Bowling Marketing Columnist Stacey Karten on Battling Parkinson's Disease
April 19, 2019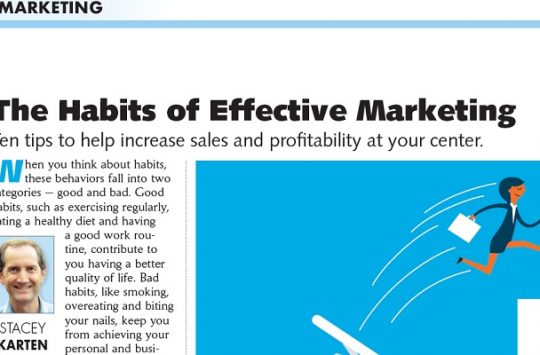 Stacey Karten is a prized staff member with Bowling Center Management magazine, one of BJI's sister publications, having contributed valuable marketing articles and columns to BCM since the publication's genesis. This year, he cut back on his writing schedule to six columns per year in order to devote more time to his personal struggle with Parkinson's Disease. In today's edition of Cyber Report, he shared the following message about battling the disorder.
BY STACEY KARTEN
April is National Parkinson's Awareness Month, so I thought I would share an update of what is happening in the ongoing battle with this disease. Unfortunately, I have been dealing with Parkinson's Disease for 14-and-a-half years, and it has been a constant struggle and challenge.
Parkinson's is a progressive disease, and I can attest to this fact in that I have seen a rapid decline in what I am able to do today as compared to in the past. As one of my neurologists stated, "We can't make you what you were before, and there is only so much that surgery and drugs can do, so accept this and move forward."
During the course of my personal battle with PD, I have tried to maintain a positive attitude, but it becomes more difficult to do as time moves on. Despite that, I still look at the glass as being half-full.
Stacey Karten cut back on the frequency of his BCM marketing column to six per year in order to devote more time to his personal struggle with Parkinson's Disease.
If I didn't have PD, I would not have developed new friendships with so many inspiring, hopeful and optimistic people. I would not have experienced the magnitude of love and support of family and friends that has been extended to me. I would not have met and benefited from all of the dedicated medical professionals who have treated me. I would not have ventured into new exercise programs such as boxing and dancing. There are many days I must push myself to attend these classes, but I stick to the mantra that you have to keep moving.
When you have a disease, it forces you to continue to try and enjoy life as much as possible regardless of the obstacles, so my choice has been to keep on fighting PD and do the best I can.
I don't know if I will ever see a cure for PD in my lifetime, but I know there are countless people researching and raising money toward this end. There are new therapies, drugs and treatments that have been developed, and I have tried just about everything since my diagnosis.
During this month, when we try to create more awareness of PD, I hope you will think of the more than one million people in the U.S. who suffer from this affliction and hope that perhaps one day Parkinson's disease can become a distant memory.
Thank you for your ongoing love and support.