Bowling Not Included Among Sports Recommended for Paris 2024 Olympics
February 21, 2019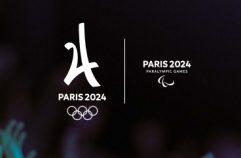 A Japan Times headline asserting that the Paris 2024 organizing committee has given baseball "the cold shoulder" echoes the sentiments of those in the bowling world today as the sport again has failed to gain inclusion in the Olympics.
The organizing committee for the Paris 2024 Summer Olympic Games announced today that breakdancing, surfing, skateboarding and sport climbing will be the four sports they will recommend to the International Olympic Committee for inclusion in the 2024 Games. Bowling is not being listed among other sports that were finalists; instead, those sports reportedly included baseball, squash and karate. The Paris 2024 committee's recommendations now are pending approval by the IOC.
Breakdancing had been among sports included in the Youth Olympic Games in Buenos Aires in October. Deadspin reported that it is "quite popular in France. B-boys from France have won the Red Bull BC One, one of the premier annual 1-vs.1 battles, three times."
Surfing, skateboarding and sport climbing all previously were accepted by the IOC for inclusion in the Tokyo 2020 Games. Bowling was shortlisted for those Games but fell short of inclusion. Get our report on bowling's Tokyo 2020 efforts here and here.
For our September 2015 podcast with World Bowling CEO Kevin Dornberger following the announcement that bowling had fallen short of inclusion in the Tokyo Games, go here.
The 29-page press kit on the decision released by the Paris 2024 committee, which can be read here, states that, "By suggesting to the IOC breaking (breakdancing), sport climbing, skateboarding and surfing be included in its sports program, alongside the 28 Olympic federations already part of the Games, Paris 2024 has emphasized its goal of creating spectacular, urban and sustainable Games. These will not only provide a fitting showcase for athletic performance but also engage young people and the wider public through lifestyle sports."
Chris Viale, who has been spearheading a viral effort to generate support for bowling as an Olympic sport through his BowlingForGold.com website and his Movement for Bowling in the Olympics Facebook page, told BJI today that, "We're very disappointed. All the boots we had on the ground indicated that bowling was in consideration, and we put presentations on, so the fact that it's not being reported that it was not one of the shortlisted sports I think is incorrect reporting. But, it is what it is. There is only so much information that we can base our efforts on — the information we are getting from the boots on the ground in Paris."
Viale added that, "I'm very disappointed that I got people's hopes up and that I called out so many of our elite players around the world to get on the cause, and to have this thing fall short so quickly, that's disappointing for me. But everyone stubs their toe. We were in the mix, and we are going to be in the mix again for 2028 and we will be better prepared."
Chris Viale, who's been spearheading bowling's Olympic cause in recent months, made the above Facebook post as news of bowling's omission from the Paris 2024 Games began to spread today.
Today's announcement came a month earlier than Viale and World Bowling CEO Kevin Dornberger had anticipated; both previously had said they expected an announcement to come in late March. They were hoping that the inaugural World Bowling Junior Championships, the finals of which take place March 23 on specially installed lanes inside a Judo arena in Paris, would help showcase bowling's adaptability to any environment, indoors and outdoors, and its appeal to youth around the world.
Dornberger told BJI earlier this month that, "Timing-wise, if they're still deliberating on March 23, yes, I would expect to see some there. If we're out, I would expect to not see people there."
In a phone call with BJI today, Dornberger said, "I am personally very disappointed, World Bowling is disappointed, and I think we have to step back and take a look at where we're going long-term with this."
President of the Paris 2024 organizing committee Tony Estanguet, a gold medalist in canoeing in three different Games — 2000 in Sydney, 2004 in Athens and 2012 in London — told Agence France Presse that the inclusion of sports such as breakdancing helps make the Olympics "more urban" and "more creative." He added that the four chosen sports are "geared towards youth and completely in line with our vision … they reflect Paris 2024's identity." The AFP's story can be found here: https://www.afp.com/en/news/831/breakdancing-set-olympics-debut-paris-2024-organisers-doc-1dp1mn3
Viale vowed that his efforts on behalf of bowling's Olympic cause now will swing to the 2028 Olympics slated to be held in Los Angeles.
"I don't think the pitch needs to be different. It just needs to be better articulated and better organized in a more timely fashion," said Viale, who expressed the importance of beginning efforts for inclusion in any forthcoming Olympic Games as far in advance as possible.
"I don't think we need to change much of what we have added to our presentation over the past two months," he added. "We need to highlight youth movements around the world, and we've done that. We need to highlight the massive amount of people around the world who follow the sport, and we've done that. And we need to make sure that people understand that the sport is very technical and very athletic, and we've done that.
"The problem is, a lot of these things that we've pulled together in the last two months probably seem like it might not have even mattered."
Asked if that thought demoralized him at all, Viale said, "I don't get demoralized."
Today's news is being widely reported throughout global media. Here is a sampling of those stories:
Deadspin: Paris 2024 Olympics Set to Become Much Cooler with Inclusion of Breaking
https://deadspin.com/2024-olympics-set-to-become-much-cooler-with-inclusion-1832782647
Associated Press: Breakdancing's Conquest of the Globe Seemingly Knows No Bounds
https://apnews.com/f917fb22534a452db847bd10b0333e63
BBC: Paris Organizers Propose Breakdancing to IOC as New Sport for 2024
https://www.bbc.com/sport/olympics/47317052
Yahoo: Breakdancing to be Considered for 2024 Paris Olympics in bid to Make Games 'More urban and Artistic'
https://in.news.yahoo.com/breakdancing-considered-2024-paris-olympics-110554994.html
Japan Times: Paris 2024 Proposes Breakdancing Competition, Gives Cold Shoulder to Baseball
https://in.news.yahoo.com/breakdancing-considered-2024-paris-olympics-110554994.html