BowlmorAMF CEO Tom Shannon: The Complete BJI Interview
August 27, 2014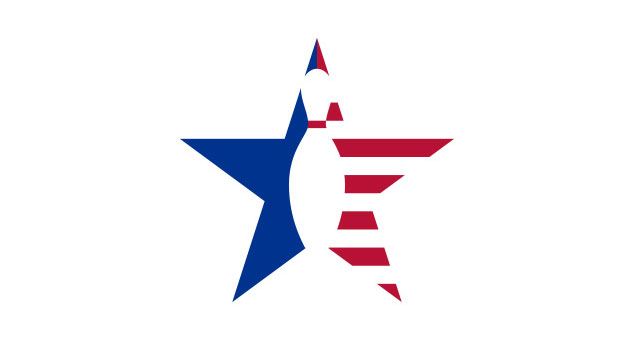 Tom Shannon's BowlmorAMF purchased the Brunswick Corporation's retail bowling business--85 centers in all--for $270 million.
Bowlers Journal caught up with Tom Shannon, CEO of Bowlmor AMF, shortly after the July 17 announcement that his company had purchased the Brunswick Corporation's retail bowling business for $270 million. The interview, conducted July 29 at Shannon's New York City office, covers a broad range of topics and features lots of straight-talk about how the bowling industry has stumbled in recent years and how it can rebound.
Don't miss our comprehensive coverage of this landmark transaction from every conceivable angle in our September 2014 issue, which is out now.
BJI: A year-and-a-half ago you were the owner and operator of six bowling centers. Today you have 343. What happened?
AMF going bankrupt set everything in motion. I had developed a relationship with the man at the firm that controlled AMF's subordinated debt. We had been chatting for two years prior to the bankruptcy, because I knew AMF was going to have an issue relating to the maturity of that debt. Two days after they filed for bankruptcy in November, 2012, he called me. We met in L.A. with Cerberus, which was the firm that handled the sub-debt. We gave them a 20-page turnaround plan for the bowling centers. He liked the plan and said, 'Let's partner up.' We partnered up and bought the company on July 1, 2013.
BJI: And how did the Brunswick deal evolve?
I had reached out, socially, to Dusty McCoy to introduce myself. It was in January 2014. We chatted for a while, and one thing led to another and he indicated that they would consider selling the bowling center business and the products business. We talked about buying both, but decided that we really preferred to stay focused on the centers business.
BJI: You are an owner of QubicaAMF as well, correct?
Yes, we own 50 percent.
BJI: Do you follow much of the talk in the bowling industry?
A little bit. Not much. I think that the operating management is much more focused on that—the general managers, district managers, regional VPs. We try to make our intentions very clear, and we put them out there publically. People will, on occasion, come up their own conclusions or inferences, which have nothing to do with reality. I really don't have the time or the interest in listening to that stuff, for a variety of reasons. It's a big distraction.
To run a business like this, you are besieged by data. The data that flows from our finance team and other sources is more than I can go through. I can't process all of it. My time, in terms of prioritization, is dealing with people issues first, trying to hire and recruit the best talent, and train and motivate the people we have. I spend a lot of time dealing with sales and marketing issues. I spend an awful lot of time on our renovations. We're doing 12 full-scale renovations in fiscal year 2015, which just started for us. It really is a 100 hour per week job, and to then try to focus on what other people who aren't necessarily informed about what's really going on say? I don't have time for it.
I know that one of the strengths of bowling is the passion that people have about it. In a way, it's also a weakness, and I think it's been a weakness for the industry for a long time. There has to be a balance, and that really hasn't existed.
BJI: It seems as though Bowlmor has a charge-ahead mentality. You made almost immediate decisions about condensing leagues, and moving league times as you changed operating hours, etc. The philosophy seems to be to make quick decisions, and then make quick adjustments if some of those decisions don't pan out. Fair assessment?
Yeah, it's very difficult to come into a company that's in need of turnaround, and do partial solutions. If I had the benefit of perfect information coming in—if every manager at every center knew the right thing to do in terms of operating hours for his particular center—we would have done it on a center-by-center basis. There are some centers where it makes sense to open at 9 a.m., and some that shouldn't open until 4 or 5. What we inherited was a labor model where AMF was opening with way too many people. I didn't think it was culturally possible to mandate to the field that they open with fewer people. I was the general manager of the Union Square bowling center for four years. I know that if you had 30 league members coming in at 9 a.m., you can run that property with two people—a person to run the desk and get drinks, and a mechanic. That's it. AMF was opening these centers with five and six people.
I knew telling them that instead of opening with six or seven, it's now two, would have been impossible. So we said, 'Based on the current labor model, this activity is unprofitable.' The problem with AMF, particularly vs Brunswick, is that AMF had a lot of league activity during the day, but they were small leagues. In an AMF house, there might be four-to-six lanes going. Go into a Brunswick center and it's 20 or 30. It's an entirely different business model. What we found out was that there were repercussions beyond just facilitating those leagues. We attempted to consolidate the leagues into one or two days. We had some success with that, but it probably wasn't communicated very well from me to the field, and definitely wasn't communicated well from there to the bowlers.
I come at business from a very entrepreneurial mindset, and AMF did not encourage that. When I gave a directive to the field, I was generally saying, 'This is what I want you to do, but what I really want you to do is do the things that make the most business sense for your center.' The interpretation part, in many cases, didn't happen. People followed the directive to the letter.
I bear the responsibility for that, but at the same time, from a financial standpoint, we accomplished what we wanted. The business became significantly more profitable, which it had to. If I fail, and AMF goes into bankruptcy for the third time, it won't come out. It will be liquidated. The value of the real estate is worth more than the value of the operating company. My mission is to not only make this business long-term viable, but to make it worth more as a bowling concern that it is as real estate.
We're hyper-focused on building our league count. We're doing a number of things, from direct outreach, to subsidizing prize funds, to making sure that we're price-competitive, etc. Unfortunately, leagues took the brunt of a lot of the changes. It's not that we were anti-leagues in any way. It's just that a lot of the activity around league play just wasn't profitable activity.
AMF had bent over backwards to accommodate leagues, but in many cases to the point that it wasn't economically sound. And people were used to that treatment. Hey, if you're getting good treatment somewhere, and people come in and tell you that things are changing, you're not going to be happy about it.
Tom Shannon
BJI: What did you see as the major differences between AMF centers and Brunswick centers?
Huge difference. I would say that Brunswick has run their bowling centers like a manufacturing company. By that I mean, at AMF they wouldn't fix anything until it was broken. And let's face it, AMF was constrained for the last 15 years because of the huge growth it had under Goldman-Sachs. It was working off 532 centers, at peak, that it never should have bought. There were places that weren't very well run to begin with, then got more run down over time. Neighborhoods changed. You had this giant behemoth that needed rationalization. We've been able to do a lot of that rationalization. And a lot of it was done under Fred Hipp. Poor Fred; he really inherited the legacy of crazy stuff that happened under Goldman ownership, and I don't think he had a very good partner in Code Hennessy at all. He had too many centers, too many bad centers, and not enough money to maintain them.
What we've inherited, we continue to shrink the asset base down to where we only have centers that we like, and centers that we're investing in rapidly. We spent $35 million last year, and we'll spend $45 million this year. That buys you a lot in terms of scoring, and carpeting, and equipment upgrade, and furniture.
The Brunswick centers never got to those points of disrepair. Brunswick centers tend to be better located, more on the main drag. AMF centers tend to be hidden. Lastly, the manufacturing mentality at Brunswick trickles down to their people and their processes. Very focused, very standardized. That's one reason I think Brunswick has maintained their league base. They treat the maintenance of leagues like every other process.
Brunswick Bowling Products President, Brent Perrier
BJI: Speaking of manufacturing, in the purchase agreement for the Brunswick centers, are there stipulations that require the purchase of parts from Brunswick manufacturing?
Do you mean, do we have to buy parts from Brunswick? Yes, basically.
BJI: Could you go into Brunswick centers tomorrow and switch things over to AMF?
Yes, but why would I?
BJI: Then why wouldn't you simply have bought Brunswick Manufacturing as well? Cost wise, it's a much smaller part of the business.
I'm certainly not concerned that the manufacturing and parts business will go away. Somebody will buy it. There are a lot of players in the parts business. And pre-Brunswick centers purchase, there are more AMF centers with Brunswick equipment than with AMF equipment, just by virtue of the chains and centers that AMF purchased under Goldman.
BJI: What was the strategy behind the sale-leaseback in the Brunswick deal, whereby you immediately sold off all of the real estate to a real estate investment trust, then leased the centers back?
It's simply the most attractive form of financing. It's the cheapest form of financing for a company like ours.
BJI: How many markets did you pick up with the Brunswick purchase that you weren't already in?
Very few. The only market where we really picked up presence was in Chicago. Brunswick is our biggest competitor in some markets, but it's not like you've got one or two centers in a market. It's usually either them or us. We're very heavy in the Southeast, and they're virtually nonexistent in the Southeast.
BJI: So, there are not a lot of markets in which having both centers will hasten the closing of one?
No. In fact, we don't envision closing any of the Brunswick centers, or any additional AMF centers as a result of the merger. All the closures are happening in markets where bowling has been in decline for a long period of time, or you have rampant competition and no price advantage. We just closed three centers in Milwaukee. There are no Brunswick centers in Milwaukee, and we closed them because we had five centers in the market and three of them were just hemorrhaging money.
BJI: You've committed $45M/year to renovations in AMF centers. Is there a similar program in place for Brunswick centers? And is the look of a Brunswick center going to change to be more in line with your personal vision?
We do. I think it's $8M or $9M per year. And we won't change the look. They will stay the same.
BJI: You pulled out of MUBIG . Why? Do you consider the group on shaky legal footing?
I'm not a lawyer. But it struck me that, although it may be perfectly legal and fine, we shouldn't be having conversations with our competitors about pricing or anything like that. It's a great bunch of guys, but it's just not something we felt comfortable with.
BJI: The assumption in the industry is that the purchase of centers is not over for you. Have you been contacted by bowling center owners?
Not really by MUBIG owners, but in the first three days of this week I've already had three calls from independent center owners about their centers. We're not actively looking. Look, we haven't even closed on the Brunswick deal yet. And, really, to get AMF optimized was probably three more years. And now, even though we're not really going to change Brunswick, there's got to be a back-office integration, which is pretty complicated. Their accounting system has to dump into our accounting system, etc. So, we're happy to look at things on an opportunistic basis, but we're not actively seeking acquisitions.
Brunswick first entered the bowling industry in 1890.
BJI: Based on the fact that the optimization of the AMF chain was still three years out, why did you reach out to Brunswick now? Wouldn't it have still been there three years from now?
Maybe, maybe not. When the opportunity presented itself, it seemed like now was the time. Who knows? Maybe three years from now, Dusty isn't there anymore, and maybe his successor wants to keep bowling.
BJI: You've been critical of the pricing in bowling. Will you be able to force industry change in pricing by your sheer size and reach?
I don't think you can ever push pricing. People can always undercut you on price. Our strategy is going to be to invest in our product, so that people will make a conscious decision to trade up to our product, and that, if we chose to charge more, it's worth the money. We're also supporting it with a lot of marketing spend. A lot of people will not invest in their product; they're going to continue to harvest their product, and they're going to charge as little money as they possibly can. That's not a long-term survival strategy.
I'm just hoping that the industry embarks on fiscal responsibility. I'm pretty sure that five years from now there are going to be a lot fewer bowling centers. I think that by simply maintaining our financial stability, we're going to pick up market share because a lot of independents will close, for a variety of reasons. Independents aren't doing themselves any favors by simply thinking that they can undercut pricing and steal leagues. If I was so inclined, I could say, 'If you're going to undercut me in a market, I'm going to undercut you, and I'm willing to take it down to basically zero.' I haven't played that game, but I could.
BJI: How do you handle all of the research and information that comes with nearly 400 bowling centers?
The information that comes up from the field is pretty reliable. Our regional VPs are excellent, and we've really built up the district manager ranks as well. We've upgraded our general managers as well. So, you ask about whether I read a lot of the industry gossip, the answer is no, but I interview a lot of people. We don't look at outside research. We're focused on markets. I know our top 80 centers really well. Like any other business, you get a disproportionate share of revenue and profit from a small group of centers. They're the ones that matter most, so, first and foremost, we make sure we get those right. Other things flow down, but you really manage it in that way.
BJI: What's the future for BowlmorAMF?
We just opened out first conversion property, Bowlero in the Woodlands. It turned out really well. We're in the process of doing six or seven more of those conversions; we're doing four or five Bowlmors. I think we could do 80 Bowleros out of the existing AMF portfolio. We haven't even looked at the potential of upgrading the Brunswick properties. That's not part of our plan, but that's not to say that there aren't some that could be made nicer. The ongoing conversion of the AMF properties is going to take us well into the future. Those are big projects. They're expensive. They're time-consuming.
The future is also about constantly building the marketing message, and raising bowling as a category, in terms of awareness of a new consumer base. I think that the industry has harvested its existing consumer base down to where there isn't much left, certainly not in terms of growth. We need to bring in a whole new generation, and that's what our marketing activity is directed at.
I also think we can grow our league business. We have a VP of leagues, Jay Lightman. It's a newly created position. He's been in this business his whole life. We now view the league business at AMF with the same focus that we devoted to the event business and retail on the Bowlmor side.
It's organic. It's taking what we have and making it better.
We're fully invested in bowling, so to imagine doing more acquisitions in bowling is not likely.
BJI: So, the bowling world doesn't have to worry that this will just become another Goldman fiasco?
Absoluletly.
You've certainly purchased a boatload of bowling centers. What's the difference between what you're doing and what happened with AMF under Goldman?
There are some massive differences. For one, they paid a much higher multiple. So, they overpaid for centers, many of which were not in good condition. And they didn't have the management infrastructure to run a company that large. We do. We're not overpaying, and our balance sheet is quite sound. Goldman bought all their centers with debt. They overpaid, they over-leveraged, and they didn't have enough management. I've been in this business 18 years. I think a lot of people from outside the business came in and made the mistake of viewing the bowling business as one big category. I don't see it that way at all. I think bowling happens center by center, and the best bowling centers have very unique and distinctive personalities that mirror their communities.
I really view this business from an operator's perspective. I know what it takes to get a bowling center to succeed, and I know how difficult it is to find the right manager, and how important it is to reinvest in the properties. And I have to say, I was really appalled at the condition of most of the AMF centers I walked into. That's true even now. I was recently in one of our properties that does $3M a year, very profitable, and I have to say it's a dump. It's on the list of centers to get converted this year, and I can't wait for that to happen. I can't believe that AMF managed these properties down to such a cheap, beaten down state. It's a matter of, 'How little can we spend and still make money.' It has plastic furniture that belongs in an elementary school. That's why we're spending so much money to correct this stuff. Aesthetic is very important to me.
I think our philosophy as operators is much different than that of the people who thought they could come in, roll up the industry and run it like a fast food chain. It's very difficult. It's much harder. But if you get it right, the payoff is much bigger.