Brunswick: Alpha-Max C System
March 09, 2011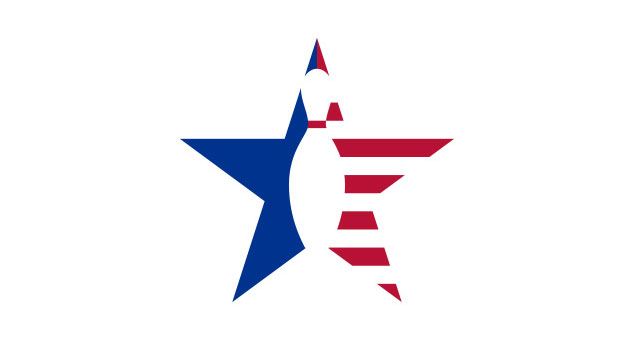 55 Hook 15 Length 14.5 Breakpoint Shape
Core Design: The asymmetric core design for the Alpha-Max is called I Block, also used in the popular 3.5 C System. The RG level comes in at 2.53, the Diff is strong at .050, and asymmetry healthy at .017. Use discretion when choosing your layout choice as this core offers a multitude of motion shapes.
Coverstock: The black, teal and blue CFT coverstock provides the traction for the fourth edition of the C System series. This 4000 siaair-sanded cover is also the first solid reactive formula. Oil traction is above average, and response time off drier boards is moderate with all three layout choices.
Manufacturer's Intent: "Our objective for the C (System) Alpha-Max was to develop a ball with strong pin action on long or heavy oil conditions," says Brunswick Product Manager Billy Orlikowski. "We achieved this by creating the highest friction factor coverstock for a Brunswick ball that maintains skid through the front, a quick response to friction with a strong, continuous backend."
Test Results: The Alpha-Max offers vintage "Ultimate Inferno" roll with a modern-day coverstock, which handles the slicker oils found today. We saw no skid/flip tendencies with any layout choice or surface change. The A-M is all about a strong mid-lane motion with very good continuation through the pindeck. Low drill and VAL angles will promote an earlier hook and roll phase, which will help speed-dominant players and those with lower rev rates on longer and heavier oil volumes. Rev-dominant styles can still enjoy this ball, but will likely need higher drill and VAL angles and weaker pin distances to help lessen total track flare.
When to Use: The Alpha-Max is designed for heavier volumes on which your favorite pearl goes too long or is too sensitive side-to-side. The ball handled wet/dry very nicely as it provided adequate oil traction inside the oil line and a controlled move off friction. Most strong solid reactives supply above-average oil traction with arcing breakpoint shapes, and the A-M follows this mantra. A plus: Brunswick covers have a long history of longevity and the ability to control oil transitional changes.