Brunswick: Aura
December 16, 2012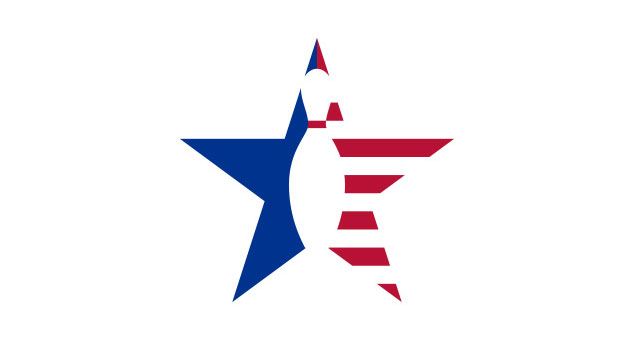 53 Hook 14.5 Length 15 Breakpoint Shape
Manufacturer's Intent: "Our goal was to create an outstanding skid/flip ball motion in the Brunswick product line," says Brunswick Product Manager Billy Orlikowski. "We achieved our goal by developing a new coverstock called Optimum-Flip, which preserves more axis rotation, more rev rate and more ball speed for the backend to generate the highest angular velocity potential of any Brunswick coverstock to date."
Core Design: The Aura's asymmetrical core has an ultra-low 2.48 RG level. The differential is a robust .052, which created nearly 6 inches of track flare with stronger layouts. This simplistic design is a single-density elliptical core which has been rounded off. The PSA is medium at .015.
Coverstock: Brunswick developed another new aggressive cover for the new Aura. It's called Optimum-Flip solid reactive resin. This moderately quick response cover also provides slightly above-average traction in oil. Colors are a fusion of black and purple solids. The factory finish is sanded with 500 Sia Air and rough buff polished to a mid-shine. The 5.30 Ra level is great for most medium oil amounts.
Test Results: The Aura does not roll like your father's Brunswick ball from 2009. The new generation of Big B coverstocks will glide easier through the fronts and early midlane, and then respond more quickly off friction than covers of old. The Aura's ability to handle medium to medium-heavy oil volumes and create added angularity makes it unique from our friends at Brunswick. The lower RG core gets the motor going, and the .052 differential and .015 PSA help create a stronger motion near the breakpoint. The Aura reacted three to four boards more aggressively off the spot than did a like-drilled Versa Max (March 2012).
When to Use: The Aura will offer a rather wide range of use for speed-dominant types or those who encounter heavier oil patterns. It will react through carrydown with minimal sensitivity and provide very good pin carry. The 500-grit mid-shine surface also will work well on most Sport variations with oil distances of 37 feet and longer. Our 40x4x65 dual-angle layout revved early and created a hook/set-type motion that played great from 10-board to the gutter. Our 65x4x30 dual-angle layout matched up best on mild breakdown as we chased the patterns inward.