Brunswick Slingshot
June 07, 2010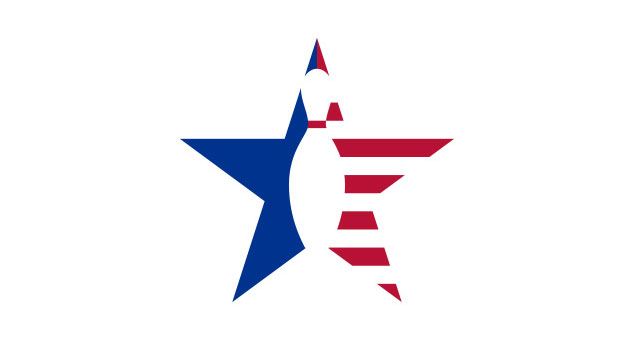 43 Hook 17.5 Length 13.5 Breakpoint Shape
Core Design: Simplicity in design can often create unparalleled control and release forgiveness. This symmetric Balloon core offers an RG of 2.58 and an ultra conservative Diff of .017 We saw a max of 3" of track flare with the 3.5" layout and a lower quadrant weight hole.
Coverstock: The Slingshot series incorporates the old school coverstock formula Powerkoil 17, from the late 1990's. This highly polished pearlized version is available in silver/black, merlot/gold, red/silver, blue/gold and lime/lavender. Response time off dry is slow and oil traction is very limited with box finish. Sanded at lower grits will improve its read in oil yet the Slingshot will still help bowlers close their launch angles.
Manufacturers Intent: Brunswick's product manager, Billy Orlikowski shared the following information, "The Slingshot will be replacing our Power Groove line. The Slingshot is the first ball in its class with a 2 piece shaped dynamic core. The advantages of a 2 piece shaped dynamic core are the multiple drilling options and stronger hitting power of a performance ball compared to the traditional 3 piece pancake weight block core at the same price point".
Test Results: 425 high-rev tester, Matt Duty's first league set with a 500 grit sanded red/silver edition was 801. He bowled on a 43', 26 ML heavy oil pattern. Even though he played straight down 12-13 and only saw a 5-6 hook, 800 is 800! With box finish, the Slingshots will be relegated for dry to medium volumes for the vast majority of rev rates and styles. The ultra low flaring core will help bowlers square up to their intended lane targets as well as be able to stay with this same ball, providing oil carrydown is minimal. The Slingshots offered exceptional length with a nice controlled move downlane, regardless of drilling layout.
When to Use: As stated above, surface changes can alter any balls intended lane condition, but only so far. The Slingshots' old school cover and .017 Diff are intended for more direct lines to the pocket and extreme friction on either wood or synthetics. Bowlers should be able to use stronger drillings (3.5 to 4.5") and still maintain a late midlane arcing motion with above average hitting power. Heavy handed or players with higher rev rate to speed ratios should seriously consider this series from the big B. Brunswick's long history or durable coverstocks with great longevity only add to the value in this attractive series.