Bryan O'Keefe named Junior Team USA head coach
January 03, 2017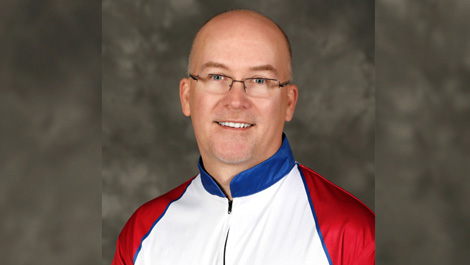 ARLINGTON, Texas –
Bryan O'Keefe, the director of bowling for McKendree University and a former assistant coach with the Team USA program operated by the United States Bowling Congress, has been named head coach of the Junior Team USA program.
O'Keefe, who will continue in his current role with McKendree, will oversee the selection of athletes and the training camps for the boys' and girls' teams, in addition to serving as coach for the teams at international competitions.
His first assignment will be to attend the USBC Team USA Trials and United States Amateur Bowling Championships, starting Jan. 4 in Henderson, Nevada, where several spots on 2017 Junior Team USA will be determined.
"Having worked with the Team USA and Junior Team programs, I understand what a tremendous opportunity and responsibility it is to oversee teams that represent the United States," O'Keefe, 42, said. "It's hard to express what a great feeling it is to be able work with Junior Team USA while continuing my work at McKendree."
O'Keefe and his wife, Shannon, joined McKendree in the summer of 2014, with Bryan taking over as director of bowling and Shannon being selected head coach of the women's team. The Bearcats' men's team, coached by Dennis Knepper, captured the Intercollegiate Team Championships title in 2016, while the women's team reached the semifinals.
"Bryan O'Keefe is recognized as one of the top coaches in the country, and we're excited to have him back with the Junior Team USA program," USBC Executive Director Chad Murphy said. "He's a great teacher and understands how to get the best performances out of talented athletes."
O'Keefe became a Team USA assistant coach in 2010. His first opportunity to coach Junior Team USA in a world event came in 2012 at the 12th World Bowling Youth Championships in Bangkok, where he led girls' squad to the team title. During his time with the Team USA program, athletes earned more than 100 medals, including more than 20 gold medals.
He served as facility manager of the International Training and Research Center in Arlington, where he taught bowlers and oversaw the pro shop, in addition to working with Team USA and Junior Team USA players.
O'Keefe earned Gold coach status from USBC Coaching Certification and Development in 2014. USBC Gold is the highest certification level a bowling coach can achieve.
As a collegiate bowler, O'Keefe earned first-team All-America honors while helping Nebraska to a national title in 1996.
The 2017 USBC Team USA Trials will determine the final 12 spots on 2017 Junior Team USA, which will consist of 12 boys and 12 girls. The top four boys and top four girls at the 2017 Team USA Trials, based on ranking points, will earn automatic spots, while two additional boys and two additional girls from either the 2017 Team USA Trials or 2016 Junior Gold Championships, will be selected by the National Selection Committee.
Six boys and six girls earned spots on 2017 Junior Team USA through qualifying at the 2016 Junior Gold Championships, which were held in July in Indianapolis.
To learn more about Junior Team USA, go to
BOWL.com/JuniorTeamUSA
.