Cambridge Credit Counseling joins USBC Member Rewards program
June 27, 2017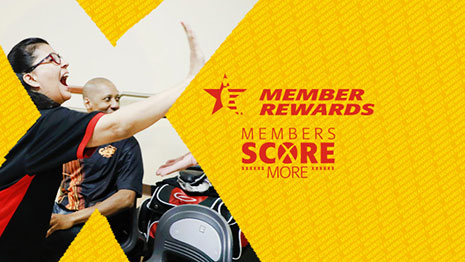 ARLINGTON, Texas -
Cambridge Credit Counseling has joined the United States Bowling Congress
Member Rewards
program to offer USBC members ways to manage their credit card debt and student loan debt, plus many additional financial counseling services.
USBC members are eligible to receive discounts on Cambridge's services, including Debt Management Plans and student loan counseling, in an effort to help bowlers decrease their debt payments and become debt-free much faster than they could on their own.
"Much like getting a coach to help you improve in bowling, Cambridge can coach those who feel they are struggling to pay off student loans or credit card bills," said Cambridge President and CEO Christopher Viale. "We've got an amazing team of certified counselors who can offer assistance to USBC members for many of the financial issues they may be having, like credit card debt and student loan issues. Bowling is a big part of my life, so it's a great feeling to know that we'll be helping other bowlers improve their lives financially."
Cambridge is a non-profit agency that has been providing financial education and debt management services to consumers nationwide for over 20 years. In that time, they've expanded their menu of services to include student loan counseling, bankruptcy counseling, foreclosure intervention, and reverse mortgage counseling. Cambridge maintains an A+ rating with the Better Business Bureau, and they are rated 5 out of 5 stars on ConsumerAffairs.com, which is based solely on customer ratings.
Visit
www.cambridge-credit.org
for additional information.
"Cambridge offers services that could benefit a wide range of USBC members, an attribute we seek when evaluating potential companies for our Member Rewards program," said Tramon Thomas, Managing Director of Marketing and Affinity Partnerships. "We encourage USBC members to look at Cambridge and our other Member Rewards partners to learn how they can save on everyday goods and services."
Among its several offers for USBC members, Cambridge will provide a 20 percent discount on Debt Management Plan services.