Can Kulick make history again?
January 05, 2011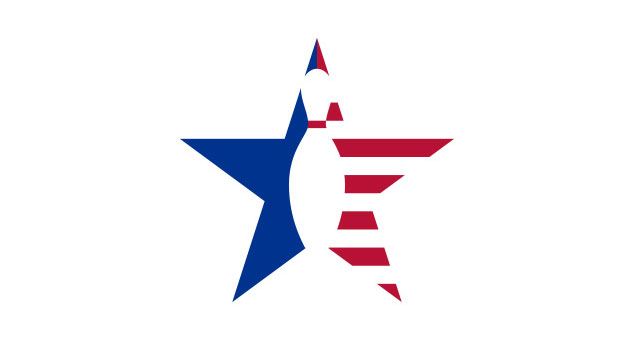 On Jan. 17, Kelly Kulick will begin defense of the most prestigious title a woman bowler has ever won.
Defeating an otherwise all-male field of 63 Professional Bowlers Assn. champions to win the 2010 PBA Tournament of Champions was one of the most extraordinary achievements in women's sports history.
But now the question is: Can the first woman ever to bowl in the T of C win it again?
When Kulick returns to Red Rock Lanes in Las Vegas this time, the stakes will be enormous and the pressure more intense than any she has ever faced.
This time, a victory is worth $250,000, the richest first prize in the richest event in PBA Tour history.
This time, she'll have to outlast a larger and more diverse field of nearly 200 PBA title winners.
This time, the finals will air live in high-definition on ABC-TV (on Saturday, Jan. 22 at 2:30 p.m. Eastern), marking the PBA's return to ABC for the first time in 14 years.
Adding to the anticipation is the fact that Kulick isn't sure if she's ready.
"I've thought about the TOC a lot," the 33-year-old right-hander said during a holiday-season charity exhibition in Chicago. "It's our biggest prize fund ($1 million). But I really don't feel like I'm ready for it. I didn't feel ready for this (charity exhibition) and it's a recreational event.
"I'm trying to do the best I can with the time that's allotted to me, but I'm definitely looking forward to the future."
Between August 2009 and July 2010, Kulick had the most successful 12 months in women's bowling history. Not only did she win the TOC for a PBA Tour major championship (and a two-year exemption to continue bowling on the Lumber Liquidators PBA Tour through the 2011-12 season), but she also won all three women's major titles contested: the PBA Women's World Championship, USBC Queens and U.S. Women's Open. While she relished the attention she was able to bring to women's bowling, she also suffered the consequences.
"Winning the TOC has called for a lot of sacrifices in several areas, and my bowling is one of them," she said. "I'm going into Las Vegas and the TOC with a lot of eyes on my back — again — and probably some greater expectations. All I can do is my best, but I really wish I was better prepared than I am.
"Then again, I bowled pretty well in the PBA World Series of Bowling (in October), and I didn't feel like I was prepared then, either."
During the World Series, Kulick finished 80th among 252 players in the Brunswick Pro Bowling Cheetah Championship, 84th in the Pepsi Viper Championship, 73rd in the Chameleon Championship, 35th in the Scorpion Championship and 15th in the GEICO Shark Championship. For the combined 60-game qualifying stage of the PBA World Championship, she finished 34th.
The World Series was Kulick's first 2010-11 appearance as a PBA Tour exempt player, but it wasn't the first time she has bowled against the men. She also was the first woman ever to win a PBA Tour exemption back in 2006, but her 2006-07 experience as a full-time PBA Tour competitor wasn't what she hoped, and she wasn't able to earn enough points to retain the exemption. What she did in the aftermath was diagnose her weaknesses, practice harder, get in better physical condition and try again.
That's why "it kinda surprises me that I don't have the confidence in myself that someone like Bill (O'Neill) has," she said of the PBA World Championship's leading qualifier. "You can watch him swing the ball and see how confident he is. I still don't feel that way, even though I've had the most successful year I've ever had. I feel like I'm still working at it. I made an adjustment in my grip and it's still not perfect.
"I'm supposed to be the best woman bowler in the world, and right now I'm not feeling all that confident. I don't know if that's good or bad."
Whether or not Kulick is able to pull off another miracle, her "can do" spirit has spread among some other women bowlers who aspire to duplicate her feat. Also entered in the Tournament of Champions are Diandra Asbaty, Chicago; Missy Bellinder, Lake Forest, Calif.; Carolyn Dorin-Ballard, Keller, Texas; Liz Johnson, Cheektowaga, N.Y., and Adrienne Miller, Albuquerque, N.M. — all of whom have won either a PBA Regional or PBA Women's Series title to earn their spots in the 2011 event.
2011 PBA TOURNAMENT OF CHAMPIONS SCHEDULE
Red Rock Lanes, Las Vegas, Nev., Jan. 15-22 (all times Pacific)
Saturday, Jan. 15
9 and 11:30 a.m. and 2 p.m. – Pro-Am squads
4:30 p.m. – Autograph sessions
6:30 p.m. – Champions field practice
Sunday, Jan. 16
9 a.m. – Elite field practice
1 p.m. – Champions field, 7 qualifying games
Monday, Jan. 17
8 a.m. – Champions field, 7 qualifying games
(Top 50% after 14 games advance to Elite field)
4 p.m. – Squad A, 5 qualifying games
7 p.m. – Squad B, 5 qualifying games
Tuesday, Jan. 18
8 a.m. – Squad B, 5 qualifying games
11 a.m. – Squad A, 5 qualifying games
4 p.m. – Squad B, 5 qualifying games
7 p.m. – Squad A, 5 qualifying games
Wednesday, Jan. 19
8 a.m. – Squad A, 5 qualifying games
11 a.m. – Squad B, 5 qualifying games
(Top 54, based on 216 entries, after 20 games advance to Cashers Round)
5 p.m. – Cashers Round 1, 8 qualifying games
Thursday, Jan. 20
10 a.m. – Cashers Round 2, 8 qualifying games
(Top 24 after 36 games advance to round robin match play)
5 p.m. – Top 24, 8 match play games
Friday, Jan. 21
11 a.m. – Top 24, 8 match play games
5 p.m. – Top 24, 8 match play games
(Top 4 after 60 games advance to stepladder finals)
Saturday, Jan. 22
11:30 a.m. – Top 4, live stepladder finals, ABC-TV
7 p.m. – PBA Hall of Fame dinner