Champions Crowned in USBC Junior Gold
July 24, 2014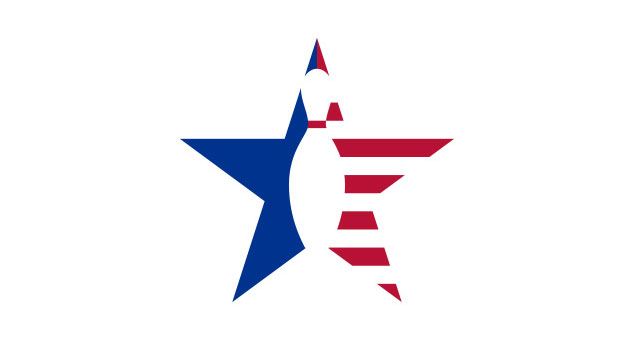 National champions were crowned in six divisions last Friday at the 2014 Junior Gold Championships presented by Ebonite, Columbia 300, Track and Hammer at AMF Airport in Cheektowaga, N.Y.
Tylor Greene of Davison, Mich., and Breanna Clemmer of Clover, S.C., claimed the 20-and-under titles, while Adam Zimmerman of Deer Park, N.Y., and Ashley Channell of Morris Chapel, Tenn., won the 15-and-under division.
In the new 12-and-under division, Anthony Neuer of Lewisburg, Pa., and Madison Bailey of Rocklin, Calif., earned victories.
A record field of 2,479 USBC youth members from across the country took part in the event, which awarded more than $200,000 in scholarships.
Greene, 20, entered match play as the top seed and went undefeated in the double-elimination match-play bracket. He took down defending champion Wesley Low of Palmdale, Calif., 443-388, in the two-game title match.
Two years after winning the U15 division, Clemmer, 16, found her way to the U20 title by defeating Rachael Albright of Genoa, Ohio, 387-353, in the title match.
The top two players in the U20 boys and girls divisions after 25 games of qualifying who were age eligible earned automatic spots on Junior Team USA in 2015. Those spots went to Michael Preston of Oswego, Ill.; Low; Melanie Hannon of Cheektowaga; and Chenoa Rhoades of Lafayette, Ind.
In addition, the players who advanced to the U20 championship match and were age eligible also earned automatic spots on Junior Team USA. The only player eligible was Clemmer. Since Low had already earned a spot and because Greene and Albright were not age eligible to earn spots, three additional selections went to the National Selection Committee.
The selections to Junior Team USA were Kamron Doyle of Brentwood, Tenn.; Kyle Sherman of O'Fallon, Mo.; Michael Coffey of Melbourne, Fla.; Michael Tang of San Francisco; Stephanie Schwartz of Racine, Wis.; Julia Bond of Aurora, Ill.; and Katelyn Simpson of Emmett, Idaho.
In the U15 boys final, Zimmerman, 15, entered the championship round with one loss and needing to defeat Michael Schoerner of Plymouth, Wis., twice to take the title. Zimmerman did just that, 377-350 and 387-274, to claim the victory.
Channell, 14, made it into the U15 girls championship match for the second consecutive year, and this time claimed victory by defeating Brogan Zengel of Centerville, Ohio, 365-273.
Four U15 bowlers who were age eligible earned spots to compete in the Tournament of the Americas in 2015, and to join the Junior Team USA development program. Those players were Cortez Schenck of Phoenix, Schoerner, Channell and Zengel.
In the one-game U12 boys championship match, Neuer, 12, defeated Alexander Horton, 169-131, to earn the victory.
Bailey, 12, entered as the top seed and rolled through match play, eventually defeating Sarah Sanes of Murfreesboro, Tenn., 151-135, in the U12 girls' title match.
For more information on the North Pointe Junior Gold Championships, visit
Bowl.com/JuniorGold.
Bowlers Journal International will have a special feature on the tournament in the September issue of the magazine.