Champions Determined at 2015 Junior Gold Championships
July 18, 2015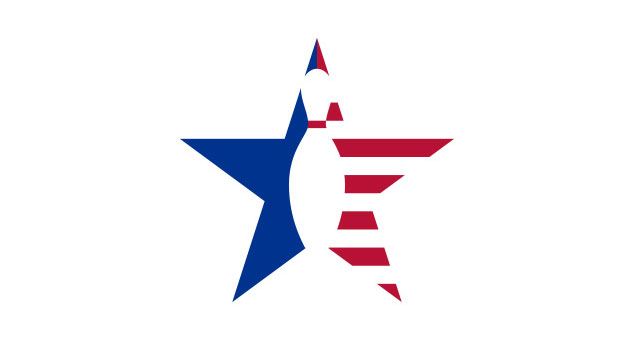 A record week at the 2015 Junior Gold Championships presented by Storm, Roto Grip and Master concluded as champions were crowned at Stardust Bowl on Friday.
The 20-and-under titles went to Sierra Kanemoto of Dayton, Ohio, and Zachary Doty of Nassau, New York, while Danielle Jedlicki of Murfreesboro, Tennessee, and Tom Hankey of Great Barrington, Massachusetts, captured the 15-and-under division crowns.
In the 12-and-under division, Amanda Naujokas of Lake Ronkonkoma, New York, and Spencer Robarge of Springfield, Missouri, took home national titles.
The finals in each division were taped for broadcast on CBS Sports Network and will air in August. The U12 finals will air Aug. 4, the U15 finals will air Aug. 11 and the U20 finals will air Aug. 18. All shows begin at 10 p.m. Eastern.
A record 3,191 bowlers traveled to DuPage County, Illinois, to compete for part of the $275,000 in total scholarships. The tournament's previous participation record took place in 2014, when 2,479 competitors made their way to Buffalo, New York.
Competitors participated in three rounds of qualifying before the field eventually was narrowed down to the top 16 players in the U15 and U20 divisions and top eight in U12 for the double-elimination match-play bracket. Each round featured two-game matches with total pinfall determining the winner.
The girls U20 final saw a back-and-forth contest between Kanemoto and defending U20 champion Breanna Clemmer of Clover, South Carolina, as both rebounded from slow starts to finish strong. Kanemoto, who bowls collegiately at Wichita State, finished with a 232 game to earn the title with a 401-385 win.
"My collegiate teammates were making funny faces and really helped me calm down," said Kanemoto, a 19-year-old right-hander. "This week was unbelievable. No words can describe it. It hasn't even hit me yet."
Doty took the early lead in the boys U20 championship match against Brandon Biondo of Carpentersville, Illinois, and held off a late rally down the stretch to capture the title in his final Junior Gold appearance, 416-388.
"I was just trying to fill frames and trying to make every shot close to give it a chance to strike or leave something makeable," said Doty, a 20-year-old right-hander who competes collegiately at Morehead State. "This is crazy. It doesn't seem real. I came into this year just hoping to make the second cut, maybe match play. It's unbelievable."
Six boys and six girls also earned spots on Junior Team USA through their performances at Junior Gold this week.
Michael Tang of San Francisco, Kamron Doyle of Brentwood, Tennessee, Cortez Schenck of Phoenix and Thomas Peters of Belleville, Illinois, made the boys team after posting the top age-eligible scores through 24 games of qualifying. Qualifying leader Dallas Leong of Las Vegas was ineligible for a spot due to age requirements.
Biondo also made Junior Team USA for making the championship match, and the final spot went to Chad Mee of Hamburg, New York, who was the next highest age-eligible qualifier. Doty was ineligible for a spot due to age requirements.
For the girls, Clemmer, Hollyann Johansen of Wichita, Kansas, Sydney Brummett of Fort Wayne, Indiana, Julia Bond of Aurora, Illinois, and Jordan Richard of Tecumseh, Michigan, each earned spots through qualifying.
Kanemoto also earned the chance to represent Junior Team USA by making it to the girls U20 title match.
In the girls U15 title round, Jedlicki felt some nerves after starting with three opens in the first five frames, but bounced back with four consecutive strikes to nearly draw even with Emily Schrader of Orland Park, Illinois, after the first game. She took over the lead early in the second game and was able to hold on for the win, 343-334.
"I was nervous to start," said Jedlicki, a 14-year-old right-hander. "Winning this title means a lot."
The boys U15 title tilt saw a key ball change by Hankey lead to him finishing with the final seven strikes for a 259 game and 445-387 victory over Jorge Rodriguez of Yauco, Puerto Rico.
"During match play I had a pretty good look with one ball, but I didn't have a great look with it on the TV pair," said Hankey, a 15-year-old right-hander. "I decided to use a ball with a little more surface and strong drilling to create a little more response down lane. This is the best I've ever bowled in my life. This is one of the hardest tournaments for a junior bowler to win, and to come out on top means the world to me."
Hankey and Jedlicki also earned spots on the U15 Developmental Team along with Jonathan Cummins of Independence, Kentucky, and Katherine Corbin of Romney, West Virginia.
Naujokas nearly put together a flawless performance during her two games as she only had one open in the girls U12 championship round as she bested Aliyah Alleyne of Mooresville, North Carolina, 383-324.
"I just tried keeping my feet slow and tried to stay calm," said Naujokas, a 12-year-old right-hander. "This title means a lot because I've worked really hard on my game in the last two months, so it definitely paid off."
Robarge struggled early on the left lane in the boys U12 finals against Cameron Hurwitz of Rochester, New York, but a ball change on that lane in the ninth frame helped control his reaction and led to a 211 final game on his way to a 390-332 victory.
"I wasn't able to really throw a good shot on the left lane," said Robarge, a 12-year-old two-hander who attacks the lanes from the left side. "So I switched to something that would blend it out. If you don't make quality shots and make your spares, it's tough to get to this stage at this tournament. This win feels really good."
For more information on the Junior Gold Championships, visit BOWL.com/JuniorGold.