Clemmer leads after first day at 2022 PWBA Rockford Open
May 13, 2022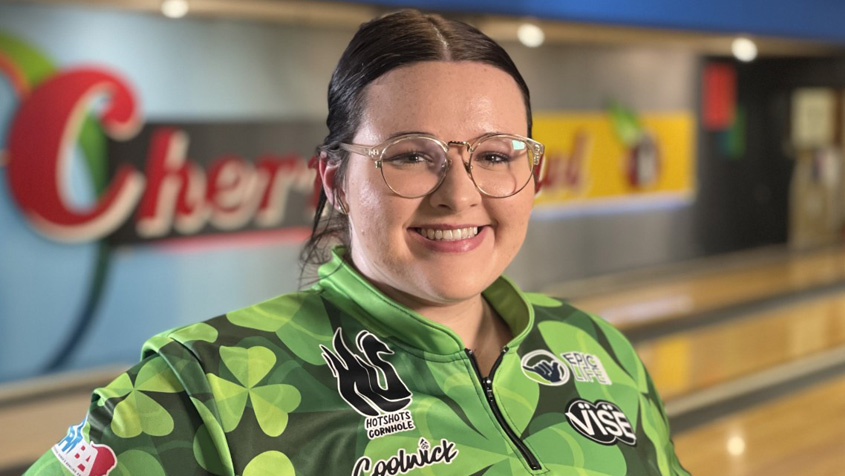 Qualifying: Rd. 1 | Rd. 2

ROCKFORD, Ill.
- Through two full rounds of competition at the 2022
Professional Women's Bowling Association
Rockford Open on Friday, Breanna Clemmer of Clover, South Carolina, was dominant to claim the lead at The Cherry Bowl.
The second-year professional rolled the tour's first 300 game of the season during Friday's opening six-game block and finished Round 1 with a 1,489 total. While her pace slightly slowed in Round 2, she added 1,336 in the final six games for a 2,825 total, a 235.42 average.
Liz Kuhlkin of Schenectady, New York, is second with a 2,714 total, and Jordan Richard of Maumee, Ohio, is third with 2,705.
Germany's Birgit Noreiks and Brandi Kordelewski of Belleville, Illinois, round out the top five with 2,675 and 2,673, respectively.
The 80-player field was cut to the top 27 players after Friday's second round, with Shannon Pluhowsky of Dayton, Ohio, and Liz Johnson of Niagara Falls, New York, tying for the final two spots with a 2,510 total, an average of 209.17.
Saturday's third round will consist of an additional six games starting at 11 a.m. Eastern, with the top 12 returning to the lanes for one more six-game round to complete qualifying. The top five players, based on total pinfall for 24 games, will advance to the stepladder finals.
The stepladder will be Sunday at 6 p.m. Eastern and broadcast live on CBS Sports Network. The champion will earn $20,000.