Coffey, Smith Named Collegiate MVPs for 2015-2016 Season
April 21, 2016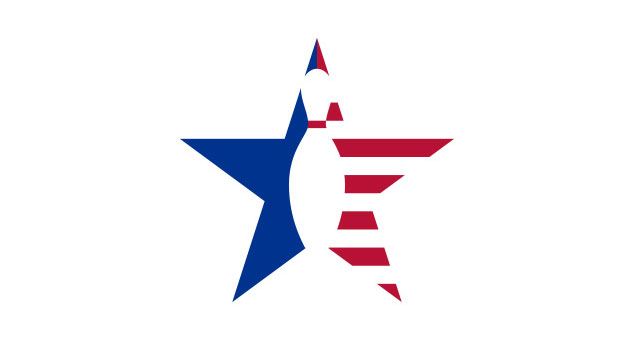 Aaron Smith
USBC Communications
WICHITA, Kan. – Lindenwood sophomore, Michael Coffey, and Grand View junior, Brittany Smith, were recognized as Most Valuable Players for the 2015-2016 collegiate bowling season by the National Collegiate Bowling Coaches Association.
Coffey and Smith were honored Wednesday at the Night of Champions banquet. The banquet brings together the 32 teams that advanced to the Intercollegiate Team Championships, which starts Thursday at Northrock Lanes.
The International Bowling Media Association also honored Coffey and Smith as their collegiate players of the year.
Coffey, the 2014-2015 NCBCA Rookie of the Year and the 2014 Boys' Teen Masters champion, averaged 217.9 this season, ranking second in the nation. He collected three individual wins, four runner-up finishes and nine top-five performances to become the first competitor from Lindenwood to win the award.
Joining Coffey as first-team All-Americans were Darren Tang of San Jose State, A.J. Chapman of Wichita State, Michael Davidson of Calumet and Nick Kruml of Wisconsin-Whitewater.
Smith, the 2013-2014 NCBCA Rookie of the Year, led the nation with a 209.4 average. She posted three wins and six top-five finishes to become the first Viking to earn the honor.
Also earning first-team All-America honors were Daria Kovalova and Sydney Brummett of Wichita State, Verity Crawley of Webber International and Rachael Albright of Ursuline.
NCBCA Rookie of the Year honors went to Nick Devlin of Arizona State and Emily Notebaert of Corning CC. Calumet's Mike Kubacki was named men's coach of the year, and Jeff Fleck of Wright State was selected women's coach of the year.
For more information on USBC Collegiate, visit BOWL.com/Collegiate.
NATIONAL COLLEGIATE BOWLING COACHES ASSOCIATION
2015-2016 ALL-AMERICA TEAMS
MEN
First team
Michael Coffey, Lindenwood; Darren Tang, San Jose State; AJ Chapman, Wichita State; Michael Davidson, Calumet; Nick Kruml, Wisconsin-Whitewater
Second team
Ramon Hilferink, Webber International; Kyle Sherman, Lindenwood; Zack Hattori, San Jose State; Nick Devlin, Arizona State; Kyle Cook, Urbana
Honorable mention
Kyler McDonald, Ohio State; Justin Carl, Schenectady CCC; Ryan Zagar, Robert Morris-Illinois; Zach Woelfel, Wisconsin-Whitewater; Zach Doty, Morehead State
Most Valuable Player - Michael Coffey, Lindenwood
Rookie of the Year - Nick Devlin, Arizona State
Kerm Helmer Coach of the Year - Mike Kubacki, Calumet
WOMEN
First team
Brittany Smith, Grand View; Daria Kovalova, Wichita State; Sydney Brummett, Wichita State; Verity Crawley, Webber International; Rachael Albright, Ursuline
Second team
Katelyn Simpson, Pikeville; Katie Maher, St. Ambrose; Destiny Harper, Emmanuel; Emily Eckhoff, Hastings; Emily Notebaert, Corning CC
Honorable mention
Hollyann Johansen, Wichita State; Kristie Lopez, Wichita State; Jessica Wolfe, Wright State; Laura Plazas, Wichita State; Colleen Hines, Wright State
Most Valuable Player - Brittany Smith, Grand View
Rookie of the Year - Emily Notebaert, Corning CC
Kerm Helmer Coach of the Year - Jeff Fleck, Wright State
Gordon Teigen Meritorious Service Award – Shawn Wochner, Club Championships/Leatherneck Classic
INTERNATIONAL BOWLING MEDIA ASSOCIATION
2015-2016 COLLEGIATE PLAYERS OF THE YEAR
Male – Michael Coffey, Lindenwood
Female – Brittany Smith, Grand View
Male runners-up – AJ Chapman, Wichita State; Michael Davidson, Calumet; Nick Kruml, Wisconsin-Whitewater; Darren Tang, San Jose State; Ryan Zagar, Robert Morris-Illinois
Male honorable mention – Nick Devlin, Arizona State; Kyle Sherman, Lindenwood
Female runners-up – Rachael Albright, Ursuline; Sydney Brummett, Wichita State; Daria Kovalova, Wichita State; Thashaina Seraus, Maryland Eastern Shore
Female honorable mention – Kristie Lopez, Wichita State; Katie Maher, St. Ambrose; Stephanie Schwartz, Stephen F. Austin