Collegiate Bowler A.J. Johnson Earns Top Spot for USBC Masters Finals on ESPN
February 07, 2015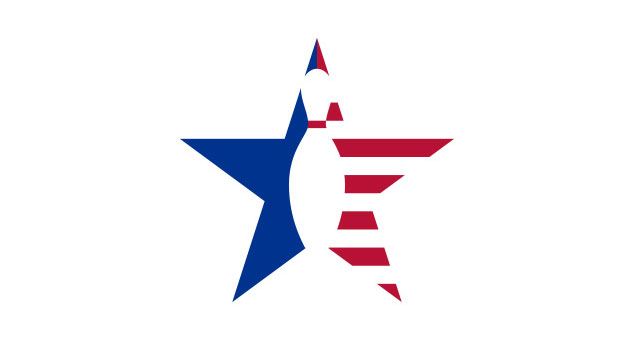 By Lucas Wiseman, USBC Communications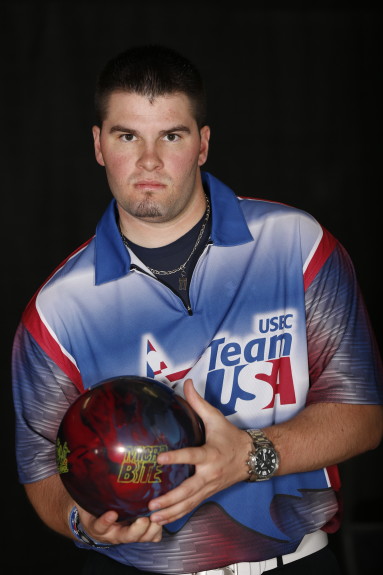 A.J. Johnson
Collegiate bowler AJ Johnson of Oswego, Illinois, went undefeated in the double-elimination match-play bracket to earn the top seed for Sunday's televised finals of the 2015 United States Bowling Congress Masters.
The two-time Team USA member defeated Australia's Jason Belmonte, 665-664, in a three-game match to determine the top seed for the stepladder finals, which will air at 1 p.m. Eastern live on ESPN.
Johnson, who is in his senior year at McKendree, was college bowling's most valuable player last season. He survived six matches this week without a loss at The Ashwaubenon Bowling Alley to claim the top seed.
"This is unreal because I grew up watching this tournament every year on TV and kept saying that I'd be there one day," said Johnson, who is looking to become the first amateur bowler since 2002 to win the Masters. "To be here and not only be the No. 1 seed but just make it to the finals is absolutely unreal."
Belmonte, who recently earned his second consecutive Chris Schenkel PBA Player of the Year crown, will look to make history from the No. 2 seed as he will try to become the first player in the 64-year history of the Masters to win the tournament three consecutive years.
"I'm very ecstatic to be able to have the opportunity to win this tournament three times in a row," said Belmonte, who won five matches before dropping the top-seed match to Johnson. "I've won as the top seed and as the No. 5 seed, so I'm OK if I have to go through all the other numbers to win."
Rounding out the TV finals will be Mike DeVaney of Winchester, California, PBA Hall of Famer Pete Weber of St. Ann, Missouri, and Martin Larsen, Sweden.
DeVaney won the four-player final elimination match with a 632 series to earn the No. 3 seed for the finals. Weber was second with 611 to take the fourth seed, and Larsen was third with 610 to take the No. 5 seed. Canada's Francois Lavoie shot 580 and was eliminated.
Weber survived the elimination bracket to give himself a chance for his first career Masters title. Weber, who has 37 career PBA titles including 10 majors, would win the PBA's Grand Slam with a victory this week and become just the third player in history to accomplish the feat, joining Mike Aulby and Norm Duke.
The Grand Slam is made up of the four majors on the PBA Tour - the USBC Masters, PBA Tournament of Champions, U.S. Open and the PBA National/World Championship.
The Masters, which features a first-place prize of $50,000, is a major event on the PBA Tour and is part of the World Tenpin Bowling Association World Bowling Tour.
2015 USBC MASTERS
At The Ashwaubenon Bowling Alley, Green Bay, Wisconsin
Saturday's Results
MATCH PLAY
Double elimination, three-game matches decided by total pinfall
ROUND 3 WINNERS BRACKET
(Winners remain in winners bracket. Losers move to elimination bracket.)
(49) Francois Lavoie, Wichita, Kan., def. (1) Pete Weber, St. Ann, Mo., 684-642
(8) Matt Gasn, Laurel, Md., def. (24) Zeke Bayt, Henderson, Nev., 665-565
(12) A.J. Johnson, Oswego, Ill., def. (5) Andrew Anderson, Holly, Mich., 637-635
(45) Martin Larsen, Sweden, def. (61) Dan MacLelland, Saginaw, Mich., 665-626
(3) Chad Roberts, Reynoldsburg, Ohio, def. (19) Matthew O'Grady, Matawan, N.J., 678-612
(59) Mike DeVaney, Winchester, Calif., def. (11) Austin Boulds, Creal Springs, Ill., 642-568
(10) Jason Belmonte, Australia, def. (26) Tom Baker, King, N.C., 704-620
(15) Anthony Lavery-Spahr, Pasadena, Texas, def. (31) Dave Wodka, Henderson, Nev., 594-585
ROUND 4 ELIMINATION BRACKET
(Losers eliminated, earn $2,500)
Anderson def. (32) Bryon Smith, Roseburg, Ore., 652-614
(30) Josh Blanchard, Gilbert, Ariz., def. MacLelland, 674-507
Weber def. (4) John Szczerbinski, North Tonawanda, N.Y., 649-628
(52) Dom Barrett, England def. Bayt, 685-630
Wodka def. (56) Rob Edwards, Vancouver, Wash., 630-586
(25) Brad Angelo, Lockport, N.Y., def. Baker, 695-690
(44) Chad Nelson, Owatonna, Minn., def. Boulds, 661-609
O'Grady def. (28) Robert Smith, Moorpark, Calif., 723-657
ROUND 4 WINNERS BRACKET
Lavoie def. Gasn, 690-531
Johnson def. Larsen, 683-652
DeVaney def. Roberts, 733-696
Belmonte def. Lavery-Spahr, 681-555
ROUND 5 ELIMINATION BRACKET
(Losers eliminated, earn $3,000)
Anderson def. Blanchard, 623-619
Weber def. Barrett, 695-679
Angelo def. Wodka, 647-559
Nelson def. O'Grady, 631-613
ROUND 5 WINNERS BRACKET
Johnson def. Lavoie, 669-627
Belmonte def. DeVaney, 602-594
ROUND 6 ELIMINATION BRACKET
(Losers eliminated, earn $3,500)
Anderson def. Lavery-Spahr, 613-582
Weber def. Roberts, 763-619
Larsen def. Angelo, 663-658
Nelson def. Gasn, 618-590
ROUND 6 WINNERS BRACKET
(Winner earns No. 1 seed for Sunday's ESPN finals; loser is No. 2 seed)
Johnson def. Belmonte, 665-664
ROUND 7 ELIMINATION BRACKET
(Losers eliminated, earn $4,500)
Weber def. Anderson, 645-580
Larsen def. Nelson, 631-582
ROUND 8 ELIMINATION BRACKET
(Three highest scores advance to ESPN finals, high score is No. 3 seed, second high is No. 4, third high is No. 5, lowest score is eliminated, earns $6,000)
DeVaney 632, Weber 611, Larsen 610, Lavoie 580