Collegiate singles champions crowned
April 20, 2013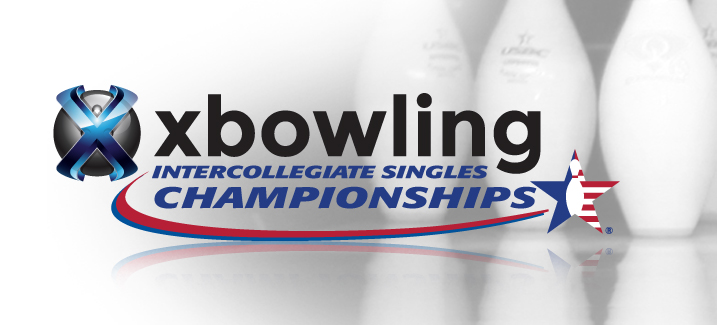 LINCOLN, Neb. -
Saginaw Valley State's Aaron Lorincz and Nebraska's Kristina Mickelson took individual national titles Saturday at the 2013 xbowling
Intercollegiate Singles Championships
.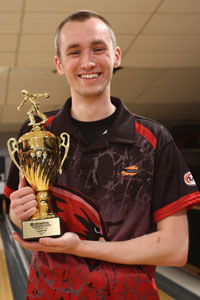 The semifinals and finals will be televised on CBS Sports Network with the women's show airing May 3 at 10 p.m. Eastern and the men's show airing May 10 at 10 p.m. Eastern.
Lorincz defeated Urbana's Brock Finch, 245-222, to win the men's title, while Mickelson took down Wichita State's Tannya Roumimper, 289-233, at Sun Valley Lanes.
In the two games he bowled on television, Lorincz threw 20 of 24 strikes en route to the title. He threw 10 strikes in the win over Finch and also had 10 strikes, including the first eight, in a 278-153 semifinal win over Lindenwood's Ronnie Fujita.
"This win is for all the guys back in Saginaw, and it's hard to put into words what it means to take this trophy back to them," Lorincz said. "My goal was just to put the ball in the pocket and hopefully make the pins scatter. Brock had a great line, so I knew that I would have to stick with him somehow."
Finch advanced to the championship match with a 248-213 semifinal win over Mike Conn of Morehead State. He trailed by 31 pins halfway through the title match against Lorincz and mounted a late comeback but ran out of frames.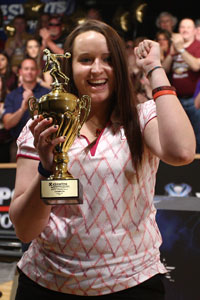 In the women's title match, Mickelson started with the first 10 strikes before leaving a 10 pin to end her bid at perfection.
"I switched balls between matches and it had a better roll to it and luckily it worked out," said Mickelson, a senior who helped lead Nebraska to the NCAA Women's Bowling Championship title last week. "To cap off my Husker career with another title is magical. And to be able to call myself a national champion against the best college bowlers in the world is really special."
In the semifinals, Mickelson pulled away in the back half of the game to defeat Wichita State's Jazreel Tan, 192-165. Roumimper advanced to the title match by defeating Wichita State teammate Daria Kovalova, 243-223.
For more information on the xbowling Intercollegiate Singles Championships, visit
BOWL.com/ISC
.
xbowling is the title sponsor of the collegiate national championships. xbowling is a first-of-its-kind bowling app that empowers bowlers to connect and compete using their smart phone or tablet devices while bowling within xbowling enabled centers locally, across the country and around the world.  The xbowling platform allows bowlers to enter challenges, view live scoring, and compete remotely while bowling.
2013 XBOWLING INTERCOLLEGIATE SINGLES CHAMPIONSHIPS
Saturday's results
(At Sun Valley Lanes, Lincoln, Neb.)

MEN

Semifinals
Aaron Lorincz, Saginaw Valley State def. Ronnie Fujita, Lindenwood, 278-153
Brock Finch, Urbana def. Mike Conn, Morehead State, 248-213
Final
Lorincz def. Finch, 245-222
WOMEN

Semifinals
Tannya Roumimper, Wichita State def. Daria Kovalova, Wichita State, 243-223
Kristina Mickelson, Nebraska def. Jazreel Tan, Wichita State, 192-165
Final
Mickelson def. Roumimper, 289-233