Collegiate Ticker - Sept. 21, 2022
September 21, 2022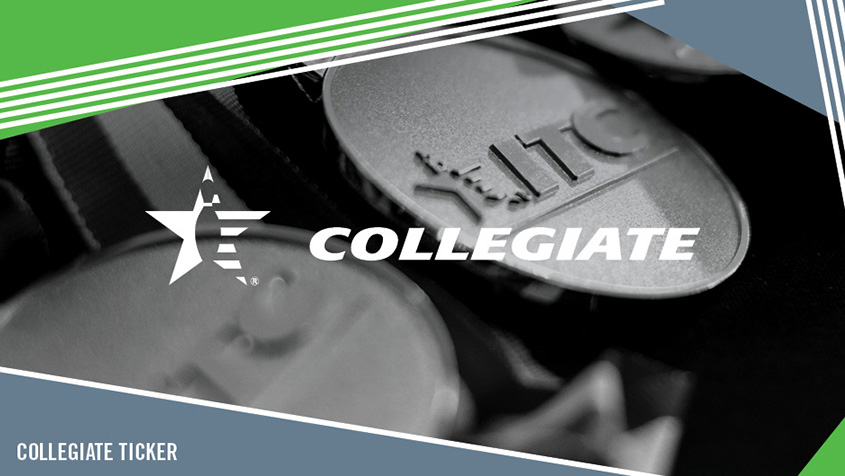 The 2022-2023 United States Bowling Congress Collegiate season officially got underway last weekend in Columbus, Ohio, with the Muskingum men and Campbellsville women recording victories at the Welcome Back Tournament.
The event featured eight varsity programs in the men's division and seven varsity teams on the women's side. All teams competed in nine traditional games, with total pinfall determining the champion.
In the men's division, Muskingum started its trek toward the top spot after posting a 1,215 score in Game 2. The Fighting Muskies finished with six games over 1,000 on the way to a 286-pin victory with a 9,391 total (208.68 team average).
Midway finished in second place with a 9,105 total, and Campbellsville took third with 8,668.
In the individual standings, Campbellsville's Andrew McWhorter kicked off his season with a 279 game and rolled to the top spot, finishing with a 2,020 total for nine games (224.44 average).
Muskingum's Ethan McDonald was second with 1,981, and Midway's Caleb Marshall claimed third with 1,927. Muskingum's Evan Thro (1,924) and Kenny Haslip (1,861) rounded out the top five.
Midway's Zackery Halstead rolled the first perfect game of the 2022-2023 season, connecting for 12 consecutive strikes during Game 8.
On the women's side, things got interesting for Campbellsville on the way to the win, but the Lady Tigers were able to hold the top spot in the standings by 22 pins with a total of 8,315.
Campbellsville opened up a 157-pin lead after posting the highest team game in the women's division, 1,037, which came during Game 8, but Midway nearly was able to make up the difference as Campbellsville struggled in the final game. Midway posted 941 in Game 9 to finish in second with 8,293.
Muskingum finished third in the women's division with 8,076.
Midway's Taylor Petrey finished the Welcome Home Tournament with seven consecutive games of 200 or higher to easily claim top honors in the women's individual standings with a total of 1,873 (208.11 average).
Campbellsville's Shelbi Morris was second with 1,797, and she was joined in the top five by Notre Dame-Ohio's Sarah Benedict (1,748), Muskingum's Kaylee Hauck (1,746) and Midway's Afton Lords (1,740).
For the full schedule of collegiate events, results and more, visit
BOWL.com/Collegiate
and
CollegeBowling.Bowl.com
.