Columbia 300: Freeze Solid
July 04, 2012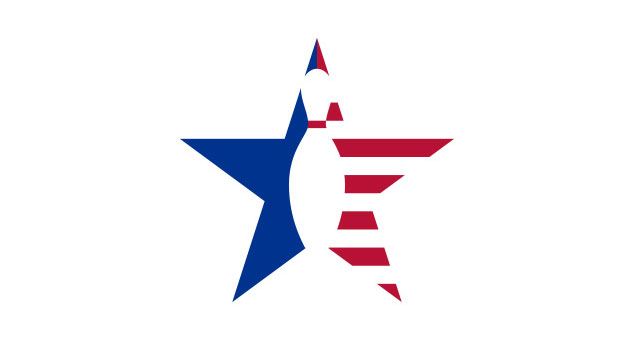 46 Hook 16 Length 15 Breakpoint Shape
Manufacturer's Intent: "New Era Solid provides a wider footprint on the lane than previous Freeze coverstocks for more overall reaction," according to the Columbia 300 website. "The Modified Messenger core is one of the most successful cores in history."
Core Design: The Messenger core allows the Freeze Solid to maintain the same roll characteristics as earlier versions. The modified Messenger core supplies a 2.56 RG level with a strong .047 differential. We saw nearly 5 inches of track flare with our 3- and 4-inch pin distance layouts with small lower quadrant weight holes. This is a rather powerful symmetric core at this price point.
Coverstock: Columbia 300 surrounds the Messenger core with the New Era reactive solid coverstock. This edition is factory finished at 2000 grit and polished. Colors are a vibrant mix of black, purple and yellow. The New Era cover formula has limited traction in oil, yet responds quickly when encountering friction areas on the lane. All versions in the Freeze line have low Ra levels, which contribute to the overall length rating.
Test Results: Most balls with conservative core designs and coverstock formulas are destined for use on light to light-medium oil volumes. The Freeze line extends usability for many bowlers to medium oil volumes due to the higher core differential rating of .047. This allows for added track flare potential, which increases overall hook and the ability to traverse through oil carrydown. The Freeze Solid, with minor surface adjustments of 1000 to 3000 grits, can handle quite a wide range of oil patterns. The Freeze lineup can create a smooth motion shape or a hard arc, contingent upon layout choice, so choose your layout wisely. The performance-to-price ratio is very good, helping make the line a staple of many arsenals.
When to Use: With the Freeze Solid's versatility, we found uses on many THS and lighter Sport patterns, as long as we stayed near friction areas on both. Players with higher rev rates could send the Freeze farther out by increasing launch angles. The quick response of the New Era coverstock lets players see a quick, strong hard arc off friction. Speed-dominant types will most likely find lower grit sanding helpful to create an earlier breakpoint with adequate traction down-lane.