Columbia 300: Mass Eruption
November 16, 2012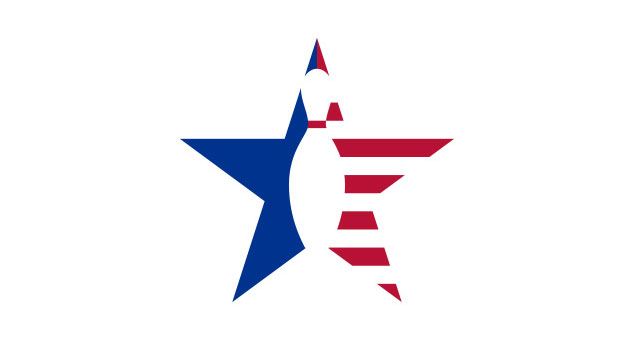 48 Hook 14.5 Length 14.5 Breakpoint Shape
Manufacturer's Intent: "This ball was designed to complement the previous two balls in the Eruption series by providing a surface and ball motion that works great on medium lane conditions and still provides hook where the bowlers want to see it," says Busgy Kelly, Columbia 300's brand manager.
Core Design: The ever-popular Resurgence symmetric core powers the Mass Eruption. This low 2.46-RG core will rev easily and smoothly the entire length of the lane. The differential is moderate at .040, which supplies us with nearly 4.5 inches of track flare. This core, with the New Era coverstock, provides a unique motion not seen with the other balls in the Eruption series.
Coverstock: The New Era hybrid coverstock is best suited for light to medium volumes for most styles. It also is used on the Freeze hybrid (July 2012). Colors are a mix of navy and baby blue hues. The factory surface is sanded with 800, 1000, 2000 and 4000 grits. Response time off friction is moderate, as is traction in oil. The Ra is moderately low, best for light to medium oil volumes.
Test Results: Having loved the New Era cover on the Freeze, we felt the Mass Eruption had a tough act to follow. But follow it did, and then some. The Mass Eruption provided us with a controlled and consistent move, and matched up great on light to medium volumes. We saw no skid/flip motions on any of our test patterns, regardless of tester rev rate, including our 450 high-speed tester. The ball is all about predictability across a wide range of lane conditions, and will work well for slower ball speed types at box finish or with a polished surface. I wouldn't be surprised to see Chris Barnes win a few titles this season with the Mass Eruption.
When to Use: Players should stay away from using the Mass Eruption on heavier or longer oil patterns with average volumes, as it may not react strongly enough when leaving the patterns. Track players, on the other hand, will find a multitude of uses with typical 4- to 5-inch pin distance drillings either above or below the fingers. Boomers looking for a coast-to-coast motion will likely find better match-ups with the other two Eruptions in Columbia's line.