Columbia 300: Oath
August 05, 2012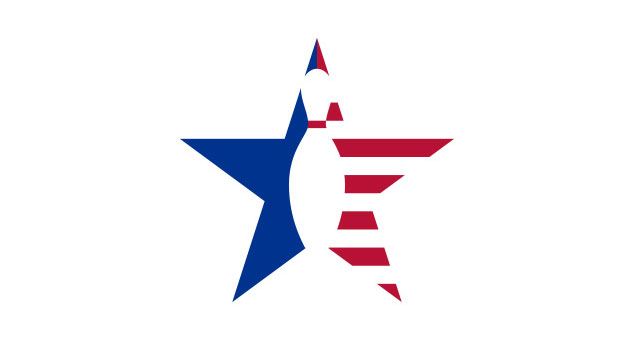 58 Hook 11 Length 15 Breakpoint Shape
Manufacturer's Intent: "Strikes and lots of them!" says Bugsy Kelly of Columbia 300. "The reaction shape of the Oath is sure to be a favorite with all styles. The Oath has a strong core and cover combination that provides ease through the front of the lane and strong midlane and backend where you like to see it most."
Core Design: Columbia 300 decided to use the Capsule symmetric core for the Oath, this time with the magnetite additive infused. The RG registers at 2.47 with a .054 differential for a typical 15-lb. weight. The shape and core numbers encourage fast, easy revving action designed to produce a controllable breakpoint shape.
Coverstock: The Oath's solid reactive Bend-It formula is one of Columbia's strongest. This cover was first used in a pearlized version for the Columbia 300 Omen (January 2012). Colors are a tri-mix of red, blue and purple. The factory finish is sanded with 50, 800, 1000 and 2000 grits, with a medium RA value. This coverstock earns an above-average score for oil traction and a moderate response off drier friction areas.
Test Results: After speaking with staffer Chris Barnes during the Summer Shootout events in Chicago, we finalized our assessment of the Oath. Since it is Columbia 300's flagship mid-level oiler, we knew it would come into play on medium-heavy to heavier oil volumes. It didn't disappoint us. The core and cover work together seamlessly for an earlier mid-lane motion with good down-lane continuation. During lane breakdown, we just chased the pattern inward and pin carry remained acceptable. The only time we needed to bag it was when the front and mid-lane oil volume dissipated to the point that we saw some friction burn. At this juncture, we simply switched to the Violent Eruption (July 2012), and continued our striking ways.
When to Use: Barnes also stated the Oath gives him three boards more down-lane hook compared to last year's Omen. He adds, "This cover is also easy to shine, which increases the entry angle on medium to medium-dry lanes. Out of the box, it's very good on medium to medium oily. In a nutshell, it is the combination of predictability in the midlane, versatility and increased entry angle that will make the Oath a key piece in my arsenal for the upcoming season."