D.J. Archer Posts Emotional 878 Series; Maldonado Dominating PBA Southwest Region
September 17, 2014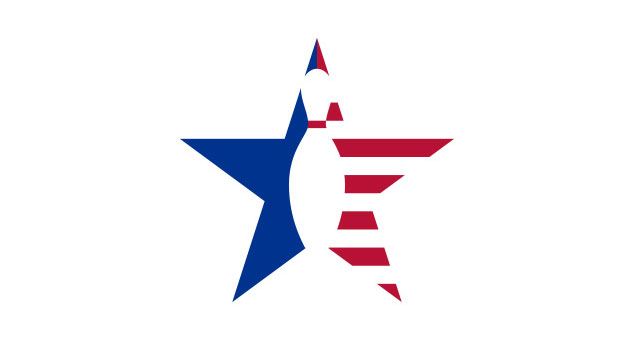 MOTHER'S PASSING INSPIRES D.J. ARCHER'S NEAR-PERFECT 878 SERIES
D.J. Archer
PBA Tour player D.J. Archer of Mineral Wells, Texas, turned an occasion of sorrow into a moment of inspiration on the day of his mother's death, bowling the highest three-game series of his life.
After learning that his mother, Sharon, 59, passed away Monday morning in Baton Rouge, La., after a lengthy battle with cardiac issues, Archer found the strength to bowl in his regularly-scheduled league that evening because, he said, that's what his mother would have wanted him to do.
What he didn't expect was that he would bowl a personal-best 878 series and nearly add his name to the bowling history books when he finished just two shots away from a 900 in the Armadilla Dollars League at Armadilla Lanes II in Houston.
"I felt like she was looking over me," said Archer, whose mother had been in a cardiac rehabilitation center in Baton Rouge for several months.
"I was dealing with a lot of emotions, but I know my mom would have wanted me to go ahead and bowl," the 12-year PBA Tour veteran continued. "She and my dad (Dan, who died when DJ was 22) were very supportive of me and really got me started in the sport when I was five years old. But my mom was the one who really pushed me in bowling."
Archer, a former collegiate star at West Texas A&M, started his series with a 300 game. He followed with a 279 which included a double before leaving a 10 pin and then striking the rest of the way. He concluded the set with a 299, leaving another 10 pin on his final shot.
"It was an incredible feeling because it felt like I could strike on every shot," Archer said. "Being around friends and getting a lot of support from everyone in the league also was a great help and kept me in a positive state of mind. It was kind of like bowling on TV."
Archer will return to competition in the GEICO PBA World Series of Bowling VI in Las Vegas in late October where he will try to improve on his PBA Tour career-high second-place finish in the 2013 Carmen Salvino Classic.
A memorial service will be held for Sharon Archer on Friday, Sept. 19 at Christian Life Fellowship, 2037 Quail Dr., Baton Rouge, LA 70808 (telephone: 225-769-6760) from 12:30 to 1:30 p.m. In lieu of flowers the family asks that donations be made to Gideon's International for placement of bibles around the world. Messages of sympathy may also be sent to DJ via email at donkbowler@yahoo.com.
PBA REGIONAL SUMMARY: MALDONADO WINS AGAIN IN McALESTER
Shawn Maldonado
Shawn Maldonado from Houston, Texas, dominated the field again to win the PBA McAlester Southwest Open Sunday at Great Balls of Fire in McAlester, Okla., topping Nathan Bohr of Wichita, Kan., by 185 pins for his third title of the 2014 season.
Maldonado, who won $2,500, opened Sunday's final five games of qualifying in seventh place. He started that block with a 300 game and 786 series for his first three games to overtake Bohr. Maldonado then started the eight-game match play finals with a 215 and a win in his match, earning 30 bonus pins, and he then fired a 280 game to build a lead that no one could challenge. The Houston two-handed player finished with a 21-game total of 5,088 pins.
● Steven Taylor of Deer Creek, Ill., defeated Jesse Buss of Belvidere, Ill., 245-171, to win the PBA Budweiser Midwest Open presented by Dexter at Cherry Lanes inside Diamond Jo Casino in Dubuque, Iowa, Sunday. The title was Taylor's second of the year, following his first career win in a PBA Midwest Challenge tournament in Kankakee, Ill., in May. He also earned $2,000.
In the second of three PBA Women's Regional points competitions, Kayla Stram of Grand Rapids, Minn., finished 12th, two places ahead of Amanda Greene of Romney, W.Va., to pull within 300 points of Greene in the race for a berth in the PBA Women's Regional Finals and a paid entry into the PBA World Series of Bowling VI at South Point in Las Vegas starting Oct. 24. Stram also earned $250 as the top woman finisher in the field. The final PBAW Midwest Region qualifying event will be held Oct. 3-5 in Belton, Mo.
● Jeff Zaffino of Warren, Pa., outscored Bill McCorkle of Westerville, Ohio by 51 pins over 17 games to win the PBA50 Lakeview Lanes Eastern Open in Fulton, N.Y., Sunday. Zaffino, who competes in both the PBA East and Central Regions, picked up his 24th overall PBA Regional title and a $1,500 prize.
● Ryogo Tsurumi of Kanagawa slipped past Makoto Kawakami of Tochigi, 172-169, to win the PBA Japan DHC Viper Open Monday at Sagami Fast Lane in Sagamihara, Japan, ending a streak of four consecutive victories in the new PBA Japan Region by Yuka Tsuchiya.
Tsurumi earned roughly $3,950 in U.S. dollars. The tournament, which was conducted on the PBA Viper lane conditioning pattern, drew a field of 127 men and women. Tsuchiya, who had swept the PBA Japan Cheetah and Chameleon women's and open regional titles earlier in the summer, finished in 30th place in the Viper Open.
● On the Sept. 19-21 PBA Regional calendar are the PBA Rex & Griffin Bigelow Memorial Central Open at Troy Bowl in Troy, Ohio; the PBA/PBA50 Ken & Kathy Fowler Auto Centers West/Northwest Doubles at Yokayo Bowling Center in Ukiah, Calif., and the PBA Odessa Southwest Open at Astro Bowl in Odessa, Texas.
Closing out the month over the Sept. 26-28 weekend will be the PBA Tomball Southwest Open at Tomball Bowl in Tomball, Texas (the Southwest Region's third-and-final PBA Women's qualifying event); the PBA and PBA50 Fog City West Open presented by Roto Grip at Classic Bowling Center in Daly City, Calif.; the PBA Break Point Alley Member/Non-Member Doubles (a reduced entry fee event) in Tavares, Fla.; the PBA50 Mel Westrich Memorial Central/Midwest Open presented by Storm at Delphos Recreation Center in Delphos, Ohio; the PBA Midcontinent Communications Midwest Open at Empire Bowl in Sioux Falls, S.D., and the PBA Pavlinko Pro Shops Eastern Open (a one-day re-entry event on Sunday) at Brunswick Zone in Turnersville, N.J.
For complete PBA Regional schedules, rules and entry information, visit pba.com, open the "schedules" tab and click on Regional Tours to find the event(s) in your area.
QUICK NOTES
● PBA fans who would like special insights into professional bowling are invited to sign up for the free online PBA e-Newsletter, which is distributed electronically throughout the year. The PBA e-Newsletter including information about upcoming events, special promotions, highlights of recent tournaments and more. More than 200,000 PBA fans are already on the list. To enroll, visit PBA on Facebook and click on the "email signup" link.
● PBA fans who like to follow international competition under the auspices of World Bowling (formerly the World Tenpin Bowling Association) are encouraged to visit World Bowling's new official website, http://www.worldbowling.org/. In addition to explaining World Bowling's role as the international governing body for bowling in the eyes of the International Olympic Committee, the website includes information and links for all of the upcoming PBA International-World Bowling Tour events.