Dale Traber wins second career USBC Senior Masters title
August 05, 2011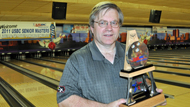 RESULTS: Brackets

COLUMBUS, Ohio - Dale Traber of Cedarburg, Wis., went undefeated in the double-elimination match-play bracket to win his second career United States Bowling Congress Senior Masters title Friday.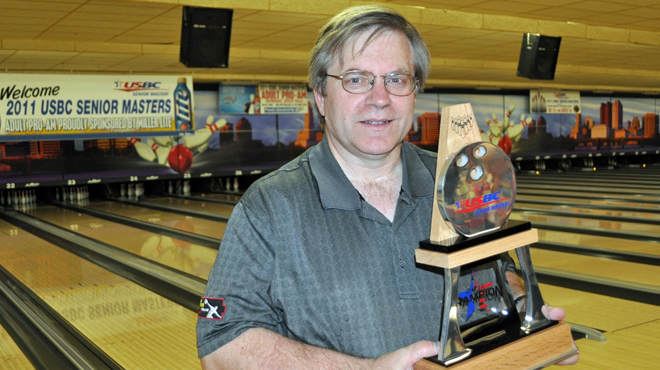 Traber, who also won the event in 2009, defeated USBC Hall of Famer Walter Ray Williams Jr. of Ocala, Fla., 707-695 in the championship match at Wayne Webb's Columbus Bowl. He won a total of seven matches en route to the title.

"This is very unexpected and surprising, but breaks have to go your way at the right time to win a tournament like this," Traber said. "For me, the stars all aligned at the right time."

Traber said the victory was especially sweet because of his lack of success on the Professional Bowlers Association Senior Tour this season.

"Trust me, I didn't expect to win given the way I've been bowling," Traber said. "I did my hotel reservation for this week night-by-night. I was planning to go to the stock car races tonight in Wisconsin, not be bowling."

Williams actually took a one-pin lead, 238-237, after one game in the three games, total pins match, but Traber roared back 267-201 to take a 65-pin lead into the final game. Williams mounted a comeback, but came up short the final game, 256-203, failing to make up enough ground.

Williams finished as the runner-up for the second consecutive year at the Senior Masters, one of two majors on the PBA Senior Tour. He also finished second at this year's other major - the Senior U.S. Open.
"This is the third major in a row where I have finished second," Williams said. "I bowled really well this week, and I guess second isn't that bad. It's better than finishing 41st or something."

Traber earned $14,000 for first place, while Williams took home $7,000. Defending champion Wayne Webb of Grove City, Ohio, finished third after losing in the semifinals to Williams, 666-600.

The USBC Senior Masters attracted a field of 249 of the top bowlers in the country age 50 and higher and featured a total prize fund of more than $110,000.

For more information on the USBC Senior Masters, visit BOWL.com/seniormasters.