Defending Champ, Six Past Champions Among Undefeated at 2015 USBC Queens
May 18, 2015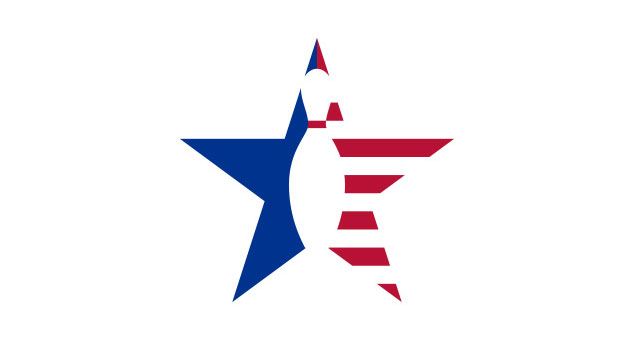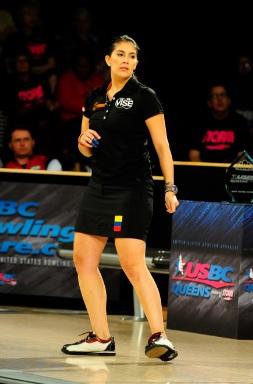 Defending champion, Maria Jose Rodriguez, is undefeated so far.
Defending champion Maria Jose Rodriguez of Colombia is getting more and more comfortable as time progresses at the 2015 United States Bowling Congress Queens, a Professional Women's Bowling Association event, and she is one of 16 players still undefeated in match play.
The 26-year-old right-hander made two late charges Sunday at The Ashwaubenon Bowling Alley to sneak past Team USA member Josie Earnest of Nashville, Tennessee, (641-636) and fellow Team Colombia member Rocio Restrepo of Louisville, Ohio, (606-590).
Match play at the Queens continues Monday at 10 a.m. Eastern, and the event will conclude with the live ESPN2 finals Tuesday at 8 p.m. Eastern. All match play rounds leading up to the TV show will be broadcast live on Xtra Frame.
Against Restrepo, Rodriguez found herself down 56 pins heading into the finale of the three-game, total pins match, but four late strikes helped keep her in the winners bracket, where she'll continue her quest to become the fifth bowler in USBC Queens history, and first since Japan's Katsuko Sugimoto in 1982, to win back-to-back titles.
"I definitely am getting more and more comfortable as the week goes on," said Rodriguez, who defeated two-time Queens winner Kelly Kulick, 190-189, to win the title last year in Reno, Nevada. "I was nervous at the beginning, but being the defending champion is not in my head right now. I'm just one of the competitors out here trying to get on the show, and then I can start thinking about winning."
Rodriguez entered the week guaranteed a spot in the double-elimination match-play bracket, but her performance during the 15 games of qualifying helped her to the No. 35 seed in the bracket. The three days of bowling also allowed her to try different strategies in attacking the 42-foot Sport Bowling-certified lane condition.
"I may have had too many options during qualifying, and I didn't narrow them down enough, but I think I've got it figured out now," said Rodriguez, who averaged 211 during qualifying. "I changed surfaces and switched balls many times, and a lot of different things worked OK, but now I think I have a much better idea. And, I just want to relax and enjoy it."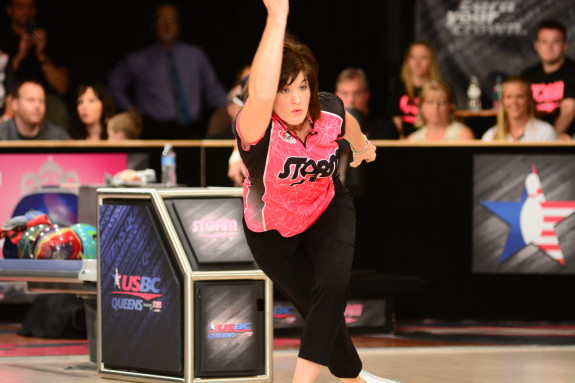 1999 Queens winner and 2013 runner-up, Leanne Hulsenberg, is among the undefeated.
The list of undefeated players at the 2015 Queens includes six past champions - USBC Hall of Famers Leanne Hulsenberg of North Ogden, Utah (1999) and Kim Kearney of Grand Prairie, Texas (2002) as well as Shannon Pluhowsky of Dayton, Ohio (2006), Liz Johnson of Cheektowaga, New York (2009), Diandra Asbaty of Chicago (2012) and Diana Zavjalova of Beavercreek, Ohio (2013).
Top-seeded Verity Crawley of Babson Park, Florida, made a quick exit from the bracket, losing to No. 64 seed Natalie Cortese of Hoffman Estates, Illinois, 684-631, and Giselle Poss of Montgomery, Illinois, 587-530.
More than 200 players bowled 15 games of qualifying over three days to determine the 63 bowlers who would join Rodriguez in match play.
The player who survives the bracket to win the event will take home $20,000 of the estimated $125,000 prize fund.
For more information on the event, visit BOWL.com/Queens or PWBA.com. To watch match play or archived qualifying rounds, visit XtraFrame.TV.