Dexter-USBC All-American Team named for 2015-2016 season
June 22, 2016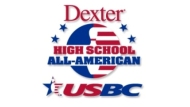 ARLINGTON, Texas –
The 2015-2016 Dexter/United States Bowling Congress High School All-American Team includes a national award winner, a national youth champion and a returning member of the team.
Dexter Bowling, in consultation with the International Bowling Campus Youth Development staff, annually selects five boys and five girls for the Dexter/USBC High School All-American team. The 2015-2016 team marks the 11th year a team has been selected.
"Youth bowling grows stronger  each year, and while  it makes the  process of selecting this team more  difficult, it is great to see the  accomplishments and dedication of  these  high school bowlers on the  lanes and in the  classroom," Bud Clapsaddle, Vice President of Dexter Bowling, said. "We appreciate the opportunity to recognize these outstanding young men and women with their selection to the Dexter/USBC High School All-American Team."
This year's team includes 2016 USBC Chuck Hall Star of Tomorrow winner Jack Cook of Denville, New Jersey, 2014 Junior Gold Championships U15 winner Ashley Channell of Morris Chapel, Tennessee, and Jerod Hromek of Towanda, Kansas, who makes his second appearance on the team.
Student-athletes, nominated by their coach or athletic director, must have a minimum 3.0 cumulative grade-point average (on a 4.0 scale) and must submit their high school bowling accomplishments, a letter of recommendation and a 500-word essay to be considered for selection. Each student-athlete receives a $1,000 scholarship and will be recognized at this year's Junior Gold Championships in July.
"Dexter Bowling continues to be a tremendous supporter of high school bowling, and making the Dexter/USBC All-American Team is an incredible honor for a high school bowler," USBC Executive Director Chad Murphy said. "We congratulate those selected and appreciate the coaches, volunteers and school officials who provide these student-athletes with the opportunity to compete in high school bowling."
The five female student-athletes named to the team: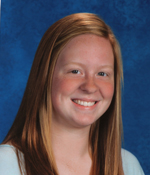 Ashley Channell (Morris Chapel, Tennessee) –
Channell won the Tennessee individual state title three consecutive years (2014-2016) and led Hardin County High School to three consecutive state team titles. She won the U15 title at the 2014 Junior Gold Championships and was runner-up in 2013. She has a 3.95 grade-point average through her junior year, and is a member of the English Honorarium and Future Teachers of America. She has volunteered at a local nursing home and for an organization's bowling event for special needs children.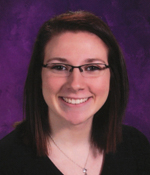 Natalie Koprowitz (Girard, Illinois) –
She finished her junior year as the top-ranked student at North Mac High School, where she is a member of the National Honor Society, Student Council, Key Club and Science Club. She also has been taken part in World Youth Science and Engineering (WYSE) competitions. On the lanes, Koprowitz was a top-four performer in the Illinois High School Association regionals and sectionals the last two seasons, including a regional title in 2014-2015.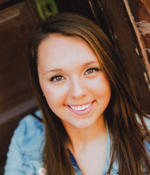 Kristen Machacek (Lincoln, Nebraska) –
At Pius X High School, she was district champion in 2015 and 2016, and has been selected as a first-team all-state member the last four years. She is a four-time All-City selection, including being named honorary captain for the 2014-2015 season. She was ranked No. 1 in her senior class and has accepted an academic scholarship to Newman University. She has been a peer tutor in chemistry and Spanish, and is a youth ambassador for the Juvenile Diabetes Research Foundation.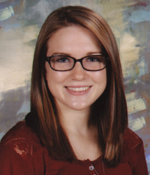 Britaney Myers (Mechanicville, New York) –
Myers just completed her junior year and has been a first-team all-star in the Adirondack League the last three seasons for Stillwater Central High School. She won the New York State Section 2 Class C title in 2015 and 2016. She also competes in track and volleyball, and is a member of the chorus and school band. Her volunteer work includes the Breast Cancer Relay for Life, Annual Hospice Walk and the Red Cross Blood Drive.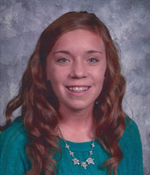 Shelby Vincke (Chesaning, Michigan) –
In her senior year, Vincke led New Lothrop High School to a runner-up finish in Division 4 at the Michigan state tournament. Individually, she won the Division 4 regional. She was named to the Michigan High School Intercollegiate Bowling Coaches Association all-state third team and all-academic team. She also was a member of the cross country and softball teams. She was a member of the National Honor Society and Student Council, and ranked fourth in her class. 
The five male student-athletes named to the team: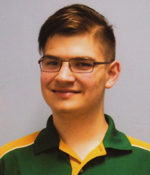 Jack Cook (Denville, New Jersey) –
He finished his Morris Knolls High School career by making the New Jersey State Interscholastic Athletic Association first team All-Conference Team for the  fourth consecutive year. His team won the conference title in 2013-2014 and was runner-up his other three seasons. He won the Bowling.com Youth Open doubles title in 2014, and was named Chuck Hall Star of Tomorrow in 2016.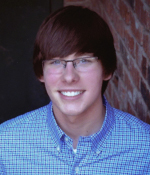 Jerod Hromek (Towanda, Kansas) –
A repeat selection to the Dexter team, Hromek won the Kansas High School Activities Association individual state title in 2014 and 2015, and led Circle High School to the I-5A team title in 2016. He has been selected to the All-Kansas High School Team the last three seasons. He volunteers through his church youth group and delivered meals to needy families. He will attend Wichita State in the fall.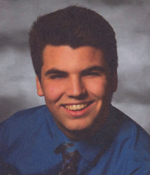 Jacob Kersten (Clarkston, Michigan) –
Kersten led Clarkston High School to three regional titles in four years and won an individual regional title his junior year. He was a first-team all-state selection his sophomore year and named to the second team his senior year. He was vice president of the Spanish Club and had 400 hours with Creativity, Action, Service (CAS), a national honors program. He received the Morrison Merit Scholarship from Wichita State University, where he will attend this fall.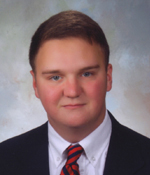 Max Oertling (Slidell, Louisiana) –
He led Brother Martin High School to the Louisiana High School State Athletic Association team title the last two season. He won the state individual title in 2016 after finishing third in 2015. He is a National Honor Society member, and won the Marching Band Service Award in 2016. He has more than 200 hours of service at Greenbriar Community Care Center, a senior center. He will attend Louisiana State University in the fall.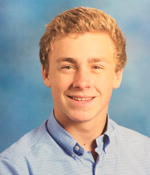 John Nicholas Sommer (Roscoe, Illinois) –
He was on the Hononegah Community High School state champion team as a freshman and followed it this past season with a state runner-up finish. The sophomore finished the 2016 season with a 252.11 average in 27 games, including two 800 series, to lead the team to an undefeated season in the Northern Illinois Conference-10. He is taking Honors and Advance Placement classes, and volunteers with Bowl'n 4 Kids, the Bowlers to Veterans Link, and the Help Keep Northern Illinois Beautiful Foundation.
Go to
BOWL.com/HighSchool
to learn more about high school bowling, including the Dexter/USBC High School All-American Team. 
2015-2016 DEXTER/USBC HIGH SCHOOL ALL-AMERICA TEAM
Name, Year, High School, Hometown
Girls Team
Ashley Channell, Junior, Hardin County High School, Morris Chapel, Tennessee
Natalie Koprowitz, Junior, North Mac High School, Girard, Illinois
Kristen Machacek, Senior, Pius X High School, Lincoln, Nebraska
Britaney Myers, Junior, Stillwater Central High School, Mechanicville, New York
Shelby Vincke, Senior, New Lothrop High School, Chesaning, Michigan
Boys Team
Jack Cook, Senior, Morris Knolls High School, Denville, New Jersey
Jerod Hromek, Senior, Circle High School, Towanda, Kansas
Jacob Kersten, Senior, Clarkston High School, Clarkston, Michigan
Max Oertling, Senior, Brother Martin High School, Slidell, Louisiana
John Nicholas Sommer, Sophomore, Hononegah Community High School, Roscoe, Illinois