Diandra Asbaty and Dave Ferraro elected to USBC Hall of Fame for 2023
January 17, 2023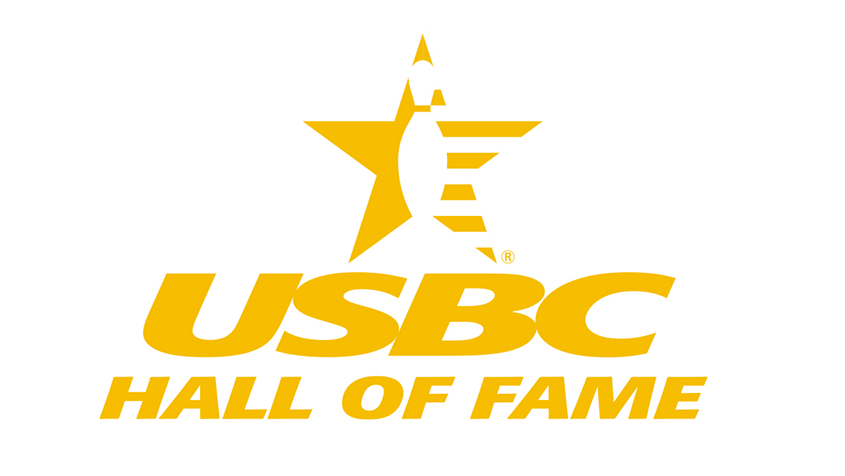 ARLINGTON, Texas –
Diandra Asbaty of Chicago and Dave Ferraro of Kingston, New York, have been elected to the United States Bowling Congress Hall of Fame and are the final additions to a six-person induction class in 2023.
Asbaty and Ferraro were elected in the Superior Performance category and join Jill Weber of Burlington, Wisconsin, and Mike Rose Jr. of Orlando, Florida (Outstanding USBC Performance), Ron Mohr of Las Vegas (Veterans) and Jamie Brooks of Fort Worth, Texas (Meritorious Service), who were elected by the USBC Hall of Fame Committee in November.
The induction ceremony will take place April 26 during the 2023 USBC Convention in Las Vegas.
Asbaty and Ferraro were on the ballot of five men and two women voted on by a national panel of USBC Hall of Fame members, veteran bowling writers and USBC Board and Hall of Fame Committee members. Though Asbaty and Ferraro fell short of the required 70% of the votes cast needed for election, the USBC Hall of Fame Committee selected the two candidates for induction.
Asbaty, a 42-year-old right-hander, excelled collegiately at the University of Nebraska, internationally with Team USA and collected wins on the professional level, including a victory in the 2012 USBC Queens.
She starred at the University of Nebraska (1998-2002), where she was a two-time National Collegiate Bowling Coaches Association first-team All-American and helped her team win a pair of Intercollegiate Team Championships titles.
Asbaty is a two-time U.S. Amateur champion (1999 and 2006) and a 15-time member of Team USA (1999-2013), where she collected more than 50 international medals.
The highlight of her professional career came in 2012 when she won the USBC Queens in Arlington, Texas. That win made up for her second-place finish in the 2007 version of the event. Her second title on the Professional Women's Bowling Association Tour came in 2022 in the Professional Bowlers Association/PWBA Striking Against Breast Cancer Mixed Doubles in Houston, where she partnered with PBA star EJ Tackett for the win. Asbaty also collected a pair of professional titles in PBA Women's Series events while the PWBA Tour was on hiatus.
At the USBC Women's Championships, Asbaty has posted 19 top-10 finishes with a best finish of second place in the 2008 Classic Team event. She also had a fifth-place finish in Regular Team at the USBC Open Championships in 2007.
Her other accolades include winning the 1998 Alberta E. Crowe Star of Tomorrow Award, being named two-time World Bowling Writers Bowler of the Year (2006 and 2007) and International Bowling Media Associaton Female Bowler of the Year (2012), and multiple Amateur Bowler of the Year awards from both the IBMA and Bowlers Journal International. She was inducted into the World Bowling Writers Hall of Fame in 2005 and continues to serve the sport as founder of the Elite Youth Tour.
Ferraro, a 63-year-old right-hander, left his mark during a career that saw him collect nine PBA Tour victories, including three majors.
Those majors included a pair of wins at the PBA Players Championship (1988 and 1991) and, in the most important win of his career, a victory in the 1990 Tournament of Champions at historic Riviera Lanes in Fairlawn, Ohio.
In addition to those major wins, Ferraro collected six additional PBA Tour titles between 1986 and 1994. His pair of wins in 1992, while also earning the George Young High Average Award and the Harry Smith Point Leader Award, propelled him to PBA Player of the Year honors.
Ferraro was inducted into the PBA Hall of Fame in 1997 and, in 2009, was voted 36th on the list of the PBA's 50 Greatest Players.
In addition to Ferraro, the men's national ballot included Bryan Goebel of Shawnee, Kansas, Wes Malott of Fort Wayne, Indiana, Randy Pedersen of Orlando, Florida, and Mike Scroggins of Amarillo, Texas.
The women's national ballot also included Missy Parkin of Laguna Hills, California.
Through 2022, there are 446 members of the USBC Hall of Fame – 228 in Superior Performance, 125 in Meritorious Service, 53 in Veterans, 22 in Pioneer and 18 in Outstanding USBC Performance.
The USBC Hall of Fame was created in 2005 by merging the former American Bowling Congress and Women's International Bowling Congress Halls of Fame.
Visit
BOWLcom/HallofFame
for more information on the USBC Hall of Fame.