Dornberger Receives John Davis Award
June 30, 2015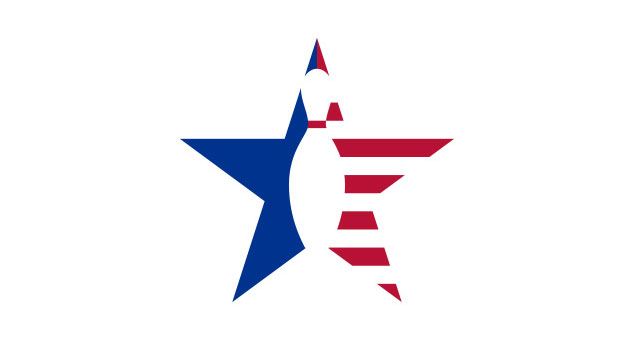 Kevin Dornberger, President of World Bowling, the international governing body of bowling, has been named the 2015 recipient of the John Davis Award. The surprise announcement was made during the Phantom Radio Show at International Bowl Expo.
A long-time friend of the late Davis, Dornberger has spent more than 50 years in bowling, including as an avid player in AJBC, ABC and USBC-certified competition. He has been a part owner of a bowling center and also a PBA member for 10 years. His resumé also includes being a USBC Silver Level Coach, and he has worked with seven future collegiate champions at the youth level.
His leadership roles have included President of USA Bowling, General Counsel of USBC, Director of Team USA, President of the Federation Internationale des Quilleurs, and FIQ American Zone Presidium Director. Now, as President of World Bowling (formerly the World Tenpin Bowling Association), he also oversees the World Bowling Tour.
When the word of Davis's unexpected passing surfaced, Dornberger dropped everything and flew to Florida to take part in Davis's celebration of life ceremony. He was visibly shaken when giving an impromptu speech, talking about their friendship and how much Davis and the Kegel Company had done with and for the WTBA. He promised to create an award in Davis' memory, and the World Bowling Tour John Davis Memorial Award was established in 2014.
Davis, founder of Kegel, had been involved with bowling for nearly his entire life. At early ages, his father taught all of his children how to bowl. That "love affair" with the sport lasted more than half a century, and it's safe to say that no one had done more for the sport of bowling than Davis. His personal investment in bowling was always selfless and unmatched.
Davis's innovations, inventions and contributions, along with his leadership in both technology and humanities in the United States and worldwide, made him perhaps the most sought-after figure in the game. His behind-the-scenes committee work was always globally welcomed.
Because of his vast accomplishments and devotion to the sport, the John Davis Award was established by Kegel in his name. This prestigious honor is presented annually to a deserving person who — like Davis — has shown great commitment to advancing the sport. A perpetual plaque, bearing each recipient's name, is permanently displayed at the Kegel Training Center in Lake Wales, Fla.
Previous recipients of the John Davis Award: 2001, Joyce Deitch; 2002, John Weber; 2003, Ted Hoffman Jr.; 2004, Jim Dressel; 2005, Mark Gerberich; 2006, Carmen Salvino; 2007, Linda Davis; 2008, Gary Parsons; 2009, Len Nicholson; 2010, Walt Steinsiek; 2011, Gary Beck; 2012, Kim Thorsgaard Jensen; 2013, Barbara and Bill Chrisman; and 2014, Mark Davis.