DUTCH TAKEOVER
March 18, 2011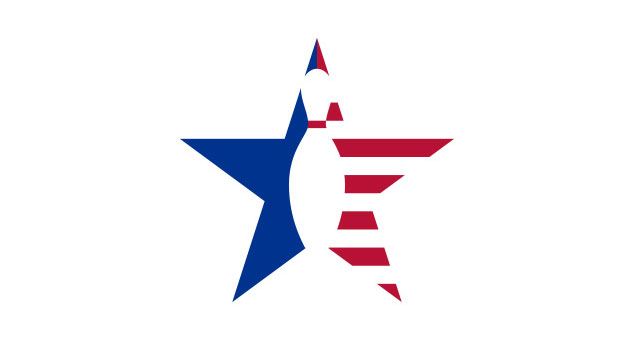 Ghislaine van der Tol from the Netherlands is a name to be well and truly feared on the international circuit, never mind what she does on her home lanes. Last year this super-talented left-hander won the inaugural Dream Bowl Palace Open in Munich,

Germany, adding yet another European Bowling Tour title to those achieved in San Marino, Malta and other far flung places with strange sounding names.
Now, at 9am on a Friday morning, she opened her account with the 9th Catalonia Open at Bowling Pedralbes in Barcelona by topping the leaderboard with 1405, just the one game under 200, a two-point lead over the first 1400 of this year's tournament, 1403 by Jesper Agerbo of Denmark, hit in last night's final squad.
Agerbo forecast in his post squad interview last night that his score would not hold pole position for very long, and that thought became fact this morning, probably a quicker result than he wanted.
This morning's opening squad favored the Dutch as Lisa Breeschoten took second place on the squad to Van der Tol, Wendy Kok placed fourth and Bianca wikeraad fifth. Last night there were three Danes in the top four.
There are three more squads scheduled for today and another four to complete the qualifying rounds tomorrow, then the top 48 will progress to Sunday's final rounds.
We looked forward to the 1400-barrier bring broken, Now that has twice been achieved, maybe 1500? Not impossible. No perfect games as yet b ut the high game looks to be a bunch of279s by Or Aviram from Israel, Germany's Simon Wildenhayn and Lisa Breeschoten.
STANDINGS AFTER SQUAD 5:
| | | | | | | | | | | | |
| --- | --- | --- | --- | --- | --- | --- | --- | --- | --- | --- | --- |
| P | Player | Federation | 1 | 2 | 3 | 4 | 5 | 6 | Pins | Hdcp | Total |
| 1 | Ghislaine V/d Tol | Netherlands | 180 | 244 | 248 | 215 | 230 | 240 | 1357 | 48 | 1405 |
| 2 | Jesper Agerbo | Denmark | 248 | 248 | 192 | 236 | 278 | 201 | 1403 | 0 | 1403 |
| 3 | Brian Voss | USA | 254 | 236 | 204 | 235 | 213 | 245 | 1387 | 0 | 1387 |
| 4 | Lisanne Breeschoten | Netherlands | 202 | 203 | 269 | 179 | 279 | 184 | 1316 | 48 | 1364 |
| 5 | Panu Nurmilo | Finland | 257 | 210 | 211 | 239 | 206 | 237 | 1360 | 0 | 1360 |
| 6 | Or Aviram | Israel | 225 | 182 | 222 | 236 | 279 | 213 | 1357 | 0 | 1357 |
| 7 | Yoan Alix | France | 209 | 181 | 237 | 256 | 198 | 258 | 1339 | 0 | 1339 |
| 8 | Anders Lousdal | Denmark | 179 | 183 | 251 | 248 | 247 | 222 | 1330 | 0 | 1330 |
| 9 | Joonas Jehkinen | Finland | 256 | 185 | 217 | 246 | 214 | 202 | 1320 | 0 | 1320 |
| 10 | Vincent Cayez | France | 197 | 258 | 215 | 237 | 216 | 190 | 1313 | 0 | 1313 |
| 11 | Clara Guerrero | Colombia | 214 | 216 | 214 | 236 | 182 | 202 | 1264 | 48 | 1312 |
| 12 | Rebecka Larsen | Sweden | 222 | 227 | 256 | 188 | 194 | 176 | 1263 | 48 | 1311 |
| 13 | Peder Grimsen | Sweden | 207 | 225 | 208 | 249 | 227 | 188 | 1304 | 0 | 1304 |
| 14 | Wendy Kok | Netherlands | 237 | 234 | 207 | 161 | 213 | 199 | 1251 | 48 | 1299 |
| 15 | Bianca Wiekeraad | Netherlands | 213 | 219 | 234 | 179 | 223 | 180 | 1248 | 48 | 1296 |
| 16 | Alexander Medvediskov | Russia | 183 | 230 | 234 | 190 | 182 | 268 | 1287 | 0 | 1287 |
| 17 | Thomas Larsen | Denmark | 171 | 218 | 233 | 231 | 236 | 194 | 1283 | 0 | 1283 |
| 18 | Hector Roca Roig | Catalonia | 248 | 221 | 211 | 196 | 245 | 149 | 1270 | 0 | 1270 |
| 19 | Carmen Haandrikman | Netherlands | 213 | 197 | 191 | 215 | 243 | 162 | 1221 | 48 | 1269 |
| 20 | Jean-Marc Samain | Belgium | 237 | 248 | 181 | 190 | 203 | 204 | 1263 | 0 | 1263 |
| 21 | Joline Persson Planefors | Sweden | 184 | 256 | 152 | 202 | 203 | 217 | 1214 | 48 | 1262 |
| 22 | Mikael Kanold | Sweden | 215 | 217 | 192 | 204 | 187 | 243 | 1258 | 0 | 1258 |
| 23 | Ildemaro Ruiz | Venezuela | 212 | 201 | 166 | 233 | 252 | 187 | 1251 | 0 | 1251 |
| 24 | Tobias Karlsson | Sweden | 200 | 202 | 226 | 212 | 203 | 203 | 1246 | 0 | 1246 |
| 25 | Marcial Ovide Marron | Catalonia | 186 | 149 | 248 | 238 | 248 | 176 | 1245 | 0 | 1245 |
| 26 | Artur Colomer Soler | Catalonia | 208 | 233 | 194 | 225 | 158 | 207 | 1225 | 0 | 1225 |
| 27 | Ron Bogaard v/d | Netherlands | 182 | 222 | 140 | 217 | 238 | 222 | 1221 | 0 | 1221 |
| 28 | Mathias Arup | Sweden | 176 | 202 | 222 | 161 | 245 | 215 | 1221 | 0 | 1221 |
| 29 | Marilyn Planchard | France | 178 | 187 | 188 | 191 | 207 | 221 | 1172 | 48 | 1220 |
| 30 | Antonio Araújo | Portugal | 215 | 216 | 204 | 180 | 227 | 172 | 1214 | 0 | 1214 |
| 31 | Pierre-Yves Gonze | Belgium | 186 | 191 | 202 | 194 | 221 | 216 | 1210 | 0 | 1210 |
| 32 | Arturo Rueda | Colombia | 200 | 192 | 191 | 254 | 201 | 163 | 1201 | 0 | 1201 |
| 33 | Lucas Legnan | Argentina | 196 | 223 | 217 | 172 | 169 | 223 | 1200 | 0 | 1200 |
| 34 | Mari Nurmilo | Finland | 193 | 170 | 225 | 186 | 177 | 198 | 1149 | 48 | 1197 |
| 35 | Luza Leal Gonzalez | Catalonia | 156 | 220 | 180 | 184 | 198 | 210 | 1148 | 48 | 1196 |
| 36 | Moises Perez | Catalonia | 198 | 215 | 191 | 180 | 216 | 194 | 1194 | 0 | 1194 |
| 37 | Simon Wildenhayn | Germany | 141 | 197 | 180 | 279 | 203 | 193 | 1193 | 0 | 1193 |
| 38 | Javier Moreno | Spain | 203 | 190 | 181 | 181 | 224 | 213 | 1192 | 0 | 1192 |
| 39 | Pierre-Luc Sanchez | France | 214 | 214 | 200 | 171 | 192 | 201 | 1192 | 0 | 1192 |
| 40 | Tommaso Radi | Italy | 191 | 187 | 238 | 165 | 192 | 212 | 1185 | 0 | 1185 |
| 41 | Jean-Marc Lebon | Belgium | 178 | 210 | 171 | 215 | 212 | 193 | 1179 | 0 | 1179 |
| 42 | Rosa Mas Puigros | Catalonia | 169 | 208 | 173 | 195 | 193 | 190 | 1128 | 48 | 1176 |
| 43 | Nicole Sanders | Netherlands | 169 | 203 | 176 | 176 | 208 | 191 | 1123 | 48 | 1171 |
| 44 | Heidi Thorstensen | Norway | 136 | 185 | 171 | 165 | 267 | 195 | 1119 | 48 | 1167 |
| 45 | Camilla Lindqvist | Sweden | 212 | 185 | 160 | 198 | 170 | 193 | 1118 | 48 | 1166 |
| 46 | Raul Galvez Galisteo | Catalonia | 173 | 181 | 214 | 179 | 212 | 202 | 1161 | 0 | 1161 |
| 47 | Joan Piqué Reig | Catalonia | 183 | 171 | 189 | 209 | 205 | 200 | 1157 | 0 | 1157 |
| 48 | Sandra Torrents Pelaez | Catalonia | 213 | 188 | 200 | 162 | 183 | 162 | 1108 | 48 | 1156 |
| 49 | Mark Jacobs | Netherlands | 199 | 160 | 146 | 218 | 247 | 177 | 1147 | 0 | 1147 |
| 50 | Diego Peña Noble | Catalonia | 206 | 167 | 182 | 209 | 183 | 189 | 1136 | 0 | 1136 |
| 51 | Alvaro J Cardona Rosell | Catalonia | 178 | 185 | 190 | 205 | 162 | 213 | 1133 | 0 | 1133 |
| 52 | Ferran Puerta Sardo | Catalonia | 218 | 136 | 177 | 166 | 228 | 203 | 1128 | 0 | 1128 |
| 53 | Pilar Perales Alcacer | Catalonia | 154 | 192 | 147 | 217 | 180 | 190 | 1080 | 48 | 1128 |
| 54 | Pere Sadurni Escolfet | Catalonia | 170 | 182 | 233 | 209 | 153 | 181 | 1128 | 0 | 1128 |
| 55 | Sven Lindahl | Sweden | 193 | 184 | 186 | 190 | 179 | 195 | 1127 | 0 | 1127 |
| 56 | Axel Guimo Miranda | Catalonia | 183 | 202 | 183 | 152 | 212 | 194 | 1126 | 0 | 1126 |
| 57 | Alvar Cardona Burgués | Catalonia | 233 | 199 | 166 | 169 | 232 | 126 | 1125 | 0 | 1125 |
| 58 | Paco Rodriguez Suances | Spain | 180 | 157 | 200 | 209 | 152 | 225 | 1123 | 0 | 1123 |
| 59 | Yuri Medvediskov | Russia | 214 | 186 | 197 | 147 | 206 | 172 | 1122 | 0 | 1122 |
| 60 | Alexandre Vahidi | Iran | 204 | 175 | 189 | 157 | 180 | 197 | 1102 | 0 | 1102 |
| 61 | Carlos Marti Pi-Figueras | Catalonia | 171 | 171 | 170 | 194 | 186 | 199 | 1091 | 0 | 1091 |
| 62 | Ellen Jansen | Netherlands | 154 | 169 | 178 | 164 | 199 | 174 | 1038 | 48 | 1086 |
| 63 | Cristina Sanz Moreno | Catalonia | 176 | 155 | 165 | 188 | 157 | 191 | 1032 | 48 | 1080 |
| 64 | Sergi Montaña | Catalonia | 191 | 153 | 189 | 190 | 146 | 198 | 1067 | 0 | 1067 |
| 65 | Francisco Hernandez | Catalonia | 177 | 209 | 155 | 154 | 182 | 176 | 1053 | 0 | 1053 |
| 66 | Daniele Di Giovani | Italy | 184 | 173 | 147 | 194 | 176 | 170 | 1044 | 0 | 1044 |
| 67 | Emilio Ruggiero | Italy | 148 | 187 | 170 | 185 | 158 | 185 | 1033 | 0 | 1033 |
| 68 | Jordi Marti | Catalonia | 162 | 182 | 115 | 204 | 177 | 188 | 1028 | 0 | 1028 |
| 69 | Lorenzo Sanmarco | Italy | 167 | 157 | 202 | 157 | 180 | 158 | 1021 | 0 | 1021 |
| 70 | Noelia Rastrero Medina | Catalonia | 161 | 145 | 185 | 152 | 185 | 126 | 954 | 48 | 1002 |
| 71 | Ingrid Julià Inglés | Catalonia | 120 | 154 | 188 | 157 | 201 | 131 | 951 | 48 | 999 |
| 72 | Agapito Carrasco Ventura | Catalonia | 160 | 191 | 154 | 146 | 164 | 171 | 986 | 0 | 986 |
| 73 | Lia Mojarro | Catalonia | 163 | 162 | 124 | 131 | 189 | 167 | 936 | 48 | 984 |
| 74 | Daniel Alberti Corominas | Catalonia | 160 | 118 | 125 | 213 | 185 | 163 | 964 | 0 | 964 |
| 75 | Oscar Coll Boldó | Catalonia | 190 | 138 | 136 | 167 | 178 | 150 | 959 | 0 | 959 |
| 76 | Natercia Gouveia | Portugal | 158 | 134 | 130 | 168 | 125 | 151 | 866 | 48 | 914 |
| 77 | Ignazio Cerami | Italy | 143 | 145 | 160 | 132 | 173 | 146 | 899 | 0 | 899 |
| 78 | Jordi Tubella | Catalonia | 106 | 142 | 138 | 158 | 189 | 146 | 879 | 0 | 879 |