Each Region Gets Its Own 'RPI'
August 29, 2012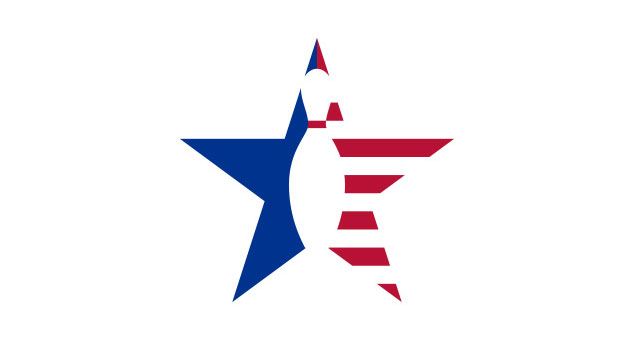 The PBA has created a new Regional Players Invitational series for the 2012-13 season that will give all PBA members an opportunity to qualify for a prestigious new regional championship event closer to home, PBA Commissioner Tom Clark has announced.
The series — which will be conducted in the PBA's East, South, Central, Midwest, Southwest and joint West-Northwest regions — will provide dozens of top regional players with international media exposure because all six events will be webcast live on Xtra Frame.
Each of the six RPIs also will offer prize funds in excess of $25,000, including $6,000 to each winner and a 1:2 payout ratio. The winner of each also will receive a paid entry into the 2013 PBA World Series of Bowling.
"In a typical year, the PBA conducts roughly 170 regional tournaments throughout its seven regions, ranging from New England to Hawaii," John Weber, Director of Regional and Senior Tours, said. "In years past, the PBA has conducted two national championship events specifically for regional players, a PBA Regional Players Championship and a PBA Regional Players Invitational.
"We have found, in our changing economic climate, that regional players are having an increasingly difficult time traveling cross-country to attend those national events," Weber added. "The new RPI program addresses that problem by providing our members with signature tournaments that are more affordable and more easily accessible, but still retain special levels of exclusivity and prestige that will reward performance."
Since the late 1960s, the PBA Regional program has been the proving ground for hundreds of young players who aspire to become the future stars of the PBA Tour, and it continues to provide an affordable, close-to-home competitive arena for many others who love to compete but who are involved in careers other than professional bowling.
"The new RPI series also will provide PBA's Xtra Frame subscribers with the added value of bonus coverage featuring both current and future stars in professional bowling," Clark noted. "This is a level of competition never before available to the general public, but because of Xtra Frame's online reach, it's going to be a great addition to the PBA program for players and fans alike."
In order to qualify for their home area RPI, players will be required to qualify among the top 48 in competition points within their own regions during a season-long points race.
Here's how the Regional Players Invitational program will work:
● Within the five standard regions, PBA members who reside within the region and finish 1-15 in the seasonal competition points standings will receive an invitation and free entry into the end-of-season RPI for their home region. Players who finish 16-32 on the points list are invited, but must pay a $220 entry fee.
● The next 16 spots will go to players on the points list who have participated in a minimum of 50 percent of the region's tournaments during the year. If any spots remain open, invitations will be extended based upon players' rankings on their home region's points list.
● PBA members living outside of the United States will be eligible based upon their participation in events within any given region. The "home region" residency rule will be waived for international players. If international non-residents bowl in more than one region, they will be required to designate the RPI they wish to enter by July 15, 2013.
● Special rules will apply to the joint West-Northwest RPI. West Region points leaders 1-10 and Northwest Region points leaders 1-5 will earn the free entries. West Region leaders 11-23 and Northwest Region points leaders 6-9 will be eligible for the $220 entry positions. The balance of the field will be offered to the next 12 West Region and next four Northwest Region players who meet the 50 percent participation rule.
● The new RPI program will be open to all PBA members: touring players, senior/PBA50 members, regional members, PBA24 members and PBA International members. Players will be eligible to participate in only one RPI event. RPI points qualifying will begin on Sept. 1, 2012, and end on July 15, 2013.
● Each RPI will consist of a Friday Pro-Am and two six-game qualifying rounds on Saturday. The top 16 qualifiers will advance to three rounds of best-of-five-game elimination matches and two rounds of one-game eliminations on Sunday. Saturday's top four qualifiers will earn two bye rounds, and qualifiers 5-8 will earn one bye round.