Ebonite Game Changer
December 06, 2011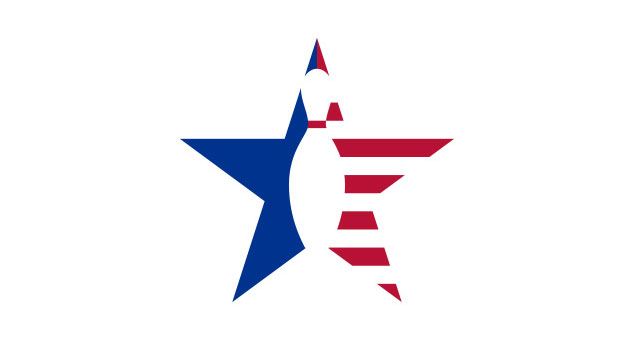 52 Hook 14 Length 14.5 Breakpoint Shape
Core Design: The new V5 symmetric core shape rolls quickly and evenly throughout the 60 feet. The RG is medium at 2.50 and had an above-average Diff of .051. We saw nearly 5.5" of flare with 3 and 4" pin distance layouts.
Coverstock: Surrounding the V5 core is Ebonite's .039 reactive cover. This medium strength stock clears the fronts easily and retains axis rotation throughout oil depletion phases. The factory finish is Abralon sanded with 500, 1k, 2k and 3k grits. Colors are a youthful blend of reds, blues and gold. Response time off drier areas is moderately quick. while oil traction is moderate.
Manufacturer's Intent: "The Game Changer is a product long in development," said Ebonite Brand Manager Ed Gallagher. "With the United States Bowling Congress raising the lower limit of the RG scale, we needed to re-design one of our best cores in recent history, and had to make sure it was right. The end result is the V5 core design, and a benchmark product."
Test Results: With the core generating the personality of any ball, the V5 core is sure to be embraced by many. The shape is very similar to the cores used in the V2 series from the early 2000s. Anyone who has thrown a Vortex, V2 or Trimax product knows whereof I speak. The roll is surprisingly smooth and continuous downlane. The ball responds well to hand position changes, yet is very forgiving. The word "benchmark" is frequently mentioned when talking about this core and core match, and this holds true with the Game Changer.
When to Use: Bowlers will find a multitude of uses for this remake of the venerable V2, one of Ebonite's best balls ever. We had great looks on light-medium to medium-heavy oil volumes of any distance. We enjoyed our 3.5, 4.5 and 5.5" pin distance drillings, as each produced its own unique arc shape. The box finish easily can be sanded or polished to change where and how the ball reacts to oil and dry. Thing is, it always maintains its arcing heritage regardless of surface and/or layout. Another new product with Ball of the Year potential.