Ebonite Magic Action
December 19, 2009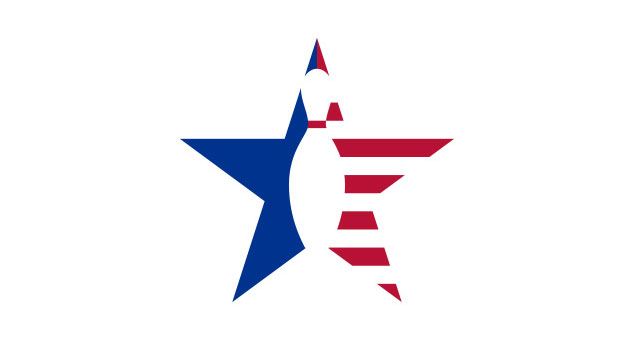 49 Hook 15 Length 15 Breakpoint Shape
Core Design: The Magic Action's asymmetric core boasts an RG of 2.52. The 5.5" track flaring core is compliments of the .052 Diff. The intermediate Diff of .022 will help shape the breakpoint arc. Testing showed a max of 6" of track flare.

Coverstock: The Magic Action's cover is beefed up from the original Magic's Flexol base. Ebonite calls this edition Flexol Super Plus Reactive. Response time off dry was quick, while traction in oil was above average. Coloring is a fusion of navy, red and gold. The surface is dulled with 4000 Abralon.
Manufacturer's Intent: Says Ebonite Brand Manager Ed Gallagher, "The Magic Action is the perfect complement to the Magic and Magic Touch, both designed with more length in mind. We use the Flexol Super Plus Reactive coverstock and combine it with the Magic Symmetric Mass Bias Core and the results are mind blowing. The Magic Action provides good pin action every time."
Test Results: The Magic Action was a workhorse on most of our medium volume patterns. Its motion was both smooth and predictable. We saw no sudden change in direction and little wiggle in medium oil. The length was about a foot longer than that of a similarly-drilled Magic and hooked 2-3 boards less as well. The Magic Action rolled great on most of our house patterns; the wet/dry side to side reaction was tempered with help of the 4000 Abralon surface.
When to Use: Use with confidence on almost any type of house pattern because the Magic series provides power with predictability on conditions with varying amounts of hook and length. Strokers will undoubtedly enjoy the enhanced angle of entry that the modified 2-piece core design provides. The added flip block raises the RG and creates more backend drive. We also found many uses on the medium volume and/or length Sport and Kegel type patterns. The 4000 Abralon surface is somewhat in the middle of the reaction range, so remain open-minded when it comes to fine-tuning your breakpoint reaction shape.
-- Joe Cerar Jr.