Edwards Takes Early Lead at PBA50 Treasure Island Resort & Casino Open
August 11, 2014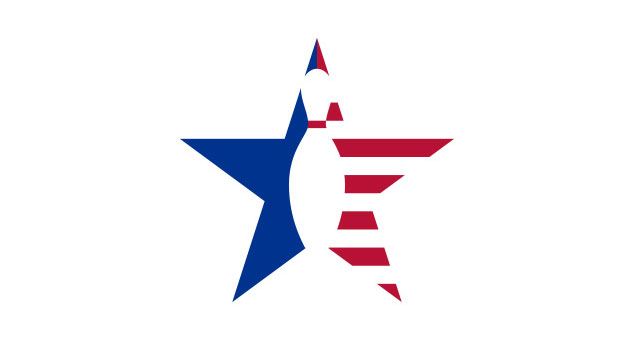 PBA Tour and PBA50 Tour titlist Mike Edwards of Tulsa, Oklahoma, averaged 228.5 Monday to lead the first round of the season-ending PBA50 Treasure Island Resort & Casino Open presented by Hammer.
Edwards bowled an 1,828 eight-game pinfall total at Island Xtreme Bowl in Welch, Minn. with games of 227, 213, 223, 245, 203, 268, 226 and 223 to lead PBA Hall of Famers Wayne Webb of Columbus, Ohio, and PBA50 Player of the Year contender Pete Weber of St. Ann, Missouri, tied for second with 1,817.
"We're playing on a tougher condition this week where you want to avoid shooting the 150 or 160 game," said Edwards, the 2012 USBC Senior Masters winner. "You don't have that hold area you usually get and you have to create some different angles to the pocket – sometimes you pick the wrong one.
"For the most part I made the right adjustments and made three ball changes which is a lot for me," Edwards added. "It's a condition where you have to think about it more and I like that."
Edwards, who was top qualifier in the recent Dayton Classic, is trying for his first win of the season and has best finishes of third and eighth, which came in the USBC Senior Masters and Suncoast PBA Senior U.S. Open.
The two other PBA50 Player of the Year contenders Hall of Famers Norm Duke of Clermont, Florida, who leads the Player of the Year points race, and Tom Baker of King, North Carolina, qualified sixth and 13th respectively, after the first round. Duke has already clinched Rookie of the Year honors.
Duke leads the PBA50 Player of the Year race with 56 points, holding an eight-point lead over Weber in second with 48 points. Baker remains in contention with 44 points. In the Player of the Year competition, 16 points are awarded to the tournament winner, the runner-up gets eight points, third-place is worth four points and the fourth-place finisher earns two points.
Also at stake are the top eight players in competition points (not player of the year points) who will earn an entry into World Series of Bowling VI in Las Vegas Oct. 24-Nov. 2 and a special PBA50 qualifier preceding the World Series, which will determine the two players who will face off in the WSOB Challenge telecast on ESPN.
The 69-player field will return Tuesday for another eight-game qualifying round, which will determine the top 24 players who will advance to Wednesday's match play rounds. The championship rounds are scheduled for 5 p.m. CT on Wednesday.
The Treasure Island Resort & Casino Open is being streamed live on pba.com's online bowling channel Xtra Frame. Click on the Xtra Frame logo on the pba.com homepage for subscription information.
PBA50 TREASURE ISLAND RESORT & CASINO OPEN PRESENTED BY HAMMER
Monday's first round results after eight games
At Island Xtreme Bowl
Welch, Minn.
a-Denotes amateur
1, Mike Edwards, Tulsa, Okla., 1,828.
2, (tie) Wayne Webb, Columbus, Ohio, and Pete Weber, St. Ann, Mo., 1,817.
4, Harry Sullins, Chesterfield Twp., Mich., 1,805.
5, Bill Henson, Westerville, Ohio, 1,790.
6, Norm Duke, Clermont, Fla., 1,784.
7, Randy Pedersen, Orlando, Fla., 1,775.
8, Lennie Boresch Jr., Kenosha, Wis., 1,774.
9, Amleto Monacelli, Venezuela, 1,758.
10, Bryan Goebel, Shawnee, Kan., 1,754.
11, Ron Mohr, Las Vegas, 1,753.
12, Christopher Keane, Cape Coral, Fla., 1,749.
13, Tom Baker, King, N.C., 1,729.
14, Jeff Richgels, Madison, Wis., 1,722.
15, David Axon, Bellevue, Neb., 1,716.
16, Don Breeden, Clive, Iowa, 1,707.
17, Ted Staikoff, Black Hawk, S.D., 1,704.
18, Steve Stein, Staten Island, N.Y., 1,696.
19, Walter Ray Williams Jr., Ocala, Fla., 1,693.
20, Kenny Parks, Hammond, Ind., 1,678.
21, Timothy Kauble, Marion, Ohio, 1,665.
22, Phillip Moros, Lombard, Ill., 1,652.
23, John Dudak, Orland Park, Ill., 1,651.
24, Rick Francis, Linden, Calif., 1,645.
25, a-Bob Markiewicz, San Diego, 1,638.
26, a-Sam Lantto, Eden Prairie, Minn., 1,631.
27, Gary Livingston, Papillion, Neb., 1,621.
28, (tie) a- Dana Wright, St. Paul, Minn., Patrick King, Yankton, S.D., and
Mike Dias, Lafayette, Colo., 1,612.
31, Michael Henry, Brunswick, Ohio, 1,608.
32, Harv Pallas, Stevensville, Mich., 1,604.
33, a-Alan Harteneck, Red Wing, Minn., 1,603.
34, a-James Martin, Vero Beach, Fla., 1,601.
35, Lucien Casagrande, Canada, 1,590.
36, William Keenan, Jr., Orlando, Fla., 1,587.
37, Bill Idzior, Crown Point, Ind., 1,583.
38, a-John Brockland, St. Charles, Mo., 1,574.
39, Dale Traber, Cedarburg, Wis., 1,569.
40, Tracy Teeters, Salem, Ore., 1,564.
41, Tom Carter, Rockford, Ill., 1,563.
42, a-Gilbert Kuchta, West Allis, Wis., 1,562.
43, Terry Metzner, Kentwood, Mich., 1,556.
44, Darron Peters, Murrieta, Calif., 1,539.
45, Kevin Foley, Reno, Nev., 1,532.
46, Todd Kjell, Roscoe, Ill., 1,523.
47, a-Curtis Matlock, Cloquet, Minn., 1,518.
48, Steven Jansson, Barnes, Wis., 1,517.
49, Bill Sell, Menasha, Wis., 1,503.
50, Dave Sill, Titusville, Fla., 1,489.
51, a-Mike Schmid, St. Paul, Minn., 1,483.
52, Michael Chrzanowski, Shepherd, Mich., 1,480.
53, (tie) Bill McCorkle, Westerville, Ohio, and Darryl Traber, Waterford, Wis., 1,478.
55, Jerry Lau, St. Peters, Mo., 1,475.
56, Tim Pierce, Portland, Ore., 1,474.
57, Dan Schmerbach, St. Joseph, Mo., 1,455.
58, Don Birkentall, Omaha, Neb., 1,454.
59, Dale Eagle, Newport Beach, Calif., 1,452.
60, Paul Mielens, Menomonie, Wis., 1,414.
61, a-Tom Havlish, Coon Rapids, Minn., 1,383.
62, Will Friedrich, Green Bay, Wis., 1,372.
63, Rich Kleinman, Reno, Nev., 1,367.
64, a-Gary Ring, Woodbury, Minn., 1,361.
65, a-Dean Bruinsma, Clear Lake, S.D., 1,357.
66, Galen Keas, Alda, Neb., 1,334.
67, a-Joe Kolodziejczak, Thunder Bay Ontario, Canada, 1,330.
68, Howard Frostman, Washburn, Wis., 1,306.
69, Allen Meskan, Addison, Ill., 1,293.
Currently rated 5.0 by 1 people