Europe Trouncing USA at 16th Weber Cup
October 17, 2015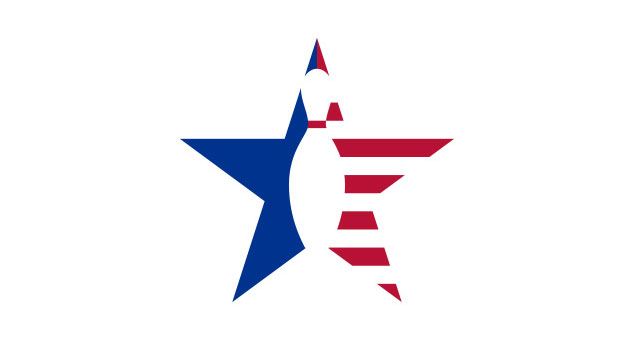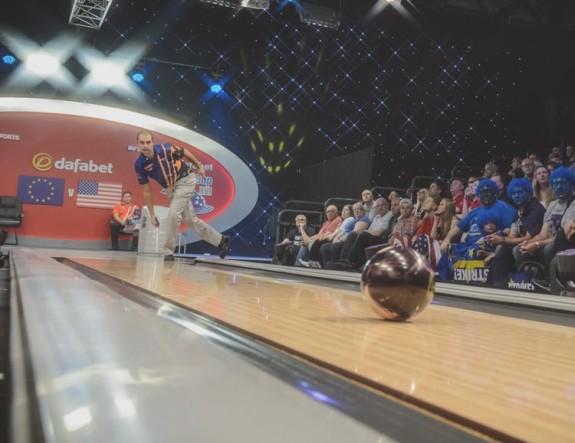 Dom Barrett is captaining Europe to a rout over the U.S.
By Keith Hale
USA team captain predicted that his team would complete of Saturday's two sessions with 4-2 wins, thereby cancelling out the Euopean's four-point lead as they went into session two.
The opening singles match, Osku Palermaa versus Wes Malott, would set the pace. With the Americans fancying the shorter lane pattern, predicting a lower scoring pace, they hoped to turn the tables.
A gutter ball from Malott in the opening frame raised eyebrows, but he managed to make a spare to save face. Jones's forecast of lower scores was correct, at least for the American, as Malott failed to better Palermaa, scoring a lowly 160 to Palermaa's 257.
Europe 6, USA 1.
Palermaa stayed on the lane to be joined by Stuart Williams for the first of three doubles matches in the afternoon, facing America's Parker Bohn III and Malott. Once again the Europeans ruled the roost and emerged the victors, 227-182.
Europe 7, USA 1
Williams staying on the lane to take on American left-hander Bohn in the third singles match. And it was Bohn who reversed the Americans' fortunes by beating Williams 246-234. Tommy Jones had earlier forecast that the Americans would win this session 4-2, so they now would have to win the next three matches.
"We've stopped Europe in their tracks, now we need to keep going," said Bohn.
Europe 7, USA 2.
The second doubles match of the afternoon saw the European duo of Dom Barrett and Martin Larsen face up to Bill O'Neill and Tommy Jones. Jones' forecast of a 4-2 victory this session bit the dust as this close fought encounter finished with Europe in the spotlight, winning 193-187.
Europe 8, USA 2
Martin Larsen and Tommy Jones faced off in the penultimate match of this second session. When Jones took to this specially installed lane at the Barnsley Metrodome, hopes were high of seeing yet another perfecto, which would be his fifth here in this historic mining town. The South Carolinian ran the first ten strikes, then left the 6-pin on his eleventh ball for a 289 win and, more importantly, posting another point for USA. Larsen had to be content with a humble 214.
Europe 8, USA 3
A wrap for the afternoon session came with the doubles, as Osku Palermaa and Dom Barrett tried to return to a six-point lead against Parker Bohn III and Bill O'Neill.
Once again, the Americans set an early lead, but the pendulum swung to Europe's favor and the gap extended to six points. Final score: 228-216.
Europe 9, USA 3.
DAY TWO SCORES
Osku Palermaa 257 Wes Malott 160
Stuart Williams/Osku Palermaa 227 Wes Malott/Parker Bohn III 182
Stuart Williams 234 Parker Bohn III 246
Dom Barrett/Martin Larsen 193 Bill O'Neill/Tommy Jones 187
Martin Larsen v Tommy Jones
Osku Palermaa/Dom Barrett v Parker Bohn III/Bill O'Neill