EWM Youth vs Experience
October 07, 2011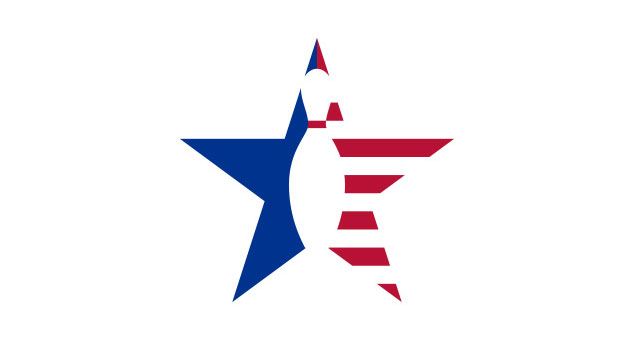 It was 16-year-old Daria Kovalova from the Ukraine ho hit the headlines in squad 2, the Friday afternoon squad of the European Women's Masters at Bowling Pedralbes in Barcelona, pipping Laurence Gaillard of France for the honors in the tenth frame of the sixth game, 196-170, to win the squad.

There were just a dozen desperate competitors on this squad, most of the girls preferring to fit into the later 19:00 edition. Overnight leader Clara Guerrero played her second entry but only managed 1168 this time, well down on last night's 1286.
Kovalova played here last year at the tender age of 15 but has rallied to up her game over the past twelve months. "Of course, I look forward to coming to Barcelona, I enjoy it here very much," she said. "I was really excited when I got the news that I was to be playing here. I live in Moscow now so I am able to bowl many tournaments, as many as I want. Of course, I have a very good coach, and that is my mother, so that is very good for me as I don't get to be afraid of my coach.
"Recently I played in the World women's Championships in Hong Kong and enjoyed that very much and the tournament was very successful for me as I had an average of 218, which was good."
Once again, Catalonia's Sandra Torrents took third place, this time with 1189 to beat her previous 1172.
Fellow Catalan star, Luz Aana Leal, who will represent Catalonia in the upcoming QubicaAMF World Cup in South Africa, had a downturn in fortune to place seventh on the squad with just 1120, so last night's 1266 is her best to date.
A full squad, probably with a waiting list, goes ahead at 19:00 local time.
STANDINGS AFTER SQUAD 2:
VII EUROPEAN WOMEN'S MASTERS

PRESIDENT SAMARANCH TROPHY
PROVISIONAL QUALIFICATION
| | | | | | | | | | |
| --- | --- | --- | --- | --- | --- | --- | --- | --- | --- |
| P | Player | Federation | 1 | 2 | 3 | 4 | 5 | 6 | Pins |
| 1 | Clara Guerrero | Colombia | 224 | 201 | 205 | 225 | 232 | 202 | 1289 |
| 2 | Luz Adriana Leal | Colombia | 179 | 235 | 173 | 278 | 218 | 183 | 1266 |
| 3 | Daria Kovalova | Ukraine | 208 | 186 | 227 | 223 | 206 | 196 | 1246 |
| 4 | Laurence Gaillard | France | 156 | 248 | 214 | 256 | 191 | 170 | 1235 |
| 5 | Sandra Torrents Pelaez | Catalonia | 180 | 179 | 183 | 185 | 244 | 218 | 1189 |
| 6 | Jenny Wegner | Sweden | 191 | 197 | 186 | 172 | 219 | 196 | 1161 |
| 7 | Josefine Linderoth | Sweden | 222 | 164 | 208 | 174 | 166 | 200 | 1134 |
| 8 | Sanna Pasanen | Finland | 185 | 178 | 174 | 167 | 215 | 207 | 1126 |
| 9 | Ida Andersson | Sweden | 172 | 212 | 201 | 182 | 173 | 176 | 1116 |
| 10 | Rosa Mas Puiggros | Catalonia | 147 | 213 | 204 | 163 | 169 | 199 | 1095 |
| 11 | Roser Romero Burgos | Catalonia | 203 | 146 | 181 | 180 | 206 | 143 | 1059 |
| 12 | Francisca Nu�ez Hernandez | Catalonia | 137 | 209 | 168 | 158 | 166 | 206 | 1044 |
| 13 | Eva Jonsson | Sweden | 205 | 169 | 161 | 178 | 150 | 168 | 1031 |
| 14 | Lia Mojarro Postigo | Catalonia | 157 | 153 | 158 | 202 | 167 | 184 | 1021 |
| 15 | Hakamaki Tiia | Finland | 171 | 154 | 208 | 166 | 178 | 142 | 1019 |
| 16 | Sandra Oliva Tudela | Catalonia | 176 | 155 | 179 | 179 | 163 | 158 | 1010 |
| 17 | Ingrid Julia Ingles | Catalonia | 158 | 184 | 150 | 155 | 188 | 140 | 975 |
| 18 | Irene Molera Teruel | Catalonia | 129 | 146 | 160 | 228 | 171 | 135 | 969 |
| 19 | Francisca Melendez Bejar | Catalonia | 159 | 164 | 133 | 119 | 192 | 189 | 956 |
| 20 | Meritxell Sanchez Lloansi | Catalonia | 158 | 145 | 128 | 178 | 138 | 180 | 927 |
| 21 | Merc� Burgues Flamarich | Catalonia | 149 | 155 | 149 | 147 | 171 | 151 | 922 |
| 22 | Elisabet Cejudo Justo | Catalonia | 138 | 167 | 144 | 165 | 117 | 157 | 888 |
| 23 | Noelia Rastrero Medina | Catalonia | 129 | 146 | 159 | 149 | 135 | 155 | 873 |
| 24 | Sandra Barange Villavecchia | Catalonia | 163 | 115 | 146 | 144 | 132 | 140 | 840 |