Final Session: Europe 15 - USA 17
October 16, 2011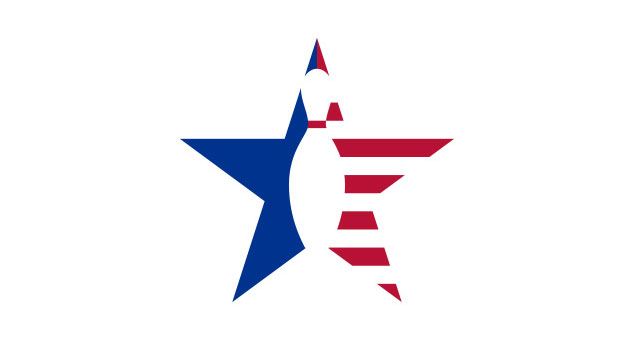 Final Session - Sunday, 18:00

The Americans are two points ahead at the start of this final session and badly want to consolidate their leading position and win four more points to take back the Weber Cup and also take a 7-5 lead over the Weber Cup history.
The program tonight starts with the inevitable Baker team game, then the rest of the matches will all be singles until that vital figure of 17 is hit.
(Photo: Lawrence Lustig)
Asked what Plan B is to be for this evening's session, Europe captainn Osku Palermaa curtly replied: "Strike more!"

"I think out line-up for the Baker game will be the same. we just bowled a bad game this afternoon, so we'll just bowl better. For some reason we just couldn't get the carry today and also ran into splits. I think we're going to make the right adjustments now." His forecast for the final results tonight - "17-13 to us," he replied.
Baker team line-ups:
Europe: Osku Palermaa, Mika Koivuniemi, Dominic Barrett, Paul Moor
USA: Mike Fagan, Tommy Jones, Chris Barnes, Bill O'Neill
Oh Woe is me! say the Europeans. Koivuniemi needed to double in the tenth frame for the Europeans to win the evening's opening Baker match. He hit the strike with the first ball, but an 8-spare finish brought his team one pin short of a tie and handed the advantage once again. gain, Jones was fantastic. "There's only one great bowler in this tournament, and he's on our side,"stated Chris Barnes in the post match interview.
The pressure is now on Osku Palermaa to win back a point in his singles match against Mike Fagan. Palermaa's prediction of a 17-13 European win has now well and truly gone out of the window.
Oh dear, it really is a bad day at black rock for the Europeans. Now the americans only need two points to win the 2011 edition of the Weber Cup as Mike Fagan had his first win of this year's event, pounding Osku Palermaa, 232-192, in the opening singles match.
Now Chris Barnes steps into the spotlight for a brief encounter with leftie Paul Moor. Can Mr Moor stop the rot?
domination has been the slogan of the European team throughout the three days of the 2011 Weber Cup, but that has switched to the Americans and for the home team it is a case of subordination. Chris Barnes at his very best shot 259 to Paul Moor's 203 to bring the points up to 16-11 in the US favor and now Barnes has the chance to seal victory by beating Dominic Barrett. The schedule called for the match to be between Koivuniemi and Barnes but the Finn damaged his hand during the Baker match when he had a bad shot and then punched his chair. He will now only bowl if the matches goes the distance.
A solid streak of relief for the European team and their myriads of supporters as 'super-sub' Barrett clobbers 'superman' Barnes, 251-194, in a fascinating singles and narrowing the margin of points to 12-16, just when we thought it was all over, bar the shouting.
The Americans respect the talent of Paul Moor and now he is on stage against Bill O'Neill. Can the Southamption, Pa. have the privilege of sealing victory, or can the son of Hull keep the ball rolling in Europe's favor?
Cor blimey, mates. What a show. O'Neill started off with a gutter ball but then spares the rack. Moor had a spare and followed that with eleven strikes for a 290, the second highest game of this year's Weber Cup, so extending the show and bringing the score of points up to 13-16. Earlier, European captain had forecast that the final result would be 17-13 in his favor, but with Palermaa now facing Jones it could be that point score, but in favor of the Americans.
Well, well, who'd a thought it? High scorer Tommy Jones humbled to a 155, perhaps the lowest score he has ever had in his Weber Cup career, and Osku Palermaa, who has frankly been bowling some rubbish, rolling to victory with a 233. Things are looking up for the Europeans, but with a very big but, they have to win three more matches. Could this turn out to be a marathon, or a sprint over the line for the Americans as Mike Fagan takes on an injured Mika Koivuniemi?
Good grief! Isn't it an old adage that you never play an injured opponent? A bitter lesson for Mike Fagan as he came a cropper against Mika Koivuniemi who had injured his wrist in a fight with a char after a bad shot in the earlier Baker team event. Thoughts of an easy ride for Fagan went well down the drain when the Finn shot seven straight strikes to claim the victory.
Now an interesting part. We move into a 'Captain's pick' situation as all four members of each team have completed singles matches. The two captains now select an opponent and the two unlucky (or lucky) contenders for the next match will be the two captains, Osku Palermaa and Chris Barnes.
It took a while for the Americans to get off 16 points and cross the line to climb the rostrum, but six strikes in a row from Chris Barnes to finish off his match against Palermaa settled the issue.
After the final match, Chris Barnes commented: "When the momentum starts shifting the other way it gets awfully hard sometimes. It shouldn't seem that hard to win one out of six matches, but we were beginning to wonder at the end whether we were going to get it. I think both of us captain's were probably surprised about the pick. I was surprised that Osku picked me and Osku was surprised I picked him.
"Two of the three right-handers were going to bowl, that was for sure. That was one thing we knew. Paul Moor had been too strong and so we decided to go with that. Mika can bowl such a good game, bowling it slow with his hand injury maybe helping him out a little bit so we were probably going to go with Dominic in the last match for the lack of better options.
"Osku is awfully hard to play against as he changes the lanes an awful lot and he does it for humself too. He keeps making the moves and I have to do the same and I finally got in front of it, maybe too far ahead of it, but throwing big games like he does can be very difficult on this single lane.
"We are absolutely happy to bring the Weber Cup back home. My first thought when the Europeans picked me for this game was to make them pay."
Osku on his great fight back: "Well, what do you expect from being 16-11 down? I am happy about the way we bowled this evening. That comeback after what happened before that is just amazing. I was quite sure that the Americans were going to pick me actually. If I had won I would have liked our chances as they would have probably matched Mike Fagan against Mika for the final game."
This has certainly been one of the most close fought and exciting Weber Cups and much credit is due to the eight players for putting on a masterclass of tenpin bowling and providing huge entertainment that has been enjoyed by one and all over the three days.
Well done to the organizers, Matchroom Sport, too. Everything has been absolutely superb.

| | | | | | | | | | | | | |
| --- | --- | --- | --- | --- | --- | --- | --- | --- | --- | --- | --- | --- |
| Name | Nat | 1 | 2 | 3 | 4 | 5 | 6 | 7 | 8 | 9 | 10 | Total |
| | BAKER | 9/ | X | X | 9/ | X | X | X | 9/ | X | XXX | |
| | USA | 20 | 49 | 69 | 89 | 119 | 148 | 168 | 188 | 218 | 248 | 248 |
| | | 9- | X | 8/ | X | X | X | X | X | X | X 8/ | |
| | Europe | 9 | 29 | 49 | 79 | 109 | 139 | 169 | 199 | 227 | 247 | 247 |
| | | | | | | | | | | | | |
| --- | --- | --- | --- | --- | --- | --- | --- | --- | --- | --- | --- | --- |
| Name | Nat | 1 | 2 | 3 | 4 | 5 | 6 | 7 | 8 | 9 | 10 | Total |
| Mike | | X | X | X | X | 7 / | 9/ | X | X | X | 8s1 | |
| Fagan | USA | 30 | 60 | 87 | 107 | 126 | 146 | 176 | 204 | 223 | 232 | 232 |
| Osku | | 9/ | 7s2 | X | 9/ | 7/ | X | X | X | 9/ | -/X | |
| Palermaa | Europe | 17 | 26 | 46 | 63 | 83 | 113 | 142 | 162 | 172 | 192 | 192 |
| | | | | | | | | | | | | |
| --- | --- | --- | --- | --- | --- | --- | --- | --- | --- | --- | --- | --- |
| Name | Nat | 1 | 2 | 3 | 4 | 5 | 6 | 7 | 8 | 9 | 10 | Total |
| Chris | | X | 7/ | X | X | X | X | X | X | X | 9/X | |
| Barnes | USA | 20 | 40 | 70 | 100 | 130 | 160 | 190 | 219 | 239 | 259 | 259 |
| Paul | | X | X | X | 7/ | X | 7s2 | 9/ | 9/ | X | 9/9 | |
| Moor | Europe | 30 | 57 | 77 | 97 | 116 | 125 | 144 | 164 | 184 | 203 | 203 |
| | | | | | | | | | | | | |
| --- | --- | --- | --- | --- | --- | --- | --- | --- | --- | --- | --- | --- |
| Name | Nat | 1 | 2 | 3 | 4 | 5 | 6 | 7 | 8 | 9 | 10 | Total |
| Chris | | X | 72 | X | 7/ | X | 72 | X | X | X | 9/9 | |
| Barnes | USA | 19 | 28 | 48 | 68 | 87 | 96 | 126 | 155 | 175 | 194 | 194 |
| Dominic | | X | X | X | X | 9/ | 7s1 | X | X | X | XX7 | |
| Barrett | Europe | 30 | 60 | 89 | 109 | 126 | 134 | 164 | 194 | 224 | 251 | 251 |
| | | | | | | | | | | | | |
| --- | --- | --- | --- | --- | --- | --- | --- | --- | --- | --- | --- | --- |
| Name | Nat | 1 | 2 | 3 | 4 | 5 | 6 | 7 | 8 | 9 | 10 | Total |
| Bill | | -/ | 9/ | X | X | X | X | X | 9/ | X | 9/8 | |
| O'Neill | USA | 19 | 39 | 69 | 99 | 129 | 158 | 178 | 198 | 218 | 236 | 236 |
| Paul | | 9/ | X | X | X | X | X | X | X | X | XXX | |
| Moor | Europe | 20 | 50 | 80 | 110 | 140 | 170 | 200 | 230 | 260 | 290 | 290 |
| | | | | | | | | | | | | |
| --- | --- | --- | --- | --- | --- | --- | --- | --- | --- | --- | --- | --- |
| Name | Nat | 1 | 2 | 3 | 4 | 5 | 6 | 7 | 8 | 9 | 10 | Total |
| Tommy | | X | X | 9/ | X | 6s1 | 9/ | 7s1 | 9/ | 7/ | XXX | |
| Jones | USA | 29 | 49 | 69 | 86 | 93 | 110 | 118 | 135 | 155 | 185 | 185 |
| Osku | | 8s1 | 9/ | X | X | X | X | X | 7/ | X | X7/ | |
| Palermaa | Europe | 9 | 29 | 59 | 89 | 119 | 146 | 166 | 186 | 213 | 233 | 233 |
| | | | | | | | | | | | | |
| --- | --- | --- | --- | --- | --- | --- | --- | --- | --- | --- | --- | --- |
| Name | Nat | 1 | 2 | 3 | 4 | 5 | 6 | 7 | 8 | 9 | 10 | Total |
| Mike | | X | X | 81 | 7/ | X | 9/ | X | 9/ | X | XXX | |
| Fagan | USA | 28 | 47 | 56 | 76 | 96 | 116 | 136 | 156 | 186 | 216 | 216 |
| Mika | | X | X | X | X | X | X | X | 8s1 | 8s1 | XXX | |
| Koivuniemi | Europe | 30 | 60 | 90 | 120 | 150 | 178 | 197 | 206 | 215 | 245 | 245 |
| | | | | | | | | | | | | |
| --- | --- | --- | --- | --- | --- | --- | --- | --- | --- | --- | --- | --- |
| Name | Nat | 1 | 2 | 3 | 4 | 5 | 6 | 7 | 8 | 9 | 10 | Total |
| Chris | | X | 9/ | X | 9/ | X | X | X | X | X | X9- | |
| Barnes | USA | 20 | 40 | 60 | 80 | 110 | 140 | 170 | 200 | 229 | 248 | 248 |
| Osku | | 7/ | X | 8/ | X | X | X | X | 8/ | 9/ | XXX | |
| Palermaa | Europe | 20 | 40 | 60 | 90 | 120 | 148 | 168 | 187 | 207 | 237 | 237 |