Finals Day in Barcelona
October 09, 2011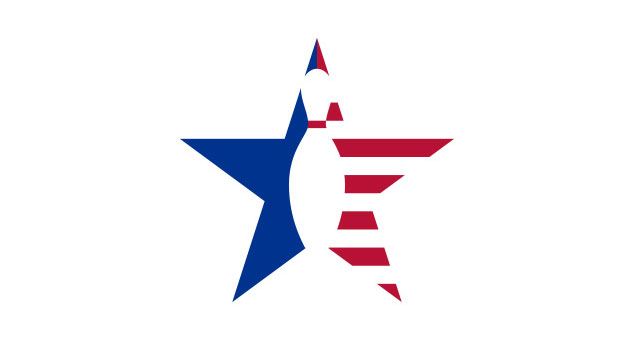 After six gruelling squads over three days of qualifying, the leading 24 girls now face two four-game blocks before the four

semi-finalists are named.
Fifty per cent of the qualifying scores is carried forward into the two final stages and then the leading four play best of three games in semi-finals and the two winners advance to a further best of three game final.
Who is favorite, I hear you ask? Well, bowling mundane scores over her first couple of squads, defending champion Denmark's Mai Ginge Jensen came to the fore last night to win the final squad and said that she is going to be the one to beat. "Everybody wants to beat me as I am the world champion," she said after the squad. She won the All Events gold medal at the recent World Women's Championships in Hong Kong with a 24-game total of 5744, a fantastic average of 239, outshining the so-called American stars. To add to her treasure haul, she also picked up a further three bronze medals.
Then there's Clara Juliana Guerrero, a Colombian now married and living in Texas. she loves being in Barcelona and it was here last year that she was inducted in the World Bowling Writers Hall of Fame and was also World Bowler of the Year.
England's Nicki Ainge, getting her feet back into the doors after a five-month drop from bowling following an injury, topped the qualifying round with the only score over 1300, a 1306, and fellow countrywoman Kirsten Penny, a past EWM champion, is always a danger when in a fighting mood, and she looks that way today.
And what a good each-way bet for young Daria Kovalova from Ukraine, but now living in Moscow. She won one of the qualifying squads and was runner-up in the final squad. She has already clinched the President Samaranch Trophy, an additional prize for the under-20s, and at the tender age of 16 is certainly proving to be a force to be reckoned with.
So, four of the eight games completed and the star of our show so far is once again Mai Ginge Jensen, she just seems unstoppable and on the crest of the waves.
"I think the most important thing is to focus on the game," Mai explained. "I think everybody expects me to win because I am a world champion, but everybody here has a chance and that is a good thing about this tournament. I knew that I had to grab myself a good last game.
"I really didn't like lanes 7 & 8 yesterday, but today I do. I watched Clara (Guerrero) bowl and it was easy to see a good line and do something. It is great when you can have two good people bowling together on the same pair and that's important. You can see if she makes a bad shot or whether it is the lane so make the necessary moves."
As you can see on the updated scores, Jensen leads with 1515 and guerrero is just nine sticks back. Our two Brits, Penny and Ainge, sit a little in the wilderness but third and fourth respectively with 1442 and 1441.
Final stage 2 bowls off at 11.30 CET with four more games, then the top four progress to the finals.
STANDINGS AFTER FINAL STAGE 1:
VII EUROPEAN WOMEN'S MASTERS

PRESIDENT SAMARANCH TROPHY
| | | | | | | | | | | | | | |
| --- | --- | --- | --- | --- | --- | --- | --- | --- | --- | --- | --- | --- | --- |
| P | Player | Federation | Qualify | 1 | 2 | 3 | 4 | 5 | 6 | 7 | 8 | Pins | TOTAL |
| 1 | Mai Ginge Jensen | Denmark | 637 | 211 | 224 | 198 | 245 | 0 | 0 | 0 | 0 | 878 | 1515 |
| 2 | Clara Guerrero | Colombia | 644 | 177 | 259 | 224 | 202 | 0 | 0 | 0 | 0 | 862 | 1506 |
| 3 | Kirsten Penny | England | 628 | 236 | 224 | 183 | 171 | 0 | 0 | 0 | 0 | 814 | 1442 |
| 4 | Nicki Ainge | England | 653 | 174 | 213 | 175 | 226 | 0 | 0 | 0 | 0 | 788 | 1441 |
| 5 | Daria Kovalova | Ukraine | 634 | 192 | 194 | 205 | 191 | 0 | 0 | 0 | 0 | 782 | 1416 |
| 6 | Krista Pollanen | Finland | 616 | 202 | 158 | 215 | 223 | 0 | 0 | 0 | 0 | 798 | 1414 |
| 7 | Helen Johnsson | Sweden | 630 | 143 | 178 | 179 | 278 | 0 | 0 | 0 | 0 | 778 | 1408 |
| 8 | Bettina Lund | Denmark | 629 | 188 | 177 | 174 | 236 | 0 | 0 | 0 | 0 | 775 | 1404 |
| 9 | Britt Brondsted | Denmark | 613 | 215 | 177 | 229 | 156 | 0 | 0 | 0 | 0 | 777 | 1390 |
| 10 | Joline-persson Planefors | Sweden | 589 | 177 | 209 | 213 | 194 | 0 | 0 | 0 | 0 | 793 | 1382 |
| 11 | Gaelle Laplanche | France | 605 | 196 | 187 | 169 | 224 | 0 | 0 | 0 | 0 | 776 | 1381 |
| 12 | Luz Adriana Leal | Colombia | 633 | 176 | 166 | 184 | 222 | 0 | 0 | 0 | 0 | 748 | 1381 |
| 13 | Anja Ginge | Denmark | 596 | 203 | 197 | 170 | 213 | 0 | 0 | 0 | 0 | 783 | 1379 |
| 14 | Rebecka Larsen | Sweden | 592 | 155 | 195 | 235 | 194 | 0 | 0 | 0 | 0 | 779 | 1371 |
| 15 | Valérie Murat | France | 593 | 196 | 223 | 185 | 166 | 0 | 0 | 0 | 0 | 770 | 1363 |
| 16 | Laurence Gaillard | France | 617 | 177 | 176 | 189 | 201 | 0 | 0 | 0 | 0 | 743 | 1360 |
| 17 | Roosa Lunden | Finland | 615 | 197 | 178 | 183 | 174 | 0 | 0 | 0 | 0 | 732 | 1347 |
| 18 | Randi Kryger | Denmark | 584 | 191 | 178 | 177 | 195 | 0 | 0 | 0 | 0 | 741 | 1325 |
| 19 | Sandra Torrents Pelaez | Catalonia | 623 | 161 | 174 | 188 | 179 | 0 | 0 | 0 | 0 | 702 | 1325 |
| 20 | Nina Flack | Sweden | 594 | 198 | 171 | 190 | 168 | 0 | 0 | 0 | 0 | 727 | 1321 |
| 21 | Sanna Pasanen | Finland | 598 | 201 | 161 | 207 | 150 | 0 | 0 | 0 | 0 | 719 | 1317 |
| 22 | Stéphanie Dubourg | France | 601 | 171 | 212 | 161 | 155 | 0 | 0 | 0 | 0 | 699 | 1300 |
| 23 | Eva Jonsson | Sweden | 601 | 196 | 167 | 127 | 205 | 0 | 0 | 0 | 0 | 695 | 1296 |
| 24 | Ida Andersson | Sweden | 592 | 177 | 175 | 181 | 159 | 0 | 0 | 0 | 0 | 692 | 1284 |