Five candidates slated for USBC Board election, nine legislative proposals to be decided
February 10, 2023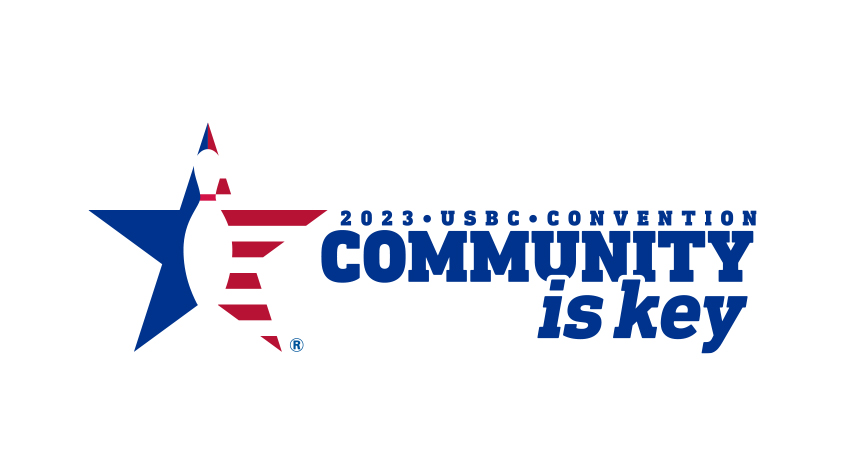 ARLINGTON, Texas –
The United States Bowling Congress Nominating Committee has slated five candidates for election to the USBC Board of Directors, and delegates also will vote on nine legislative proposals at the 2023 USBC Convention and Annual Meeting.
The 2023 USBC Convention will take place April 24-27 at the South Point Hotel and Casino in Las Vegas, with the Annual Meeting legislative sessions to take place on the final day.
Delegates will vote to fill three open positions on the USBC Board of Directors. Incumbents Glenda Beckett and Adam Mitchell are among the five slated, as well as current director Mike Cannington who will term out as a Youth Committee member. He is seeking election by the delegates.
The USBC Nominating Committee, which may slate up to two candidates for each opening, set a slate of five candidates:
Glenda Beckett, Palmetto Bay, Florida

Brandon Bowman, Mukilteo, Washington

Mike Cannington, Fort Myers, Florida

Adam Mitchell, Myrtle Beach, South Carolina

Cheryl Younger, Leavenworth, Kansas
Beckett has been on the USBC Board of Directors since the 2020-2021 season. She currently serves on the Awards and Recognition, Nominating and Legal and Legislative Committees. Beckett has been the Greater Miami USBC Association Manager since 2012 and, on the state level, she has been a Florida State USBC board member since 2018. She was inducted into the Greater Miami USBC Hall of Fame for meritorious service in 2014. Professionally, Beckett retired from AT&T/Lucent Technologies in 2001, having worked as executive assistant to the president for the Caribbean and Latin America region.
Bowman is a 31-year USBC member who currently serves as a director on the boards of Washington State USBC and Snohomish County USBC. As chair of the Youth and Communications Committees for both associations, Bowman has coached youth for four years while managing youth programs, websites and social media platforms. He also serves on the Scholarship and Finance Committees. Professionally, Bowman is a Sustainable Business Consultant and Finance Manager, focusing on strategy, operational efficiency and financial management of corporations.
Cannington has been a member of the International Bowling Campus Youth Committee since 2014. He is the sales and marketing director for Bowling Management Associates, operators of seven bowling centers in southwest Florida. A lifelong bowler, Cannington was captain of the University of South Florida bowling team (1978-1980). He has taken on leadership roles with both business and civic organizations throughout his four decades in business. Cannington served eight years as a member of the Southwest Florida USBC association and currently is working on the Member Events Committee for the Bowling Centers Association of Florida (BCAF).
Mitchell began his second term on the board in the 2020-2021 season. He served as vice president for two seasons, also starting during the 2020-2021 season. He was a board member for Nation's Capital Area USBC from 2014-2020 and continues to serve as a Virginia State Youth Director. He started bowling at age 10 and was a local Youth Leader for the Young American Bowling Alliance (YABA). Off the lanes, he is Chief Executive Officer of Global Solutions Inc., a company he started in 2013 to provide managed security, human capital management, fingerprinting and payroll services to federal contractor clients.
Younger has more than 20 years of USBC membership and serves as second vice president of the Kansas State USBC, where she also serves as co-chair for the Tournament Committee and is a member of the Finance Committee. Younger also serves as a director on the board of Wy-Jon County USBC, where she is chairperson for the Hall of Fame/Bowler of Year Committee and has served on the BVL Committee. Professionally, she worked 45 years in the corporate travel and financial services industry, most recently as senior manager of strategic relationship management for American Express Global Business Travel.
Additional candidates for the USBC Board of Directors may run from the floor, provided they give notice of their candidacy to the committee by March 27, 2023. Go to

BOWL.com/Convention

for the Nomination from the Floor information.
Full biographies of all the candidates will be published in the coming weeks and included in the USBC Convention program.
Of the nine proposed amendments to be voted on by delegates at the USBC Annual Meeting, five relate to bylaws, two are for league rules and two more are for tournament rules. Bylaws proposals require a two-thirds majority vote for adoption, while league and tournament rules require a majority vote to pass.
Visit
BOWL.com/Convention
for more information about the 2023 USBC Convention and Annual Meeting, including the proposed legislation.