Five elected to USBC Hall of Fame for 2024
November 16, 2023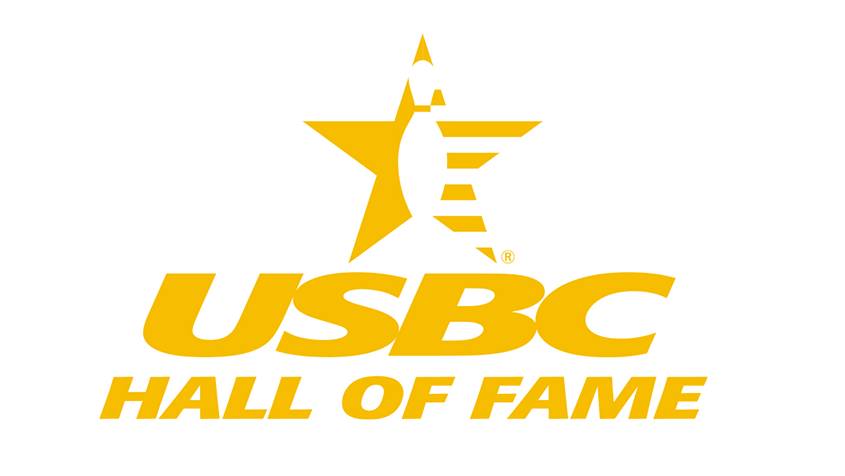 ARLINGTON, Texas –
The United States Bowling Congress Hall of Fame will welcome at least five new members when the 2024 class is inducted April 24 during the USBC Convention in Las Vegas.
The USBC Hall of Fame Committee recently elected Debbie Kuhn of Abingdon, Maryland; Jodi Woessner of Oregon, Ohio; and Brian Waliczek of Frankenmuth, Michigan, in the Outstanding USBC Performance category, Roy Buckley of Columbus, Ohio, posthumously in the Veterans category, and Darlene Baker of Mahomet, Illinois, in Meritorious Service.
In addition to the five electees, the USBC Hall of Fame Committee selected six bowlers – one woman and five men – for the Superior Performance ballot that will be distributed to a national panel of USBC Hall of Fame members, USBC Board members and veteran bowling writers.
Named to the women's national ballot is Missy Parkin of Laguna Hills, California.
Selected for the men's national ballot are Bryan Goebel of Shawnee, Kansas; Tommy Jones of Simpsonville, South Carolina; Wes Malott of Fort Wayne, Indiana; Sean Rash of Montgomery, Illinois; and Mike Scroggins of Amarillo, Texas.
Kuhn, a right-hander, is a two-time champion at the USBC Women's Championships.
Both of her titles came at the 1991 event in Cedar Rapids, Iowa, where she set records (since broken) in both Classic Singles (773) and All-Events (2,036). Her all-events total marked the first time a woman had broken the 2,000-pin mark.
Kuhn is a three-time member of Team USA (1998, 1999 and 2000) where she was part of gold medal teams at the 1999 Pan American Games and the 2000 FIQ World Tenpin Team Cup. She was the U.S. National Amateur champion in 1998.
In addition to her two Women's Championships wins, Kuhn owns four more top-10 finishes at the Women's Championships. She was the Bowling Digest Magazine Amateur Woman Bowler of the Year in 1999 and has been inducted into the Maryland State USBC Association Hall of Fame, the Greater Baltimore USBC Hall of Fame and the National Junior College Athletic Association Hall of Fame, all for Superior Performance.
Woessner owns three titles at the USBC Women's Championships, with her most recent coming in this year's event. The right-hander also is the 2022 USBC Senior Queens champion.
At the 2010 Women's Championships in El Paso, Texas, Woessner posted a record all-events total of 2,330, which gave her titles in both Scratch All-Events and Diamond All-Events. The record still stands today.
This year in Las Vegas, Woessner won the Diamond Team event as a member of Sterner Strong 2. Woessner contributed 679 to the winning team total of 2,705. Included in that 679 was a 300 game, making her one of five bowlers at the tournament to record both a 300 game and 800 series (816 in doubles in 2010) on the championship lanes.
Woessner's win at the 2022 Senior Queens in Las Vegas came in her event debut. Woessner went undefeated in bracket match play and earned the top seed for the stepladder finals where she defeated USBC Hall of Famer Lucy Sandelin, 238-223, for the title.
In addition to her Women's Championships and Senior Queens victories, Woessner has five other top-10 finishes at the Women's Championships, a pair of top-10 finishes in the USBC Queens and a fourth-place finish at this year's USBC Senior Queens.
Waliczek earned induction in his first year on the ballot on the strength of four Eagles won at the USBC Open Championships.
Eagle No. 1 for Waliczek, a right-hander, came in 2015 as part of Team NABR in El Paso, Texas. The group captured the title in Regular Team with a 3,368 total. Waliczek's contribution was 659.
Waliczek's second and third wins at the Open Championships came in 2017 in Las Vegas as Team NABR won titles in both Regular Team (3,266 with Waliczek contributing 655) and Team All-Events (9,957 with Waliczek adding 2,051).
His fourth Eagle came at the 2022 event in Las Vegas as Waliczek captured the Regular All-Events title with 2,241. His performance on the way to that Eagle was incredibly consistent as Waliczek posted 745 in team, 750 in doubles and 746 in singles (a 249 average for his nine games).
Waliczek ranks sixth on the Open Championships lifetime average list (min. 20 years) with a 217.6 average. On the 10-year short-term average list, he ranks fourth at 224.3. In addition to his four Eagles, he owns eight other top-10 finishes at the event. He's a former National Collegiate Bowling Coaches Association (NCBCA) Bowler of the Year (1998-1999 season) and member of the Intercollegiate Team Championships winning team at Saginaw Valley State (1996-1997 season).
Buckley, who died in 2021 at the age of 77, earned induction in the Veterans category after previously being considered in Superior Performance.
The right-hander who bowled out of Columbus, Ohio, won seven titles on the Professional Bowlers Association Tour in a 10-year span from 1971-1981 and captured a pair of Eagles at the Open Championships.
His first PBA Tour win came in North Carolina in the 1971 Winston-Salem Open and was bookended by a win in New York in the 1981 Buffalo Open. Buckley was a consistent threat in the 70s, collecting six of his seven titles in that decade.
Buckley's two Eagles at the Open Championships also came in the 70s as he was part of the winning team in the Classic Team division in back-to-back years – 1975 and 1976. Buckley's Munsingwear #2 teams were victorious with 2,980 in 1975 and 3,281 in 1976. Buckley's contribution to the cause was 661 in 1975 and 641 the following year.
He had one top-10 finish at the USBC Masters (sixth in 1991) and a pair of top-10 finishes at the USBC Senior Masters (tied for ninth in 2001 and second in 2004). Buckley also had four other top-10 finishes at the Open Championships, including second-place finishes in 1974 in Classic Team and Classic All-Events where he shot 2,103.
Buckley was a two-time first team USBC All-American (1975 and 1976), a first team Bowlers Journal All-American (1975-1976 season) and has been inducted into the Central Ohio USBC Hall of Fame (1977), the Ohio State USBC Hall of Fame (1988) and the PBA Hall of Fame (1992).
Baker has spent more than three decades serving the bowling industry in a variety of local, state, national and international roles from youth bowling to the adult ranks.
She has been a director, secretary, treasurer, delegate, vice president and president at every level, culminating with a one-year term as the president of USBC (the first woman to hold the office), following a year as president-elect.
Baker has served on dozens of committees, often as the chairperson, at each level and was a key participant in the creation of the USBC in 2005 through the merger of the ABC, WIBC, YABA and USA Bowling. She also has contributed to the evolution of the SMART program.
She has been a member of the volunteer tournament staff at the USBC Junior Gold Championships for more than a decade and has assisted at the World Bowling Women's Championships and World Bowling Youth Championships as well as her annual state and local events.
Baker also offers much of her time to bowling's charities. She has worked closely with the Bowlers To Veterans Link and was the BVL Ambassador of the Year in 2019.
Her decades as a leader, volunteer, philanthropist and mentor already have earned her spots in the Clinton (Ill.) WBA Hall of Fame (1991), Illinois WBA Hall of Fame (2005) and Champaign (Ill.) Area Hall of Fame (2012) – all for meritorious service.
Through 2023, there are 452 members of the USBC Hall of Fame – 230 in Superior Performance, 126 in Meritorious Service, 54 in Veterans, 22 in Pioneer and 20 in Outstanding USBC Performance.
The USBC Hall of Fame was created in 2005 by merging the former American Bowling Congress and Women's International Bowling Congress Halls of Fame.
Visit
BOWL.com/HallofFame
for more information on the USBC Hall of Fame.