Florida bowler rolls perfect game at 2022 USBC Open Championships
May 03, 2022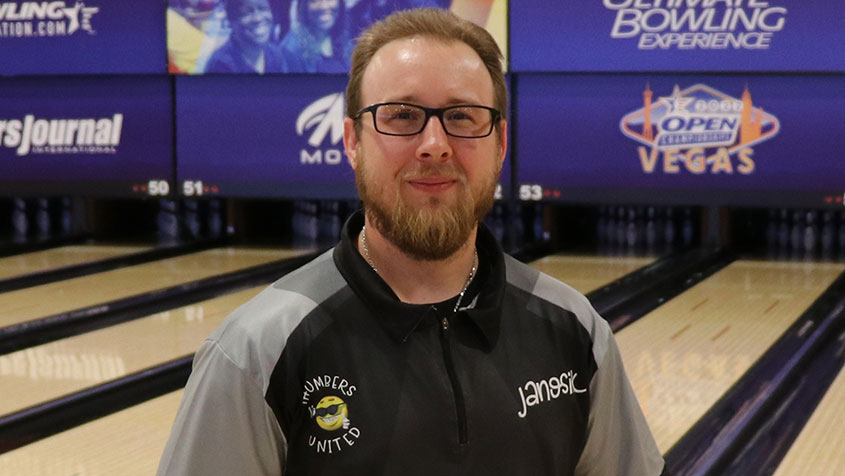 By Nick Bonsanto
USBC Communications

LAS VEGAS
- Michael Janosik of Port Charlotte, Florida, became the 21st bowler at the 2022
United States Bowling Congress Open Championships
to roll a 300 game Monday at the South Point Bowling Plaza.
Competing in his fifth USBC Open Championships, the 30-year-old Janosik found himself in his final game of singles entering the 10th frame with a shot at perfection.
He is no stranger to rolling 300s and has had over 20 in his career, but this one was different.
"It was absolutely nerve-wracking," Janosik said. "Every time I'm up to bowl after the front nine, I'm always nervous. Here, it was 10 times worse."
Janosik rolled 166 and 195 in his first two games of singles prior to his 300 for a 661 series. Earlier in the tournament, he bowled 654 in doubles and 603 in team for his best Open Championships appearance to date with a 1,918 all-events total.
David Jecko of Whitesboro, New York, leads Regular Singles with a 788 series, and Brett Cunningham of Clay, New York, holds the lead in Regular All-Events with 2,220.
Bowlers who roll a perfect game in the Open Championships seem to always feel a 300 in this tournament means more than most. Janosik is no different.
"It means absolutely everything," Janosik said. "I don't think I can put into words how much more this one means."
The right-hander really enjoys competing in the Open Championships. He talked about what it's like to bowl in this marquee event.
"The magnitude of it is a good feeling. It's good knowing you are bowling against some of the best bowlers in the country," Janosik said. "It's competitive, but it's extremely fun."
Regular Singles and All-Events features bowlers with entering averages of 176 and above.
Visit us on Facebook at the
official USBC Open Championships page
.