France by a Whisker
March 19, 2011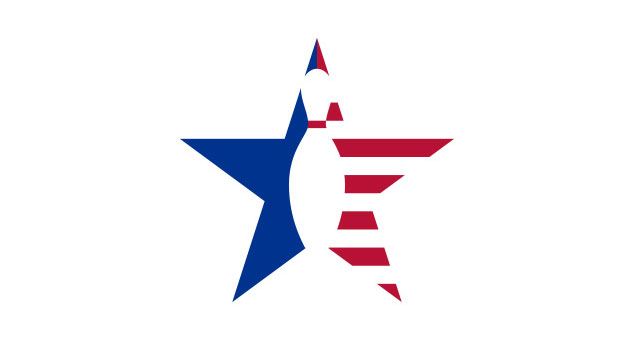 A packed concourse at Bowling Pedralbes for the 17:00 squad this evening, hardly room to swing a kitten, but the crowd were not supporting the bowling, they stopped off for a quick couple of beers before watching Barcelona v Madrid at Camp Nou soccer

stadium, next door to the bowling center.
It was nice to see the place jammed to the rafters though and proprietor Orial Ros was pleased with the extra income.
On the lanes, it was a field day for many with the goal of winning this squad or hoping to beat the cuts, better in the top 24 to compete in the later squad tomorrow morning, thereby having something of a lie-in.
The eventual result was a tie for Francois Sacco of France and Spaniard Melvin Ocando, both on 1283, but Sacco took the squad honors by rolling the highest last game, 216-204.
Dame Fortune favors the brave and Sacco had a good helping of the fine stuff as he is the only player to win a squad with a score less than 1300.
"The lanes seemed to be a little more difficult through this squad than they were yesterday," commented Sacco, "but I am happy to be best on the squad."
The hard luck story calls for pity for Latvia's Diana Zavjalova. She opened her six-game stint with a 275 then failed to exceed 200 in the remainiNg five games.
STANDINGS AFTER SQUAD 11:
| | | | | | | | | | | | |
| --- | --- | --- | --- | --- | --- | --- | --- | --- | --- | --- | --- |
| P | Player | Federation | 1 | 2 | 3 | 4 | 5 | 6 | Pins | Hdcp | Total |
| 1 | Ghislaine v/d Tol | Netherlands | 180 | 244 | 248 | 215 | 230 | 240 | 1357 | 48 | 1405 |
| 2 | Jesper Agerbo | Denmark | 248 | 248 | 192 | 236 | 278 | 201 | 1403 | 0 | 1403 |
| 3 | Paco Rodriguez Suances | Spain | 215 | 227 | 217 | 268 | 233 | 235 | 1395 | 0 | 1395 |
| 4 | Panu Nurmilo | Finland | 267 | 234 | 175 | 224 | 230 | 258 | 1388 | 0 | 1388 |
| 5 | Brian Voss | USA | 254 | 236 | 204 | 235 | 213 | 245 | 1387 | 0 | 1387 |
| 6 | Joline Persson Planefors | Sweden | 236 | 206 | 179 | 245 | 221 | 249 | 1336 | 48 | 1384 |
| 7 | Ildemaro Ruiz | Venezuela | 236 | 268 | 202 | 188 | 226 | 246 | 1366 | 0 | 1366 |
| 8 | Lisanne Breeschoten | Netherlands | 202 | 203 | 269 | 179 | 279 | 184 | 1316 | 48 | 1364 |
| 9 | Gery Verbruggen | Belgium | 227 | 202 | 221 | 258 | 217 | 236 | 1361 | 0 | 1361 |
| 10 | Or Aviram | Israel | 225 | 182 | 222 | 236 | 279 | 213 | 1357 | 0 | 1357 |
| 11 | Anders Lousdal | Denmark | 200 | 237 | 244 | 243 | 238 | 193 | 1355 | 0 | 1355 |
| 12 | Nicole Sanders | Netherlands | 210 | 217 | 237 | 223 | 247 | 170 | 1304 | 48 | 1352 |
| 13 | Yoan Alix | France | 209 | 181 | 237 | 256 | 198 | 258 | 1339 | 0 | 1339 |
| 14 | Laurence Gaillard | France | 224 | 206 | 197 | 234 | 166 | 258 | 1285 | 48 | 1333 |
| 15 | Marcial Ovide Marron | Catalonia | 235 | 197 | 186 | 221 | 246 | 235 | 1320 | 0 | 1320 |
| 16 | Joonas Jehkinen | Finland | 256 | 185 | 217 | 246 | 214 | 202 | 1320 | 0 | 1320 |
| 17 | Priscilla Maaswinkel | Netherlands | 185 | 266 | 200 | 245 | 190 | 186 | 1272 | 48 | 1320 |
| 18 | Kenneth Bland | USA | 185 | 205 | 230 | 204 | 234 | 258 | 1316 | 0 | 1316 |
| 19 | Vincent Cayez | France | 197 | 258 | 215 | 237 | 216 | 190 | 1313 | 0 | 1313 |
| 20 | Clara Guerrero | Colombia | 214 | 216 | 214 | 236 | 182 | 202 | 1264 | 48 | 1312 |
| 21 | Rebecka Larsen | Sweden | 222 | 227 | 256 | 188 | 194 | 176 | 1263 | 48 | 1311 |
| 22 | Jean-marc Samain | Belgium | 246 | 235 | 244 | 187 | 213 | 182 | 1307 | 0 | 1307 |
| 23 | Heidi Thorstensen | Norway | 237 | 191 | 181 | 222 | 181 | 245 | 1257 | 48 | 1305 |
| 24 | Peder Grimsen | Sweden | 207 | 225 | 208 | 249 | 227 | 188 | 1304 | 0 | 1304 |
| 25 | Paul Stott Jr | Ireland | 239 | 210 | 234 | 199 | 237 | 182 | 1301 | 0 | 1301 |
| 26 | Wendy Kok | Netherlands | 237 | 234 | 207 | 161 | 213 | 199 | 1251 | 48 | 1299 |
| 27 | Mikael Kanold | Sweden | 179 | 227 | 216 | 231 | 229 | 216 | 1298 | 0 | 1298 |
| 28 | Thomas Larsen | Denmark | 201 | 208 | 233 | 246 | 220 | 188 | 1296 | 0 | 1296 |
| 29 | Bianca Wiekeraad | Netherlands | 213 | 219 | 234 | 179 | 223 | 180 | 1248 | 48 | 1296 |
| 30 | Nicki Ainge | England | 257 | 199 | 212 | 171 | 203 | 205 | 1247 | 48 | 1295 |
| 31 | Alexander Medvediskov | Russia | 183 | 230 | 234 | 190 | 182 | 268 | 1287 | 0 | 1287 |
| 32 | Tobias Karlsson | Sweden | 268 | 167 | 232 | 195 | 213 | 212 | 1287 | 0 | 1287 |
| 33 | François Sacco | France | 195 | 233 | 225 | 225 | 189 | 216 | 1283 | 0 | 1283 |
| 34 | Melvin Ocando | Spain | 190 | 256 | 202 | 213 | 218 | 204 | 1283 | 0 | 1283 |
| 35 | Mari Nurmilo | Finland | 209 | 217 | 210 | 166 | 222 | 204 | 1228 | 48 | 1276 |
| 36 | Kirsten Penny | England | 221 | 214 | 189 | 178 | 244 | 180 | 1226 | 48 | 1274 |
| 37 | Hector Roca Roig | Catalonia | 248 | 221 | 211 | 196 | 245 | 149 | 1270 | 0 | 1270 |
| 38 | Carmen Haandrikman | Netherlands | 213 | 197 | 191 | 215 | 243 | 162 | 1221 | 48 | 1269 |
| 39 | Xavier Ecoffey | France | 183 | 234 | 217 | 170 | 215 | 245 | 1264 | 0 | 1264 |
| 40 | Diana Zavjalova | Latvia | 210 | 194 | 194 | 200 | 178 | 231 | 1207 | 48 | 1255 |
| 41 | Lucas Legnani | Argentina | 224 | 190 | 171 | 226 | 226 | 218 | 1255 | 0 | 1255 |
| 42 | Raul Jimenez Carrión | Spain | 215 | 218 | 185 | 197 | 220 | 212 | 1247 | 0 | 1247 |
| 43 | Pierre-luc Sanchez | France | 181 | 216 | 208 | 228 | 199 | 213 | 1245 | 0 | 1245 |
| 44 | Fredrik Tjernes | Norway | 201 | 203 | 233 | 200 | 213 | 192 | 1242 | 0 | 1242 |
| 45 | Pierre-yves Gonze | Belgium | 201 | 214 | 255 | 149 | 236 | 187 | 1242 | 0 | 1242 |
| 46 | Jean-Marc Lebon | Belgium | 175 | 234 | 194 | 216 | 196 | 225 | 1240 | 0 | 1240 |
| 47 | Giorgio Bodis | Hungary | 175 | 163 | 224 | 174 | 245 | 244 | 1225 | 0 | 1225 |
| 48 | Mathias Arup | Sweden | 189 | 187 | 204 | 204 | 213 | 228 | 1225 | 0 | 1225 |
| 49 | Artur Colomer Soler | Catalonia | 208 | 233 | 194 | 225 | 158 | 207 | 1225 | 0 | 1225 |
| 50 | Ron Bogaard V/d | Netherlands | 182 | 222 | 140 | 217 | 238 | 222 | 1221 | 0 | 1221 |
| 51 | Cheska Tomas | Netherlands | 215 | 198 | 163 | 190 | 202 | 205 | 1173 | 48 | 1221 |
| 52 | Larry Vontobel | Switzerland | 224 | 190 | 185 | 206 | 183 | 232 | 1220 | 0 | 1220 |
| 53 | Marilyn Planchard | France | 178 | 187 | 188 | 191 | 207 | 221 | 1172 | 48 | 1220 |
| 54 | Luza Leal Gonzalez | Catalonia | 188 | 203 | 201 | 156 | 232 | 189 | 1169 | 48 | 1217 |
| 55 | Antonio Araújo | Portugal | 215 | 216 | 204 | 180 | 227 | 172 | 1214 | 0 | 1214 |
| 56 | Tommaso Radi | Italy | 263 | 160 | 192 | 212 | 201 | 177 | 1205 | 0 | 1205 |
| 57 | Arturo Rueda | Colombia | 200 | 192 | 191 | 254 | 201 | 163 | 1201 | 0 | 1201 |
| 58 | Moises Perez | Catalonia | 198 | 215 | 191 | 180 | 216 | 194 | 1194 | 0 | 1194 |
| 59 | Simon Wildenhayn | Germany | 141 | 197 | 180 | 279 | 203 | 193 | 1193 | 0 | 1193 |
| 60 | Monica Lislien | Norway | 186 | 178 | 214 | 186 | 191 | 190 | 1145 | 48 | 1193 |
| 61 | Javier Moreno | Spain | 203 | 190 | 181 | 181 | 224 | 213 | 1192 | 0 | 1192 |
| 62 | Axel Guimo Miranda | Catalonia | 191 | 225 | 198 | 182 | 189 | 204 | 1189 | 0 | 1189 |
| 63 | Sophie V/d Meer | Netherlands | 148 | 193 | 197 | 202 | 201 | 198 | 1139 | 48 | 1187 |
| 64 | Alvar Cardona Burgués | Catalonia | 210 | 177 | 264 | 175 | 178 | 182 | 1186 | 0 | 1186 |
| 65 | Isabelle Sacco | France | 166 | 187 | 202 | 177 | 181 | 223 | 1136 | 48 | 1184 |
| 66 | Rosa Mas Puigros | Catalonia | 169 | 208 | 173 | 195 | 193 | 190 | 1128 | 48 | 1176 |
| 67 | Mark Jacobs | Netherlands | 188 | 181 | 242 | 193 | 184 | 185 | 1173 | 0 | 1173 |
| 68 | Camilla Lindqvist | Sweden | 212 | 185 | 160 | 198 | 170 | 193 | 1118 | 48 | 1166 |
| 69 | Raul Galvez Galisteo | Catalonia | 173 | 181 | 214 | 179 | 212 | 202 | 1161 | 0 | 1161 |
| 70 | Mats Maggi | Belgium | 180 | 211 | 187 | 180 | 211 | 192 | 1161 | 0 | 1161 |
| 71 | Joan Piqué Reig | Catalonia | 183 | 171 | 189 | 209 | 205 | 200 | 1157 | 0 | 1157 |
| 72 | Sandra Torrents Pelaez | Catalonia | 213 | 188 | 200 | 162 | 183 | 162 | 1108 | 48 | 1156 |
| 73 | Alexandre Vahidi | Iran | 160 | 250 | 214 | 145 | 179 | 196 | 1144 | 0 | 1144 |
| 74 | Francisco J Suarez Ferrero | Spain | 199 | 199 | 150 | 223 | 194 | 179 | 1144 | 0 | 1144 |
| 75 | Janin Ribguth | Germany | 187 | 194 | 165 | 180 | 204 | 159 | 1089 | 48 | 1137 |
| 76 | Diego Peña Noble | Catalonia | 206 | 167 | 182 | 209 | 183 | 189 | 1136 | 0 | 1136 |
| 77 | Alvaro J Cardona Rosell | Catalonia | 178 | 185 | 190 | 205 | 162 | 213 | 1133 | 0 | 1133 |
| 78 | Ferran Puerta Sardo | Catalonia | 218 | 136 | 177 | 166 | 228 | 203 | 1128 | 0 | 1128 |
| 79 | Pilar Perales Alcacer | Catalonia | 154 | 192 | 147 | 217 | 180 | 190 | 1080 | 48 | 1128 |
| 80 | Sven Lindahl | Sweden | 158 | 215 | 191 | 200 | 174 | 190 | 1128 | 0 | 1128 |
| 81 | Pere Sadurni Escolfet | Catalonia | 170 | 182 | 233 | 209 | 153 | 181 | 1128 | 0 | 1128 |
| 82 | Yuri Medvediskov | Russia | 214 | 186 | 197 | 147 | 206 | 172 | 1122 | 0 | 1122 |
| 83 | Jochi Estevez Ruiz de la Castañeda | Catalonia | 208 | 210 | 179 | 158 | 192 | 161 | 1108 | 0 | 1108 |
| 84 | Mark Hinchliffe | Ireland | 212 | 183 | 158 | 147 | 186 | 218 | 1104 | 0 | 1104 |
| 85 | Ruta Tumileviciute | Lithuania | 156 | 158 | 221 | 163 | 169 | 177 | 1044 | 48 | 1092 |
| 86 | Carlos Marti Pi-figueras | Catalonia | 171 | 171 | 170 | 194 | 186 | 199 | 1091 | 0 | 1091 |
| 87 | Cristina Sanz Moreno | Catalonia | 162 | 167 | 172 | 213 | 179 | 147 | 1040 | 48 | 1088 |
| 88 | Ellen Jansen | Netherlands | 154 | 169 | 178 | 164 | 199 | 174 | 1038 | 48 | 1086 |
| 89 | Javier Mas | Switzerland | 190 | 198 | 198 | 127 | 196 | 175 | 1084 | 0 | 1084 |
| 90 | Lorenzo Sanmarco | Italy | 190 | 176 | 213 | 145 | 184 | 166 | 1074 | 0 | 1074 |
| 91 | Sergi Montaña | Catalonia | 187 | 156 | 189 | 190 | 161 | 185 | 1068 | 0 | 1068 |
| 92 | Emilio Ruggiero | Italy | 175 | 173 | 145 | 178 | 184 | 199 | 1054 | 0 | 1054 |
| 93 | Francisco Hernandez | Catalonia | 177 | 209 | 155 | 154 | 182 | 176 | 1053 | 0 | 1053 |
| 94 | Daniele Di Giovani | Italy | 184 | 173 | 147 | 194 | 176 | 170 | 1044 | 0 | 1044 |
| 95 | Ignazio Cerami | Italy | 160 | 156 | 191 | 157 | 198 | 180 | 1042 | 0 | 1042 |
| 96 | Jordi Marti | Catalonia | 162 | 182 | 115 | 204 | 177 | 188 | 1028 | 0 | 1028 |
| 97 | Guy Virlogeux | France | 174 | 173 | 185 | 145 | 181 | 164 | 1022 | 0 | 1022 |
| 98 | Istvan Polgar | Hungary | 168 | 173 | 145 | 162 | 163 | 207 | 1018 | 0 | 1018 |
| 99 | Noelia Rastrero Medina | Catalonia | 161 | 145 | 185 | 152 | 185 | 126 | 954 | 48 | 1002 |
| 100 | Ingrid Julià Inglés | Catalonia | 120 | 154 | 188 | 157 | 201 | 131 | 951 | 48 | 999 |
| 101 | Meritxell Sanchez | Catalonia | 197 | 155 | 136 | 165 | 180 | 118 | 951 | 48 | 999 |
| 102 | Patrick Guerre | Catalonia | 170 | 165 | 183 | 142 | 151 | 181 | 992 | 0 | 992 |
| 103 | Agapito Carrasco Ventura | Catalonia | 160 | 191 | 154 | 146 | 164 | 171 | 986 | 0 | 986 |
| 104 | Cedric Regenass | Switzerland | 161 | 152 | 177 | 164 | 182 | 149 | 985 | 0 | 985 |
| 105 | Lia Mojarro | Catalonia | 163 | 162 | 124 | 131 | 189 | 167 | 936 | 48 | 984 |
| 106 | Pablo Rodriguez | Spain | 147 | 170 | 220 | 186 | 128 | 125 | 976 | 0 | 976 |
| 107 | Daniel Alberti Corominas | Catalonia | 160 | 118 | 125 | 213 | 185 | 163 | 964 | 0 | 964 |
| 108 | Robert Mills | Catalonia | 177 | 121 | 169 | 149 | 168 | 178 | 962 | 0 | 962 |
| 109 | Oscar Coll Boldó | Catalonia | 190 | 138 | 136 | 167 | 178 | 150 | 959 | 0 | 959 |
| 110 | Natercia Gouveia | Portugal | 145 | 164 | 148 | 180 | 151 | 116 | 904 | 48 | 952 |
| 111 | Jordi Tubella | Catalonia | 106 | 142 | 138 | 158 | 189 | 146 | 879 | 0 | 879 |