FRANCE IN THE FRAME
March 16, 2011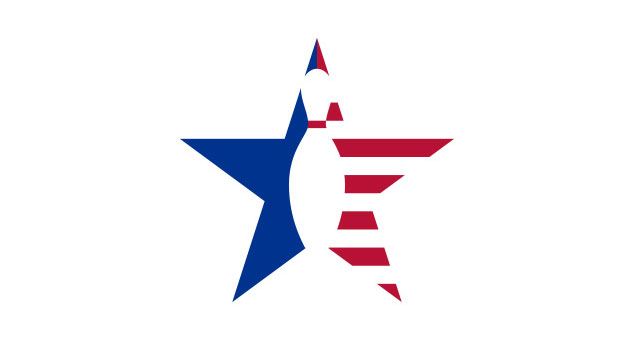 A strike with the third ball of the tenth frame of the sixth game od Squad 2 was a necessity for Vincent Cayez of France to beat the 1312 set a few months before by Colombia's Clara Guerrero, the talented youg lady who came to Barcelona after winning the

Brunswick Euro Challenge in France just last weekend.
Guerrero looked to have the squad win sewn up, but a 7-10 split with the first ball of her sixth game tenth frame left the door open for Cayez, who finished with 9-spare, strike for 1313, to win the squad and take his place in Sunday's final rounds.
"I found the lanes fairly easy and used the same ball through all six games," said the stocky Frenchman from Marseilles. "I knew I had to strike with the last ball to take the squad and was very relieved when all the pins disappeared."
Yoan Alix, also a Frenchman, took third place behind Guerrero with 1274.
These scores still see Joonas Jehkinen of Finland in pole position of the standings on 1320, so Cayez is second and Guerrero third. All but Jehkinen and Cayez have to bowl again if they want to ensure a place in the finals.
Standings after Squad 2:
| | | | | | | | | | | | |
| --- | --- | --- | --- | --- | --- | --- | --- | --- | --- | --- | --- |
| P | Player | Federation | 1 | 2 | 3 | 4 | 5 | 6 | Pins | Hdcp | Total |
| 1 | Joonas Jehkinen | Finland | 256 | 185 | 217 | 246 | 214 | 202 | 1320 | 0 | 1320 |
| 2 | Vincent Cayez | France | 197 | 258 | 215 | 237 | 216 | 190 | 1313 | 0 | 1313 |
| 3 | Clara Guerrero | Colombia | 214 | 216 | 214 | 236 | 182 | 202 | 1264 | 48 | 1312 |
| 4 | Yoan Alix | France | 180 | 224 | 226 | 225 | 200 | 219 | 1274 | 0 | 1274 |
| 5 | Hector Roca Roig | Catalonia | 248 | 221 | 211 | 196 | 245 | 149 | 1270 | 0 | 1270 |
| 6 | Marcial Ovide Marron | Catalonia | 186 | 149 | 248 | 238 | 248 | 176 | 1245 | 0 | 1245 |
| 7 | Artur Colomer Soler | Catalonia | 208 | 233 | 194 | 225 | 158 | 207 | 1225 | 0 | 1225 |
| 8 | Marilyn Planchard | France | 178 | 187 | 188 | 191 | 207 | 221 | 1172 | 48 | 1220 |
| 9 | Arturo Rueda | Colombia | 200 | 192 | 191 | 254 | 201 | 163 | 1201 | 0 | 1201 |
| 10 | Luza Leal Gonzalez | Catalonia | 156 | 220 | 180 | 184 | 198 | 210 | 1148 | 48 | 1196 |
| 11 | Moises Perez | Catalonia | 198 | 215 | 191 | 180 | 216 | 194 | 1194 | 0 | 1194 |
| 12 | Pierre-Luc Sanchez | France | 214 | 214 | 200 | 171 | 192 | 201 | 1192 | 0 | 1192 |
| 13 | Rosa Mas Puigros | Catalonia | 169 | 208 | 173 | 195 | 193 | 190 | 1128 | 48 | 1176 |
| 14 | Camilla Lindqvist | Sweden | 212 | 185 | 160 | 198 | 170 | 193 | 1118 | 48 | 1166 |
| 15 | Raul Galvez Galisteo | Catalonia | 173 | 181 | 214 | 179 | 212 | 202 | 1161 | 0 | 1161 |
| 16 | Sandra Torrents Pelaez | Catalonia | 213 | 188 | 200 | 162 | 183 | 162 | 1108 | 48 | 1156 |
| 17 | Diego Peña Noble | Catalonia | 206 | 167 | 182 | 209 | 183 | 189 | 1136 | 0 | 1136 |
| 18 | Alvaro J Cardona Rosell | Catalonia | 178 | 185 | 190 | 205 | 162 | 213 | 1133 | 0 | 1133 |
| 19 | Peder Grimsen | Sweden | 171 | 202 | 188 | 194 | 193 | 185 | 1133 | 0 | 1133 |
| 20 | Pilar Perales Alcacer | Catalonia | 154 | 192 | 147 | 217 | 180 | 190 | 1080 | 48 | 1128 |
| 21 | Pere Sadurni Escolfet | Catalonia | 170 | 182 | 233 | 209 | 153 | 181 | 1128 | 0 | 1128 |
| 22 | Axel Guimo Miranda | Catalonia | 183 | 202 | 183 | 152 | 212 | 194 | 1126 | 0 | 1126 |
| 23 | Sven Lindahl | Sweden | 162 | 179 | 188 | 189 | 193 | 196 | 1107 | 0 | 1107 |
| 24 | Cristina Sanz Moreno | Catalonia | 176 | 155 | 165 | 188 | 157 | 191 | 1032 | 48 | 1080 |
| 25 | Carlos Marti Pi-Figueras | Catalonia | 160 | 175 | 189 | 185 | 203 | 159 | 1071 | 0 | 1071 |
| 26 | Francisco Hernandez | Catalonia | 177 | 209 | 155 | 154 | 182 | 176 | 1053 | 0 | 1053 |
| 27 | Ferran Puerta Sardo | Catalonia | 185 | 181 | 169 | 148 | 206 | 160 | 1049 | 0 | 1049 |
| 28 | Jordi Marti | Catalonia | 162 | 182 | 115 | 204 | 177 | 188 | 1028 | 0 | 1028 |
| 29 | Ingrid Julià Inglés | Catalonia | 120 | 154 | 188 | 157 | 201 | 131 | 951 | 48 | 999 |
| 30 | Agapito Carrasco Ventura | Catalonia | 160 | 191 | 154 | 146 | 164 | 171 | 986 | 0 | 986 |
| 31 | Daniel Alberti Corominas | Catalonia | 160 | 118 | 125 | 213 | 185 | 163 | 964 | 0 | 964 |
| 32 | Oscar Coll Boldó | Catalonia | 190 | 138 | 136 | 167 | 178 | 150 | 959 | 0 | 959 |
| 33 | Jordi Tubella | Catalonia | 106 | 142 | 138 | 158 | 189 | 146 | 879 | 0 | 879 |