Full Field Set for FireLake PBA TOC After Grand Hotel, Casino & Resort Winter Open Qualifying
January 31, 2016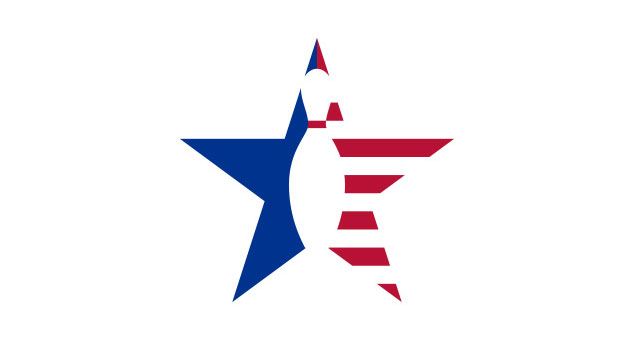 Jerry Schneider
Professional Bowlers Association
Anthony Lavery-Spahr was the overall qualifying leader over the weekend.
With the completion of Saturday's qualifying round in the PBA Grand Hotel, Casino & Resort Winter Open regional tournament, an additional 26 entrants for the FireLake PBA Tournament of Champions field were determined who will join the 53-player exempt field when qualifying begins on Tuesday.
Among those advancing from the regional to the TOC field were three women – Liz Johnson, Danielle McEwan and Diana Zavjalova – who will join Kelly Kulick from the exempt field.
Anthony Lavery-Spahr of Pasadena, Texas, topped qualifying with a 1,953 eight-game pinfall (244 average).
For a complete list of TOC entrants click on http://www.pba.com/Rosters/Details/2113
PBA50 Tour, PBA Regional, PBA50 Regional, PBA Women's Regional and PBA Women's Series champions were eligible to earn spots in the Tournament of Champions.
The regional field has been cut to the top 35 players who will advance to Sunday morning's cashers round 9:30 a.m. ET (8:30 a.m. CT) which will determine the 16 finalists for match play Sunday afternoon at 1 p.m. ET (noon CT).
Bowling fans can catch Sunday's regional action via PBA's new enhanced online bowling channel Xtra Frame. Following the regional, Xtra Frame will cover the PBA Hall of Fame induction ceremonies Monday beginning at 8 p.m. ET, and then will cover Tournament of Champions qualifying and match play Tuesday Feb. 2 through Friday, Feb. 5. ESPN will air the TOC finals live on Sunday, Feb. 7 at 2 p.m. ET (1 p.m. CT) from the FireLake Arena.
Xtra Frame offers three subscription packages: $3.99 for a three-day subscription, $7.99 for a 30-day package and $64.99 for the XF Season Ticket, a 12-month package. To subscribe, visit pba.com and click on the Xtra Frame link.
In addition to Xtra Frame's live video streaming coverage, PBA fans can follow the action via "Live Scoring" on pba.com.
PBA GRAND HOTEL, CASINO & RESORT WINTER OPEN
FireLake Bowling Center, Shawnee, Okla.
First Round Results (after 8 games)
Top 35 advance to Sunday's Cashers Round
t-indicates player earned spot in Tournament of Champions field
1, t-Anthony Lavery-Spahr, Pasadena, Texas, 1,953
2, Tom Daugherty, Riverview, Fla., 1,891
3, t, Dino Castillo, Highland Village, Texas, 1,859
4, D.J. Archer, Friendswood, Texas, 1,850
5, Dom Barrett, England, 1,849
6, Anthony Pepe, Elmhurst, N.Y., 1,841
7, Stuart Williams, England, 1,840
8, t, Sean Lavery-Spahr, Pasadena, Texas, 1,815
9, Marshall Kent, Yakima, Wash., 1,815
10, Jesper Svensson, Sweden, 1,812
11, EJ Tackett, Huntington, Ind., 1,810
12, Francois Lavoie, Wichita, Kan., 1,792
13, t, Mitch Beasley, Clarksville, Tenn., 1,791
14, t, Shawn Maldonado, Houston, 1,790
15, Brett Cooper, Denver, 1,780
16, Clint Land, Houston, 1,774
17, Marc Heninger, Tonganoxie, Kan., 1,770
18, t, Will Barnes, Wichita, Kan., 1,768
19, Connor Pickford, Charlotte, N.C., 1,758
20, Bryan Goebel, Shawnee, Kan., 1,754
21, Tom Hess, Urbandale, Iowa, 1,748
22, t, Tyler Jensen, Ft. Worth, Texas, 1,747
23, Brad Angelo, Lockport, N.Y., 1,744
24, Tom Smallwood - Saginaw, Mich., 1,741
25, t, Brett Spangler, Niles, Ohio, 1,738
26, Dave Wodka, Beavercreek, Ohio, 1,725
27, t, Liz Johnson, Cheektowaga, N.Y., 1,716
28, Miguel Lopez, Wichita, Kan., 1,711
29, Jessy Bauer, Junction City, Kan. 1,710
30, Gary Faulkner, Jr., Memphis, Tenn., 1,705
31, Anthony Simonsen, Princeton, Texas, 1,703
32, t, Blake Demore, Springfield, Mo., 1,700
33, Osku Palermaa, Finland, 1,700
34, Walter Ray Williams, Oxford, Fla., 1,696
35, t, Ted Staikoff, Black Hawk, S.D., 1,688
36, Chris Loschetter, Avon, Ohio, 1,684
37, Tommy Jones, Simpsonville, S.C., 1,682
38, Paul Moor, England, 1,680
39, t, Nathan Bohr, Wichita, Kan., 1,675
40, Jake Provenzano, Wichita, Kan., 1,674
41, t, Tom Sorce, Richmond, Va., 1,670
42, Trey Ford Bartlesville, Okla., 1,658
43, t, AJ Johnson, Oswego, Ill., 1,656
44, t, Jesse Buss, Belvidere, Ill., 1,652
45, Jason Sterner, Covington, Ga., 1,651
46, Kevin Fanter, Maize, Kan., 1,651
47, Devin Bidwell, Wichita, Kan., 1,650
48, Brian Lake, Irving, Texas, 1,650
49, t, Diana Zavjalova, Latvia, 1,646
50, t, Lee White, Odessa, Texas, 1,644
51, Jared Wolf, Jonesboro, Ark., 1,641
52, Martin Bedford, Andrews AFB, Md., 1,640
53, t, Paul Brewbaker, Midwest City, Okla., 1,637
54, Tracy Camper, Piedmont, Okla., 1,629
55, Mason Edmondson, Amarillo, Texas, 1,629
56, t, David Williams, Omaha, Neb., 1,627
57, Lonnie Waliczek, Wichita, Kan., 1,624
58, t, Aaron Lorincz, Belleville, Mich., 1622
59, Pat Larkin, Brookshire, Texas, 1,622
60, Kyle Troup, Taylorsville, N.C., 1,618
61, Chris Hansen, Frisco, Texas, 1,618
62, t, Danielle McEwan, Stony Point, N.Y., 1,613
63, Jeff Hatt, Oklahoma City, 1,611
64, Thomas Larsen, Denmark, 1,610
65, Keven Williams, Springfield, Mo., 1,608
66, Clint Watkins, Andrews, Texas, 1,587
67, Beau Peterson, Newton, Kan., 1,583
68, t, Kyle Bigelow, Troy, Ohio, 1,580
69, April Murphy, North Richland Hills, 1,573
70, Kenneth Bland, Cibolo, Texas, 1,571
71, t, Scott Greiner, Platte City, Mo., 1,570
72, Mykel Holliman, Collierville, Tenn., 1,569
73, Jarek Vincent, Ft. Smith, Ark., 1,562
74, Ted Pritts, Little Elm, Texas, 1,560
75, Patrick Allen, Mt. Kisco, N.Y., 1,559
76, Ken Harlan, Lubbock, Texas, 1,553
77, Chad Newman, The Colony, Texas, 1,547
78, Shane Martin, Amarillo, Texas, 1,543
79, t, JT Jackson, Sherman Oaks, Calif., 1,542
80, Carolyn Dorin-Ballard, Keller, Texas, 1,541
81, Angkie Ramirez, Chicago, Ill., 1,541
82, Dylan Burns, Lawrence, Kan., 1,533
83, David Tullos, Spring, Texas, 1,517
84, Bryan Viator, Seabrook, Texas, 1,501
85, Scott Newell, Deland, Fla. 1,476
86, Lance Nikkel, Leavenworth, Kan., 1,464
87, Stephen Keblish, Oklahoma City, 1,452
88, Ryan Miller, Lawrence, Kan., 1,446
89, Robert McBride, Dallas, 1,445
90, Davon Hill, Moore, Okla., 1,438
91, t, Brandon Bivens, East Ridge, Tenn., 1,437
92, Kirsten Peterson, Newton, Kan. 1,434
93, t, David Scardaville, Houston, Texas, 1,433
94, Scott Crawford, Allen, Texas, 1,427
95, Don Blankenship, Odessa, Texas, 1,419
96, Jay Flinn, Laurie, Mo., 1,415
97, Mark Morgan, Killeen, Texas, 1,410
98, Rameses Chambers, Kansas City, Mo., 1,409
99, Dylan Eichler, Bentonville,, 1,406
100, James Mayer, Richmond, Texas, 1,397
101, Gary Blair, Albuquerque, N.M., 1,384
102, Kyle Wilkes, Omaha, Neb., 1,376
103, Adam Hammersley, Wichita, Kan., 1,348
104, Cody Copeland, Abiline, Texas, 1,346
105, James Delacerda, Natchitoches, La., 1,342
106, Bill Ritchie, Pilot Point, Texas, 1,211
107, Dante Williams, Wichita Falls, Texas, 1,206