Germany's Tobias Börding Wins Inaugural PBA Don Carano WSOB Award
November 18, 2017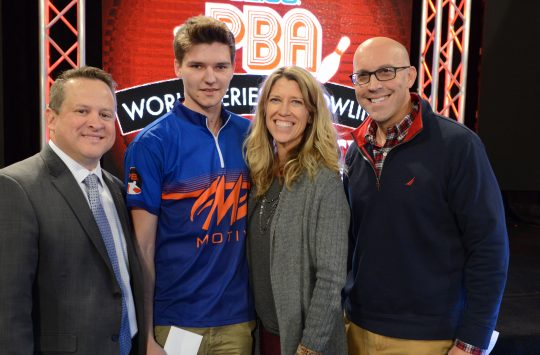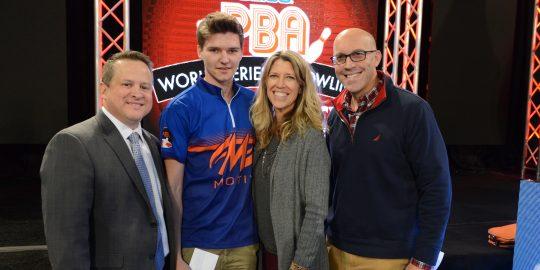 RENO, Nev. (Nov. 17, 2017) – Tobias Börding, a third-year Professional Bowlers Association member from Puccheim, Germany, has been named winner of the inaugural PBA Don Carano WSOB Award in recognition of his performance in the GEICO PBA World Series of Bowling IX, presented by Eldorado Reno Resorts Properties.
The new award, created by the PBA, honors the memory of the late Don Carano and his entire family for their long-time support of the PBA. The award is a tribute to Don Carano's life-long pursuit of personal improvement, and specifically applies to Börding as the player who showed the most improvement in PBA World Championship qualifying from 2016 to 2017.
In 2016, Börding finished World Championship qualifying in 121st place. In 2017, he finished qualifying in 28th place, moving up 93 positions in the standings.
As the winner of the inaugural award, Börding will receive a premium bottle of wine from the Carano family winery, dinner for two at Carano's La Strada Ristorante and complimentary lodging at one of the Carano family's Eldorado Reno Resorts – Eldorado Resort Casino, Silver Legacy Resort Casino or Circus Circus Reno Hotel & Casino – for the 2018 PBA World Series of Bowling X.
The PBA Don Carano WSOB Award will be presented in future World Series of Bowling held in Reno to the player who shows the most improvement year over year in PBA World Championship qualifying.
Don Carano, patriarch of the Carano family that was integral in the building of the National Bowling Stadium and the development of Reno's Tri-Properties, died on Oct. 3 at age 85.