Glass, Peters, Wilt Elected to PBA Hall of Fame
October 20, 2014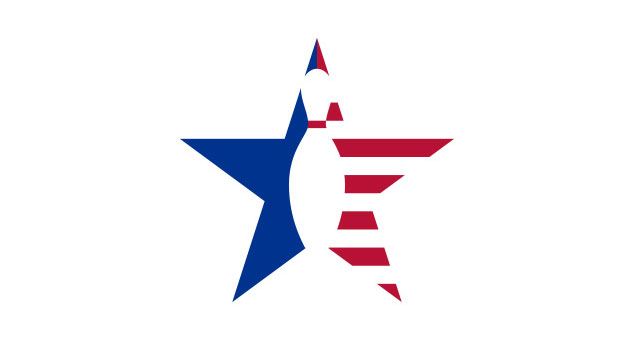 Bob Glass, a dominant player during a 10-year career on the PBA50 Tour; former Microsoft executive Chris Peters, who played a key role as a new owner in reviving the Professional Bowlers Association, and Barb Wilt, the longest-tenured employee in PBA history, have been elected to the PBA Hall of Fame.
Bob Glass
Induction ceremonies will be held on Tuesday, Feb. 10, at the Marriott Indianapolis North in conjunction with the 50th anniversary Barbasol PBA Tournament of Champions. The Hall of Fame Dinner will be open to the public; ticket information will be announced later.
Glass was elected in the PBA50 Performance category. Peters and Wilt will be recognized in the Meritorious Service category for their extraordinary efforts behind the scenes to advance the PBA.
Glass, one of the first true power players on the PBA50 Tour, competed as a senior between 1997 and 2007 when he won nine titles and finished in the top five 38 times in 78 tournaments, earning just shy of a half-million dollars ($487,215). He won a pair of majors – the 2000 Brunswick PBA Senior Championship and 2001 United States Bowling Congress Seniors Masters – and earned PBA50 Player of the Year honors in 2000, 2001 and 2004.
Glass, who holds a PhD in economics and has a law degree, lives in Lawrence, Kansas, and currently is Chief of Economics and Rates with the Kansas Corporation Commission in nearby Topeka. Glass will celebrate his 67th birthday on Friday, Oct. 24.
"I was really surprised," Glass said of his election. "I bowled some on the regular tour, and I really only bowled full-time 5 1/2 years on the senior tour. I just feel real lucky. It's kind of shocking.
"I used to tell people that my game degenerated slower than other people's because as a senior, I was able to beat guys who used to beat me regularly," he added.
With an imposing 6-foot-2, 230-pound frame, Glass said, "I was still pretty strong when I came out (on the PBA50 Tour). Actually, Steve Wunderlich (a three-time PBA Tour titlist), who was with Track at the time, probably saved my career when he convinced me to drop from 16-pound equipment for 15 pounds because the heavier ball was too powerful."
Chris Peters
Peters, an early employee of Microsoft who later became an executive with the company, led the effort to purchase the PBA with partners and fellow Microsoft executives Mike Slade and Rob Glaser in 2000. Peters and his partners provided an infusion of capital to ensure a solid foundation for the organization while at the same time providing vision and innovative ideas to enhance the fan experience especially in the areas of event presentation and online coverage. The introduction of a professionally-designed "arena" style set for TV finals, including professional presentation of signage and an overall enhanced image, helped the PBA generate more new non-bowling corporate sponsorships than the PBA had seen in several years.
During Peters' tenure as an owner and Chairman of the PBA Board of Directors, the PBA:
● Hired former Nike executives to enhance the organization's position as a major sports organization;
● Re-launched a more comprehensive and fan-friendly PBA.com;
● Developed live online broadcasting of PBA competition through Strike Pass subscription service (now Xtra-Frame). Strike Pass was one of the first online ventures in the sports world to provide fans with live video-streaming coverage;
● Successfully negotiated long-term contracts with ESPN to establish a consistent time slot for PBA Tour telecasts;
● Introduced the PBA Exempt Tour for the 2004-05 season, creating an "elite" tour to better showcase PBA Tour players and provide the Tour's most successful players with guaranteed opportunities to make a living by including record prize money for standard events. Each major featured a minimum $100,000 first prize, with the PBA World Championship offering a then-record $120,000 first prize.
"I was very excited when (PBA Commissioner) Tom Clark called," Peters said. "It's great. I'm a bit overwhelmed, but obviously this is shared with (co-owners) Rob (Glaser) and Mike (Slade). They were responsible, not just financially, but with their enthusiasm and ideas and everything else. I never could have done this without them.
"It's been 15 years since I first talked with (former PBA Commissioner) Mark Gerberich," Peters continued. "Way back then, Rob and Mike and I thought there might be a way to showcase bowling on the Internet. The idea was crazy at the time, but now the world is catching up, and that's great to see.
"The nicest thing about my involvement is the people I met in the bowling industry," he added. "They are the nicest people I've met in the world, bar none, and that's what makes this so special. The PBA didn't have to do this. It's a huge honor. It's kind of a sad note, but my father was a big bowling fan, and he died during the past 15 years. He was the first one I wanted to call, so that kind of explains how much this means to me."
Barb Wilt
Wilt, who joined the PBA staff in 1970, retired to North Carolina in 2014 after 44 years of service to the organization. Her duties ranged from processing all PBA Tour entries to managing all of the PBA's statistical records, and virtually every other hands-on office chore over her extensive career.
When the PBA was sold in 2000, the new owners asked Wilt to assist with the transition to the new headquarters in Seattle, so she moved to Seattle and continued to work to make improvements in membership, entries and statistical processes.
She was the face of the PBA among most of its thousands of members over four-plus decades, providing a familiar and friendly voice to help them with their needs, and she was conduit between PBA's national and regional tournament directors in bridging the gap between the "office and the road." She also became the organization's unofficial historian and served as a guardian of old records, photographs and historical information.
"I'm overwhelmed. I never believed this would happen," Wilt said. "It's pretty overwhelming and I'm very, very honored.
"I did a job I loved to do, and worked with great people and terrific athletes, and I got the better end of the deal. It's pretty cool."
There were no candidates elected in the PBA Performance category.
Eligibility for the PBA Hall of Fame in the performance category requires a minimum of 20 years of PBA membership plus a minimum of 10 standard PBA Tour titles, or five titles plus two majors. Eligibility for the PBA50 performance category, which is intended to recognize players who excelled after reaching the age of 50, requires a minimum of 10 years of PBA50 competition plus a minimum of eight PBA50 Tour titles, or five standard PBA50 titles plus two majors. Candidates must receive a two-thirds majority of ballots cast in order to be elected.