GOLD FOR THE QUEEN
March 31, 2011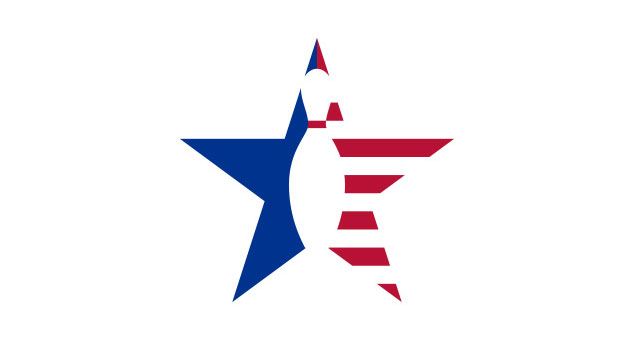 SINGLE WOMEN
Hopes BY Greece making the double of gold medals in both men's and women's singles Thursday afternoon were dashed when Sue Abela of Malta clinched the title with a six-game total of 1328, a score 47 pins better than the 1281 posted by Georgios Stafanadis of Greece to win the Men's Singles this morning.

Popularly known as the Queen of the Mediterranean, Abela is the only competitor who has played in each of the 14 Mediterranean Challenge Cups and has won medals in all but one. She showed her talents in a masterclass on Thursday afternoon by not only topping the standings of the 12-nation women's field but by being the only competitor, man or woman, who bowled six consecutive 200-plus games in this Singles event.
There was a wide gap of 147 pins to the silver medal, won by Goron Solene of France and the bronze went to Israel's Rhona Gill.
"I think it was in Cyprus in 2002 that I failed to win a Mediterranean Cup medal," commented Abela. "I always look forward to this event, I enjoy it a lot. I enjoy being here, with all the Mediterranean countries . It is a great tournament and I like to keep up my reputation as Queen of the Mediterranean.
"With 13 nations, this year is better than ever and Bowling Pedralbes is great to play in. With so many countries now it is tougher to get to the top and keep playing.
"I was mentally very good today. I trained hard, using the third arrow with a new ball with better rotation, a better approach and I came here focused 100 per cent."
Abela left it until the last game for her high score of the series, a 245, but the honour of rolling the high game in the women's field goes to Slovenia's Mihela Krizman with a 257.
Competition continues Friday morning with the women's Doubles opening the proceedings, then the men take to the lanes for their doubles stint. In the evening the mixed teams will play the first three of their six games.
Full details on: www.fiq.org/mcc and click on the large MCC logo.
| | | | | | | | | | | |
| --- | --- | --- | --- | --- | --- | --- | --- | --- | --- | --- |
| P | Player | Federation | S1 | S2 | S3 | S4 | S5 | S6 | AVG | Total |
| 1 | SUE ABELA | MAL | 206 | 213 | 216 | 203 | 245 | 245 | 221,33 | 1328 |
| 2 | SOLENE GORON | FRA | 197 | 202 | 198 | 164 | 206 | 214 | 196,83 | 1181 |
| 3 | RHONA GILL | ISR | 172 | 234 | 189 | 183 | 236 | 166 | 196,67 | 1180 |
| 4 | NIKI SCHIZA | CYP | 202 | 191 | 160 | 224 | 191 | 210 | 196,33 | 1178 |
| 5 | SANDRA TORRENTS | CAT | 214 | 173 | 181 | 202 | 181 | 215 | 194,33 | 1166 |
| 6 | HELGA BIAGIA DI BENEDETTO | ITA | 182 | 198 | 176 | 222 | 186 | 191 | 192,50 | 1155 |
| 7 | EBRU OZOGLUUNTUR | TUR | 177 | 170 | 220 | 173 | 215 | 190 | 190,83 | 1145 |
| 8 | MIHELA KRIZMAN | SLO | 148 | 185 | 257 | 166 | 196 | 184 | 189,33 | 1136 |
| 9 | LAURIANCE CELIE | FRA | 216 | 149 | 189 | 172 | 208 | 192 | 187,67 | 1126 |
| 10 | SHAHAF ANTIN | ISR | 210 | 170 | 203 | 180 | 187 | 156 | 184,33 | 1106 |
| 11 | MORENA BARBIERI | SMR | 180 | 202 | 170 | 230 | 177 | 147 | 184,33 | 1106 |
| 12 | ALESSANDRA MORRA | ITA | 183 | 238 | 167 | 171 | 161 | 172 | 182,00 | 1092 |
| 13 | TIZIANA CARANNANTE | MAL | 179 | 159 | 158 | 214 | 183 | 187 | 180,00 | 1080 |
| 14 | GEORGIA SAGONA | GRE | 194 | 176 | 160 | 212 | 139 | 196 | 179,50 | 1077 |
| 15 | MARTHA KARATZOULA | GRE | 209 | 177 | 195 | 158 | 157 | 154 | 175,00 | 1050 |
| 16 | CRISTINA SANZ | CAT | 182 | 212 | 178 | 180 | 154 | 137 | 173,83 | 1043 |
| 17 | MAJA DEBENEC | SLO | 157 | 167 | 171 | 181 | 194 | 159 | 171,50 | 1029 |
| 18 | MYRIA KASTORI | CYP | 137 | 146 | 177 | 179 | 168 | 201 | 168,00 | 1008 |
| 19 | HELLA MEZIOU | TUN | 159 | 167 | 176 | 169 | 161 | 139 | 161,83 | 971 |
| 20 | DANIJELA VICKOVIC | CRO | 125 | 129 | 177 | 189 | 180 | 153 | 158,83 | 953 |
| 21 | SLAVICA BARIC | CRO | 140 | 168 | 138 | 155 | 183 | 161 | 157,50 | 945 |
| 22 | MILVA PIVA | SMR | 148 | 141 | 205 | 167 | 146 | 133 | 156,67 | 940 |
| 23 | SONIA ANNAGUI | TUN | 161 | 151 | 155 | 122 | 161 | 181 | 155,17 | 931 |
| 24 | GILHAN AKSULAR | TUR | 164 | 171 | 157 | 123 | 155 | 158 | 154,67 | 928 |