Green Money
December 08, 2009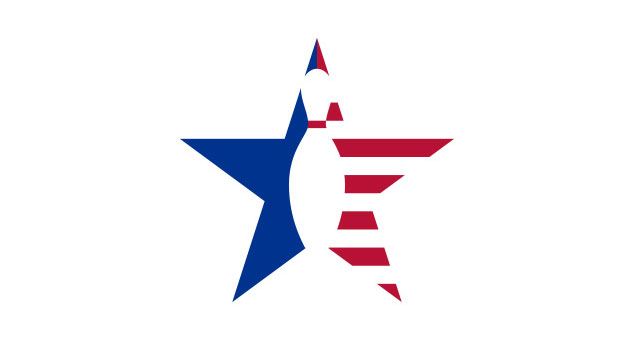 BY DENNIS BERGENDORF
THERE'S A LOT OF TALK ABOUT GOING GREEN. Well (with apologies to Keith Richards and a thousand others), "talk is cheap." But there is a brand spanking new bowling center (in Brooklyn, of all places) that's putting its money (a lot of it) where its mouth is.
The center, Brooklyn Bowl, is in the process of being certified by the U.S. Green Building Council under its LEED program, which means it will have met the council's standards for energy savings, water efficiency, CO2 emission reduction, indoor environmental quality, and stewardship of resources.
Assuming that Brooklyn Bowl does become officially certified (the owners should know by October), one important question remains: What about the bottom line? Can "going green" really help a center make more money?
Partner Charley Ryan gives an emphatic "yes" to that question, but he quickly adds that environmental stewardship is only one part of the business plan, and a relatively small one at that. It is being promoted, but the mission is to create a fun, hip experience built around the game of bowling.
As the center opened its doors recently, it was clear that Brooklyn Bowl was treading some very unfamiliar ground for a bowling center. It is, to a very large degree, a work in progress.
Let's take a look inside this 16-lane facility, right across the East River from Manhattan...
First of all, it's more of a bowling lounge than a center, and it's definitely not an FEC — no arcade, no redemption center, and no minors allowed after 6 p.m. It features two bars, one a whopping 55 feet long, and dining will be provided by the chichi Blue Ribbon chain of gourmet restaurants.
The bowl is housed in a semi-historic building that dates back to the 1880s (as a former ironworks), in the middle of a waterfront industrial/warehouse district that's being gentrified with apartments and condos, the price tag on some approaching seven figures.
But what really sets Brooklyn Bowl apart is its 600-capacity music venue, designed to provide up-and-coming bands a break-out vehicle.
"I can think of acts that, if we put them on in the middle of a busy Saturday night, the general reaction will be, 'Whoa! Who is that?' And they'll have a lot more fans," Ryan says. Music (and we're not talking country, folk or jazz) will be such a part of the scene that Brooklyn Bowl's tag-line is, "Rock. And Roll."
Ryan and partner Peter Shapiro know something about entertainment venues and breaking out musical acts. They got their start in an enterprise called Wetlands Preserve, billed as a combination live music venue and social activism center. It closed in 2001, but not before helping launch Counting Crows, Pearl Jam and the Dave Matthews Band, among others.
It was pretty much a given that the next endeavor would be long on social activism, especially of the environmental variety. "We knew right from the beginning that we wanted this to be a green project," Ryan has said.
So, why bowling? That idea had its roots when he and Shapiro would throw staff parties — at bowling centers. He noticed that some of his associates, who were deadly serious and even a bit uptight regarding perceived social injustice, became (shall we say?) regular people on the lanes. "If bowling is presented properly, people always have a good time," he observes. The partners decided to give the bowling business a go, believing that "we could do it better," Ryan says.
The result is a sparkling, if slightly eccentric, entertainment palace. The aforementioned concert hall is a "full-on music venue, with big-time lights and sound." That sound will resonate through the entire facility, making the tenpin action something akin to "rock 'n' bowl," but without the "cosmic."
The dining experience may qualify as the best in a bowling establishment anywhere — Blue Ribbon's other eight restaurants have won countless awards with fare such as shrimp Provencal ($26.50) and grilled skate ($27.75). However, plans called for a more modest menu including burgers and chicken, as well as spotlighting a to-die-for fresh-baked French bread pizza, with nothing over $20.
Eight high-def TV screens mask the QubicaAMF string technology TMS pinspotters (pins-on-a-string means no USBC certification — not that the center is planning on any leagues). TMS is billed as consuming only 25 percent of the electricity of conventional machines.
That there are no windmills above Brooklyn Bowl is no problem. It's signed onto Consolidated Edison's Green Power program, which lets customers purchase (at a premium) electricity generated by wind turbines. The HVAC system employs sensors that limit the amount of outside air that's pulled in, saving energy. Plus, two giant ceiling fans re-circulate interior air.
The green appointments don't stop at the electric meter. The music venue's stage is comprised of recycled vehicle tires, and the lounge features a floor made of reclaimed cork. All woods have been certified by the Forest Stewardship Council.
Brooklyn Bowl doesn't sell bottled water (it comes right from the tap, although filtered, free to the customer), and there's no bottled or canned beer. Strictly local and regional brews are served on-tap, poured in glass mugs — tempered glass, to prevent breakage. (Not importing, even from Milwaukee or Colorado, means less fuel burned in transportation.) There's even a rack outside that secures up to 30 bicycles.
Ryan and Shapiro want Brooklyn Bowl to become as trendy as its neighborhood (next door is the hip Brooklyn Brewery bar). Hours of operation call for it to be a night spot, open at 6 p.m. weeknights, and not closing until 2 a.m — and staying open until 4 on Saturday and Sunday mornings. It opens at 11 a.m. Saturday and Sunday, the only time kids are allowed in (until 6 p.m.).
"Our neighborhood lends itself to late hours," Ryan says. "Our activities lend themselves. Our relationship with Blue Ribbon lends itself, because their restaurants have a reputation for late-night fun."
Bowling lanes are rented by the hour, with one lane going for $30 off-peak, and up to $50 between 8 p.m. and midnight. Parties are being booked, but Ryan hopes to avoid renting the entire facility because of the disruption that it would cause to his open play. But that may change.
Ryan declines to reveal the start-up costs, saying only that it's more than a conventional 16-laner, but far less than the price tag of a major FEC. The QubicaAMF equipment was sold and installed by BowlingEquipment.us.
Ryan says the cost for LEED (Leadership Energy and Environmental Design) certification amounted to "several hundred thousand," and that includes not only capital costs, but fees for consultants and other experts.
As for the value of being environmentally friendly, he sees it "working two ways." The first is that "the young crowd will respond to it." And his staff has received "a high number" of inquiries from corporations. "Many firms have mission statements that include doing business with green businesses. And others just want to go to places that are forward-thinking."
Green. In business, it can mean two different things. Charley Ryan believes he has found the best of both. And he's one bowling proprietor who is proving that he not only can talk the talk, but walk the walk.