Hall of Famers Surge to Top of Standings in Senior U.S. Open
June 06, 2014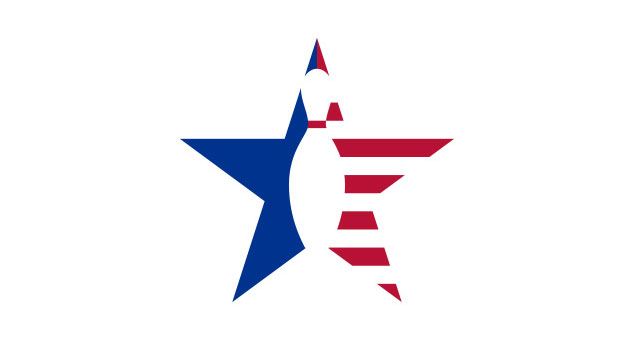 Pete Weber led a group of PBA Hall of Famers holding the top five positions after the fifth round of the Suncoast PBA Senior U.S. Open presented by Dexter Thursday at the Suncoast Bowling Center in Las Vegas.
With a 5-3 record after the first match play round and an 8042 overall pinfall total (including 30 bonus pins for each match win), Weber held a 129-pin lead over Norm Duke, who finished the day with a 7-1 record and 7913 total.
"I've come from behind and led from the start to make a show, but I like to be in
a position where I can establish a big lead and hopefully become the top qualifier," said Weber. "I'm happy with all the decisions I've had to make to this point in the tournament, whether it be ball changes or the adjustments I've made on the lane, so I just need to continue what I've been doing all week."
Weber is trying for his third career PBA50 Tour title and second major. He won two titles — including the USBC Masters — in 2013 on his way to earning PBA50 Rookie of the Year honors.
Duke, who is bowling as a rookie on the PBA50 Tour this season, is trying for his second senior title, having won the UnitedHealthcare Sun Bowl In The Villages earlier this season.
"When you get to match play, it's basically a different tournament," said Duke, who is tied with Weber for third on the PBA Tour career titles list with 37 wins. "You're not just trying to get the most pins possible, but you're also trying to win the matches, which adds to the pressure. Most of the time, everybody's bowling within 10 or 15 pins of each other, so winning the match and getting those 30 bonus pins is huge."
Finishing the day in third with a 5-3 record and 7639 total was 25-time PBA Tour winner Brian Voss, who has a best Senior U.S. Open finish of second, which came in 2009.
Walter Ray Williams Jr., the PBA Tour's career titles leader with 47 wins, compiled a 4-3-1 match play record and finished the day in fourth with 7599. The two-time defending PBA50 Player of the Year owns seven PBA50 Tour titles and has finished second in the Senior U.S. Open twice.
Two-time defending Senior U.S. Open champion and 19-time PBA Tour winner Amleto Monacelli, who is trying to become the tournament's first three-time winner, struggled a bit in match play, posting a 4-4 record and finishing the round with
7576.
The five PBA Hall of Famers have won a combined 165 PBA Tour titles.
Another Hall of Famer, four-time PBA50 Player of the Year Tom Baker, who along with Monacelli is trying to become the first three-time Senior U.S. Open winner, is not far behind in seventh with 7451. Baker, a 10-time winner on both the PBA Tour and PBA50 Tour, won the Senior U.S. Open in 2005 and 2006.
There is still work to be done, however, as the 24-player match play field will bowl two more eight-game match play Friday to determine the top four players for the stepladder finals, scheduled for 4 p.m. Pacific.
Bowling fans can catch all the final-day action on pba.com's online bowling channel, Xtra Frame. Click on the Xtra Frame logo on the pba.com homepage for subscription and schedule information. Then check out the July issue of Bowlers Journal for a special feature story on the tournament.